Thanks for the nomination and votes for XJ of the Month in December. I am pleased to be the first XJ of the Month.
This is my 1992 Seca II. I bought her in April 2009 for $1300 and have worked on and off to get her to her current condition. My goal is a clean, naked style bike with only the bare essentials; think Form follows Function. That being said, I have put over 20k miles on the bike since it's purchase so it has to be comfortable and useable.
Recent exhaust changes have brought about new photos: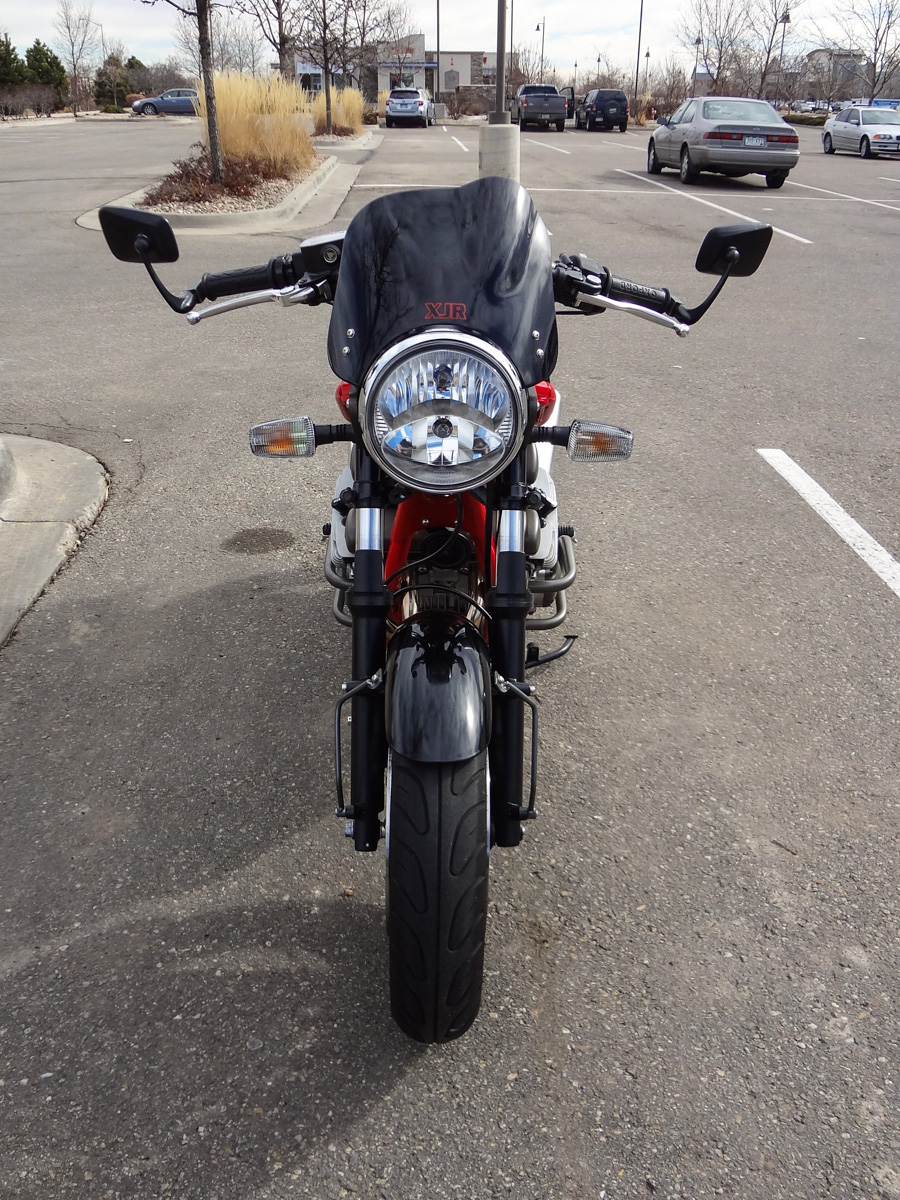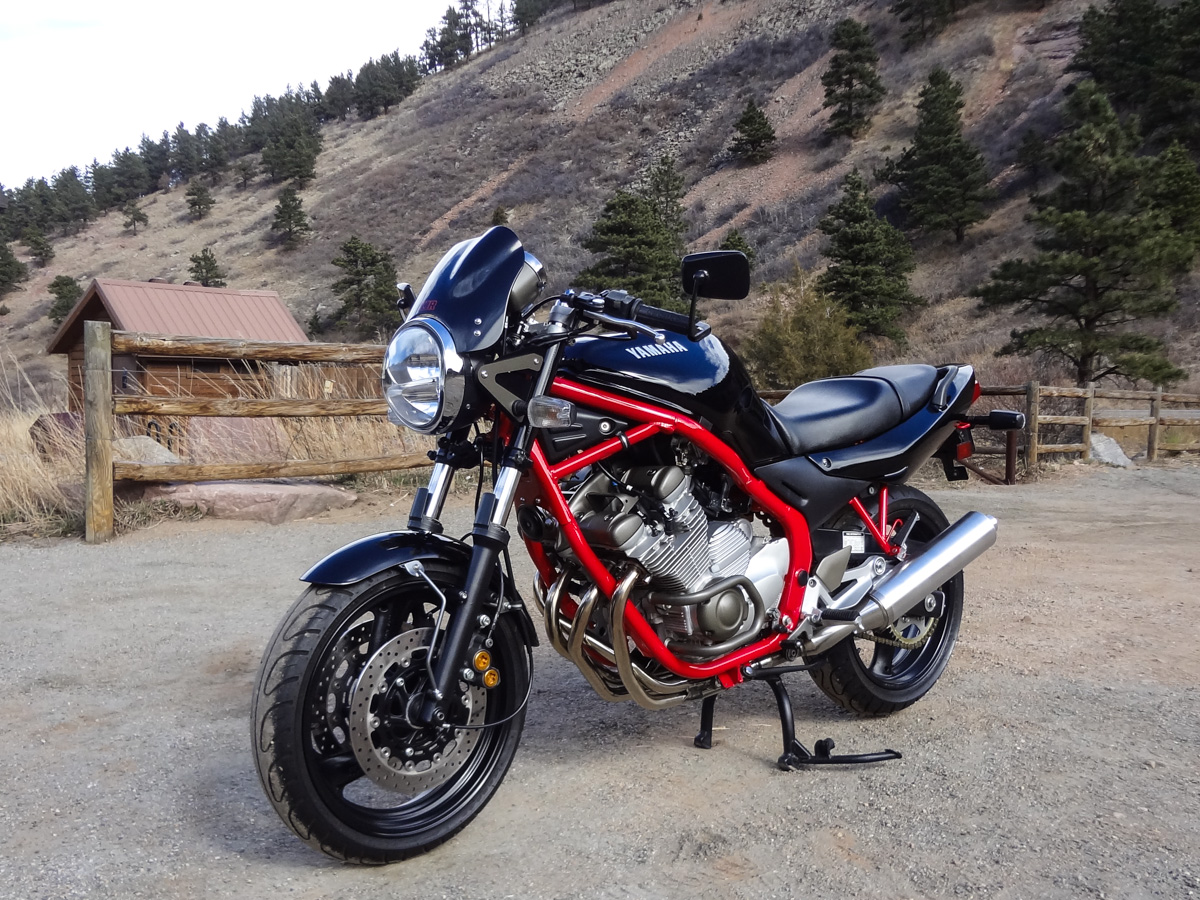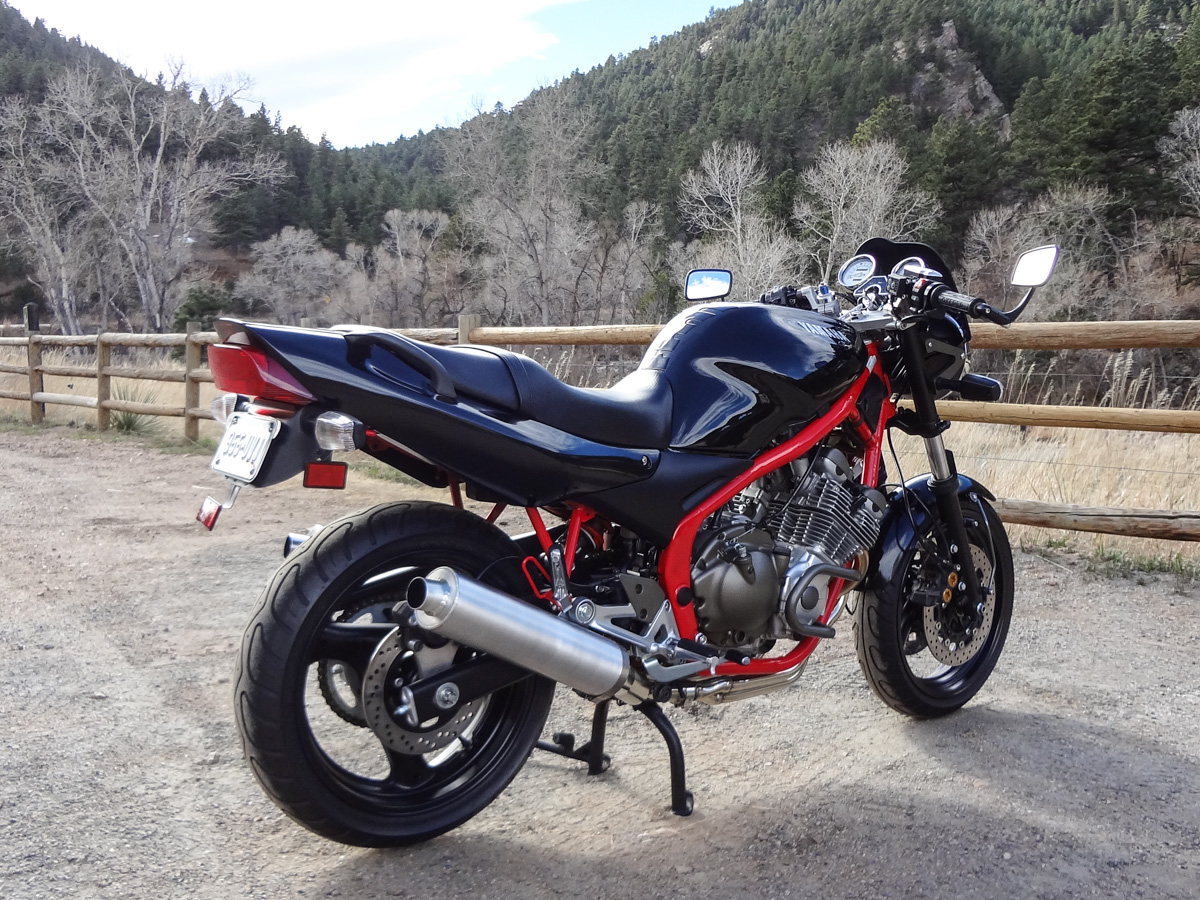 As I mentioned before, I can never leave well enough alone. I've just finished
installing a 17" rear wheel
from an RF600. Here she is in her current state: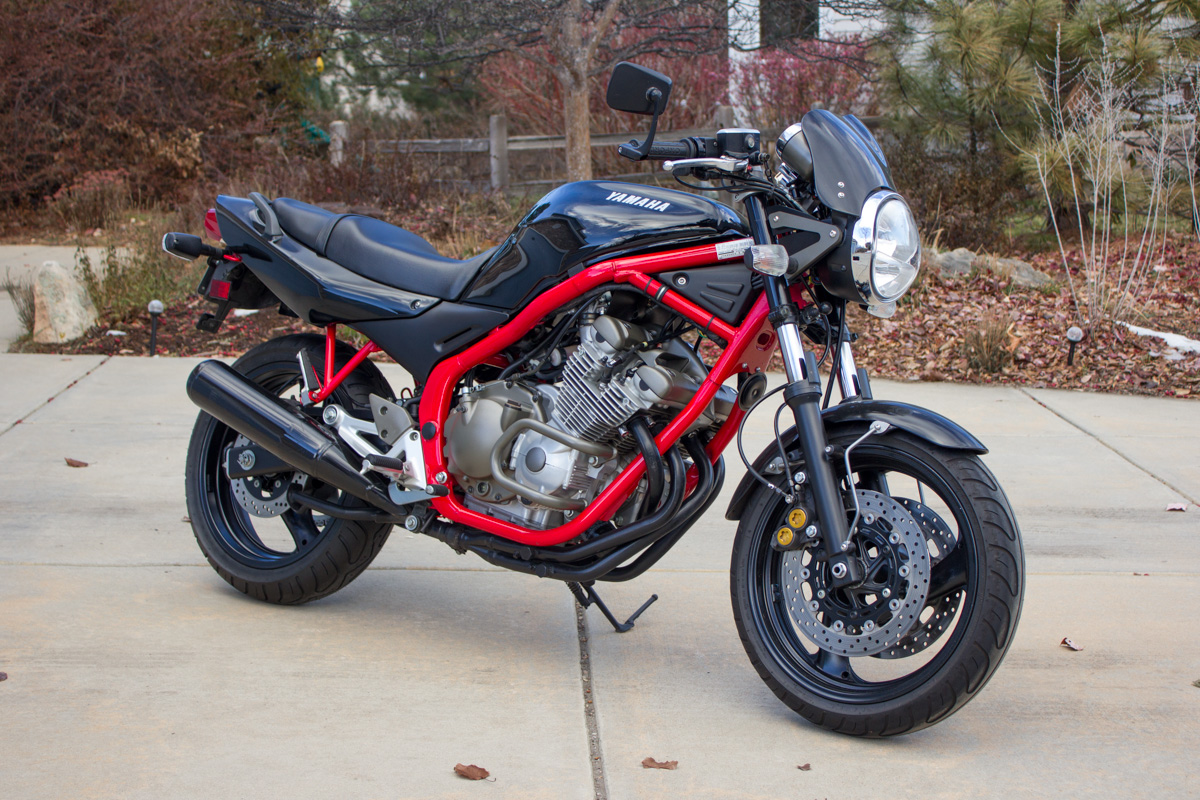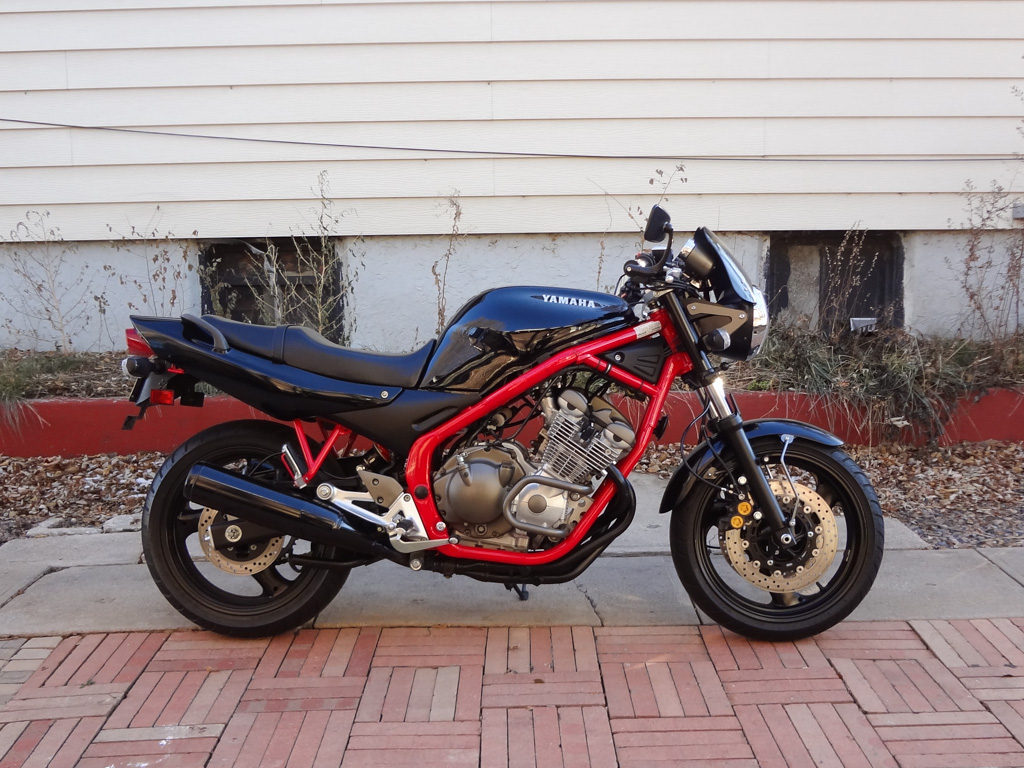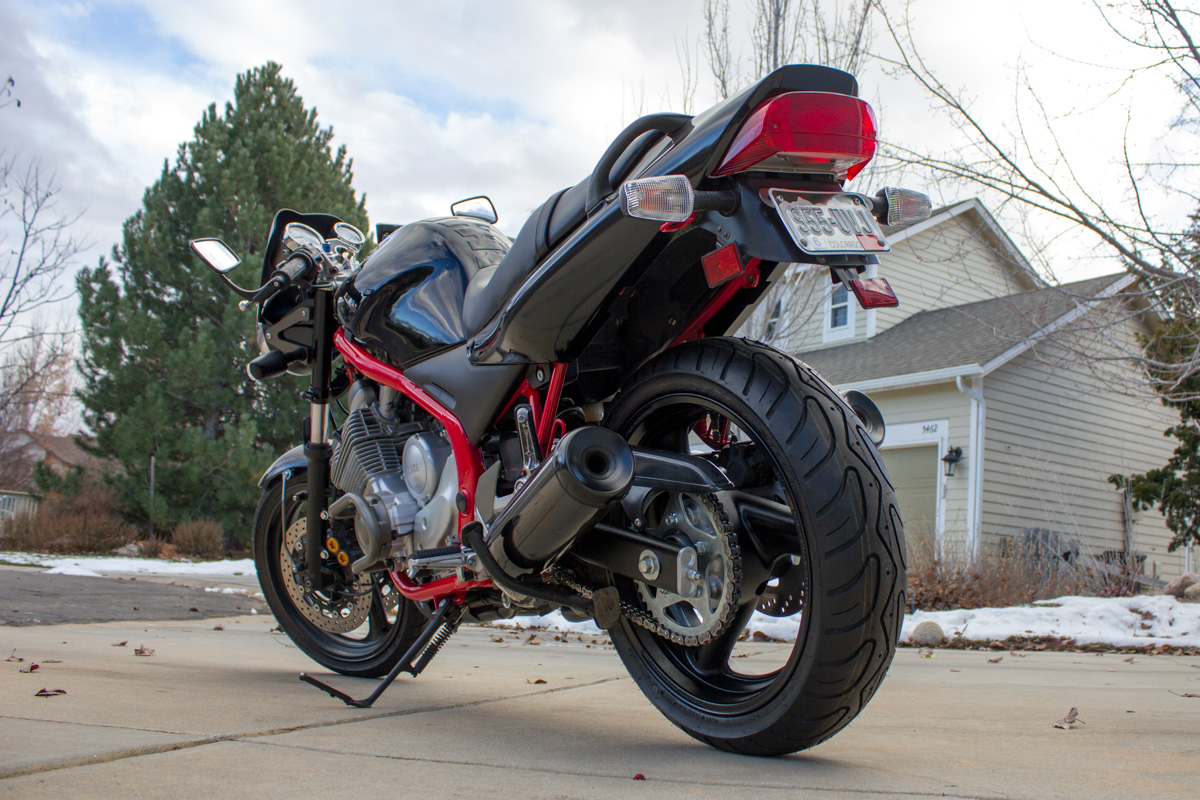 Although the bike looks simply modified, I've put a great deal of effort into getting it where it is. Here's a list of what I've done thus far:
Mods to get it to the Naked stage:


1. Cut-off and ground down mounts for fairing on sides of frame and below triple.
2. Horn relocated to below the triple and it's mount cut off.
3. Home-made fork tubes/headlamp ears to fit over the 41mm forks.
4. Custom-cut 3/8" aluminum headlamp brackets
5. Honda Hornet (CB600F or 599) headlight
6. Buell S1 fairing, cut down 3" to better fit gauges
7. 1986 Yamaha Radian gauges & indicator lights
8. Yamaha XT350 Speedometer cable (2" longer than stock cable)
9. Honda VFR700 clip-on handlebars
10. Napoleon bar-end mirrors
11. Ninja 650R front brake master cylinder
12. Goodridge Shadow braided stainless-steel brake lines (30" master, 18" crossover) with straight ends
13. Ninja 650R clutch perch
14. XJ600N frame infills (to hide coils); courtesy of 1Oldman



Mods for rear-wheel conversion:


1. Suzuki RF600 17" rear wheel & brake rotor
2. Suzuki GS500F rear sprocket carrier & cush drive
3. Suzuki Bandit 600 rear caliper bracket
4. Suzuki GS500F rear caliper w/ EBC HH brake pads
5. Hybrid GS500/XJ600 torque arm
5. Goodridge Shadow braided stainless steel rear brake line
6. Suzuki Gladius 46T rear sprocket, custom sprocket spacer and 108-link chain


Mods NOT necessarily related to the N conversion:
1. FZ6R rear shock (2012 model)
2. Wheels painted black w/ Duplicolor Satin Black wheel paint
3. '97-style tail conversion
4. Custom paint, GM Black Micah, by me
5. YZF600R front forks, wheel & triple
6. All-balls taper headset bearings (required to fit the YZF600R triple)
7. Ducati Monster front fender with custom brackets
8. Dual front R1 gold-dot calipers with EBC HH pads
9. Shinko Podium 006 tires (120/60 front; 150/60 rear)
10. Center stand added
11. Engine crash guards added
12. Clear signal lenses
13. R6 handlebar switches
14. Cobra F1s Mufflers
15. Delkevic stainless steel headers
And this is the same bike in it's previous incarnations: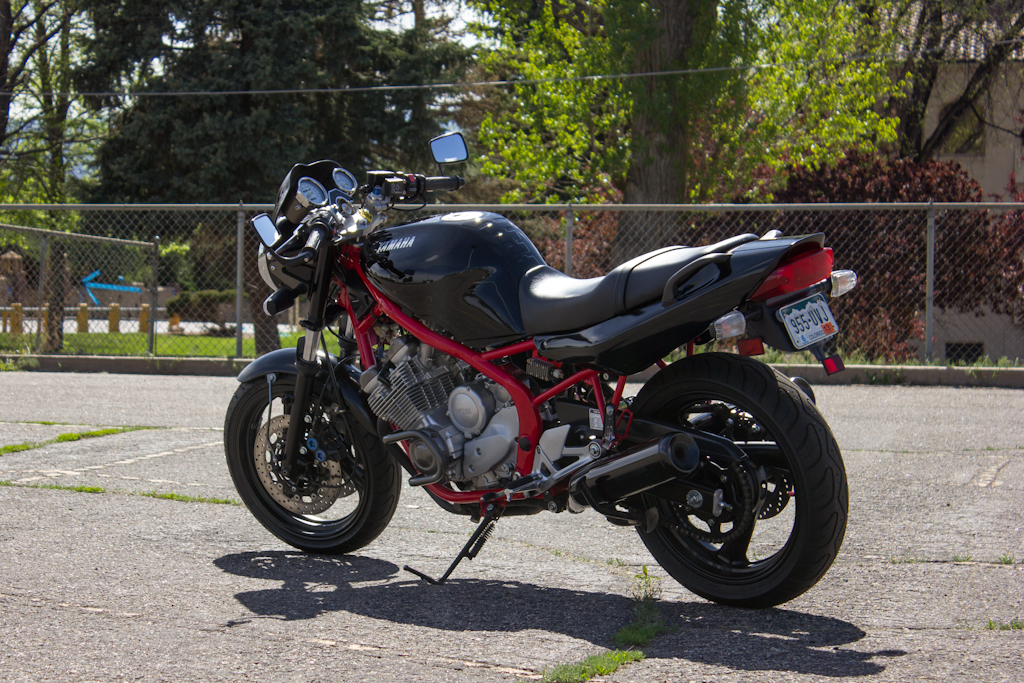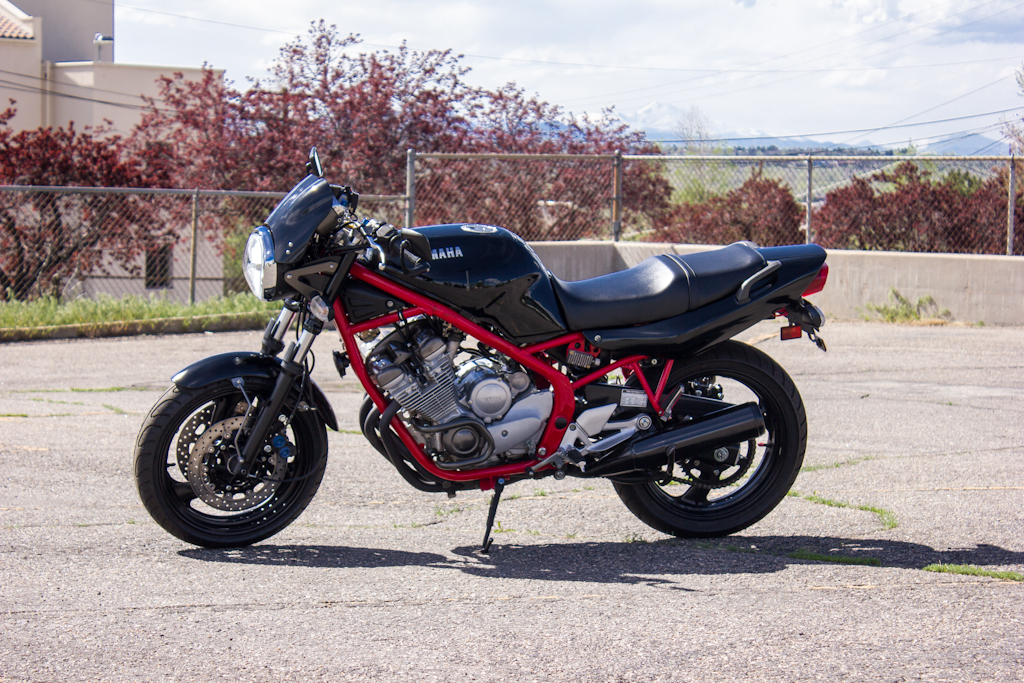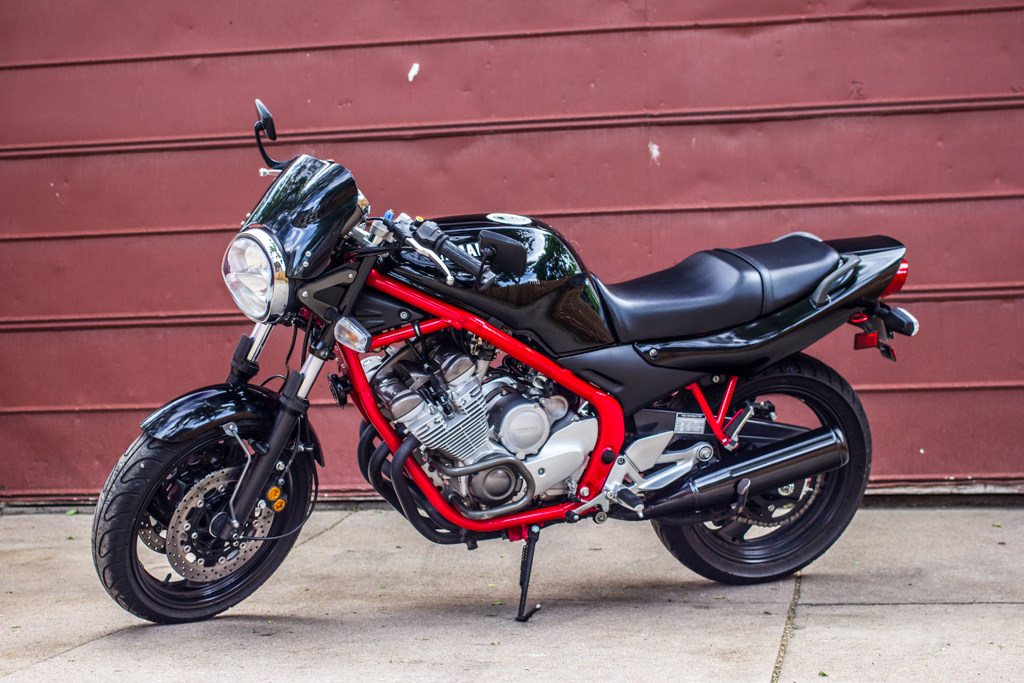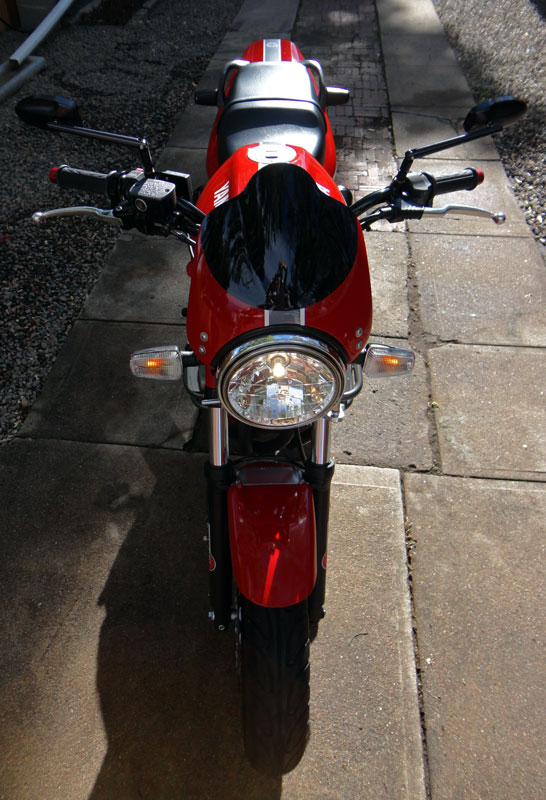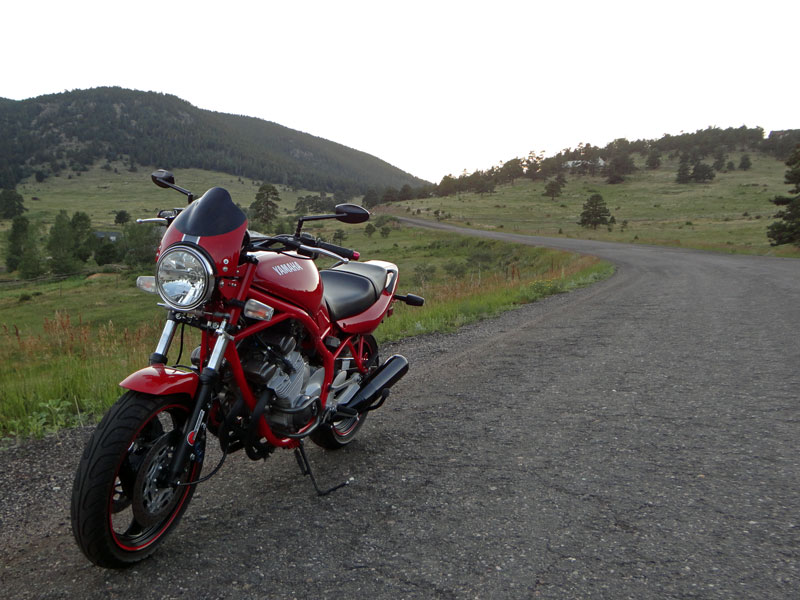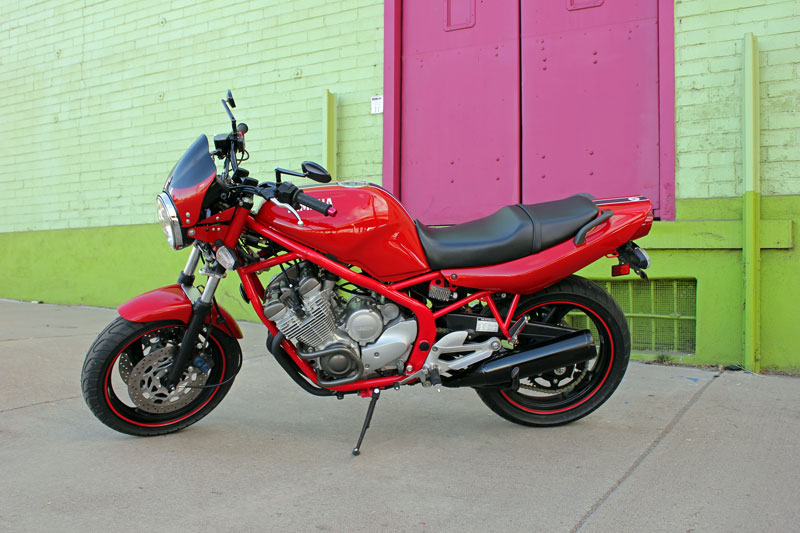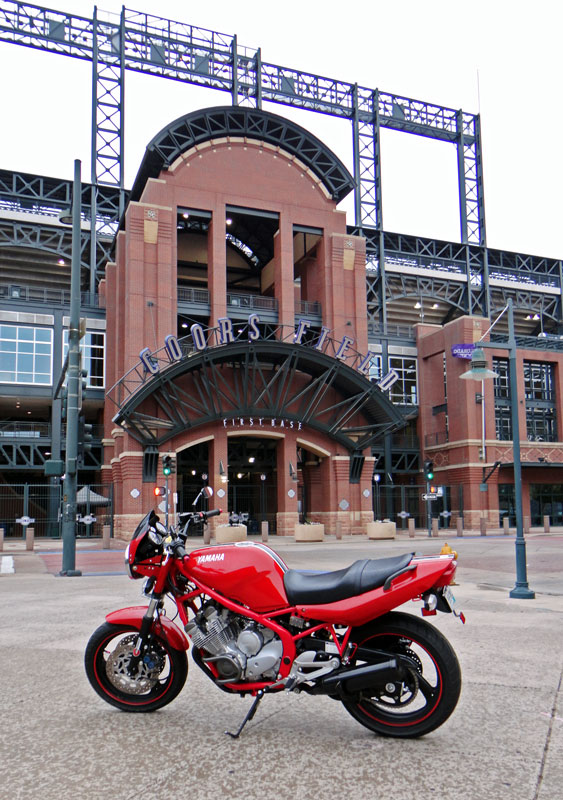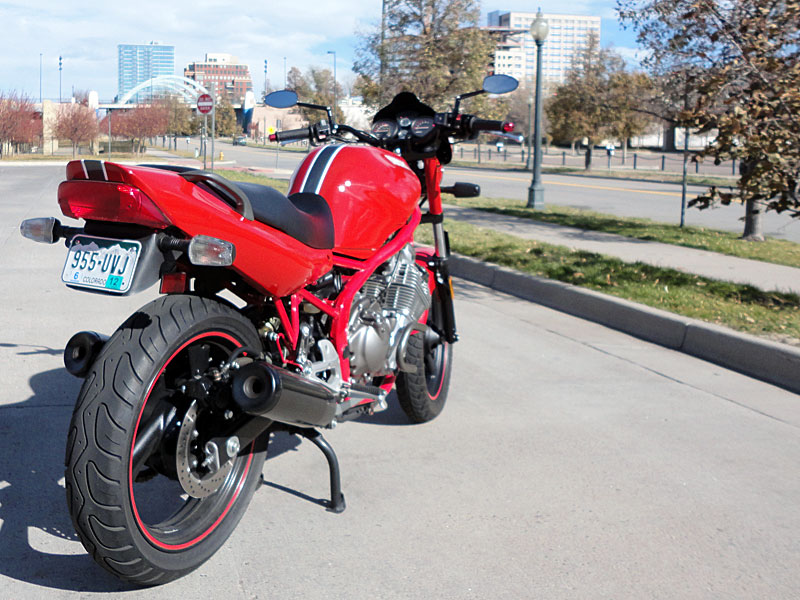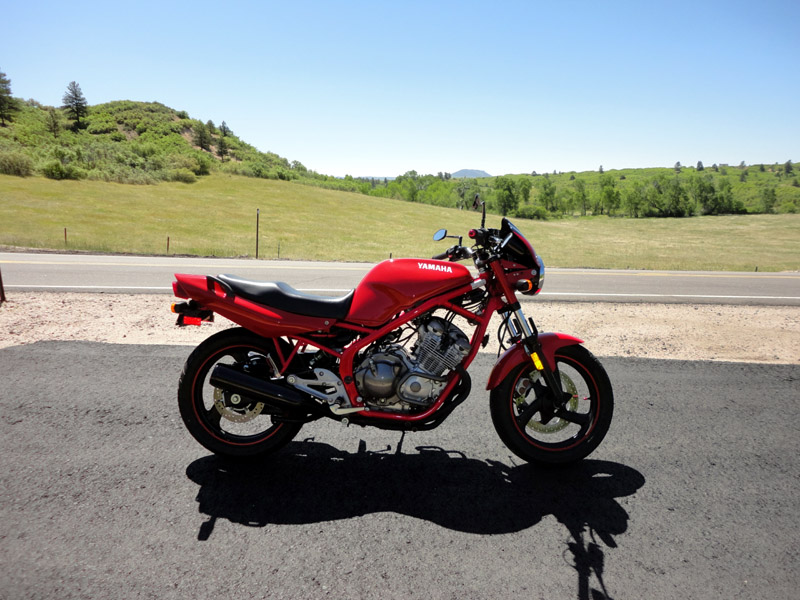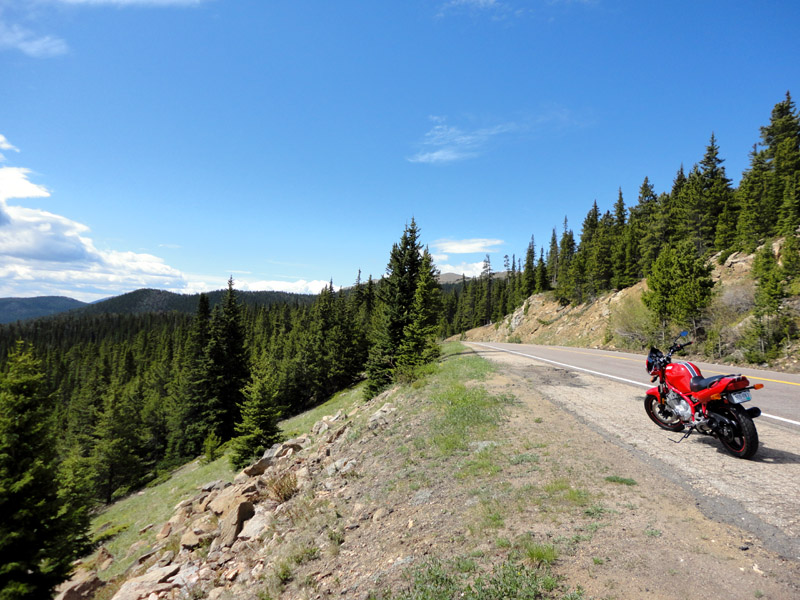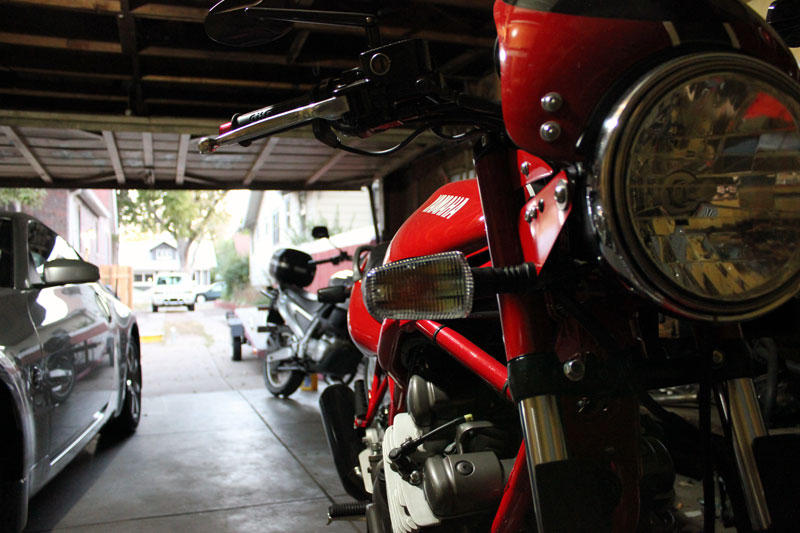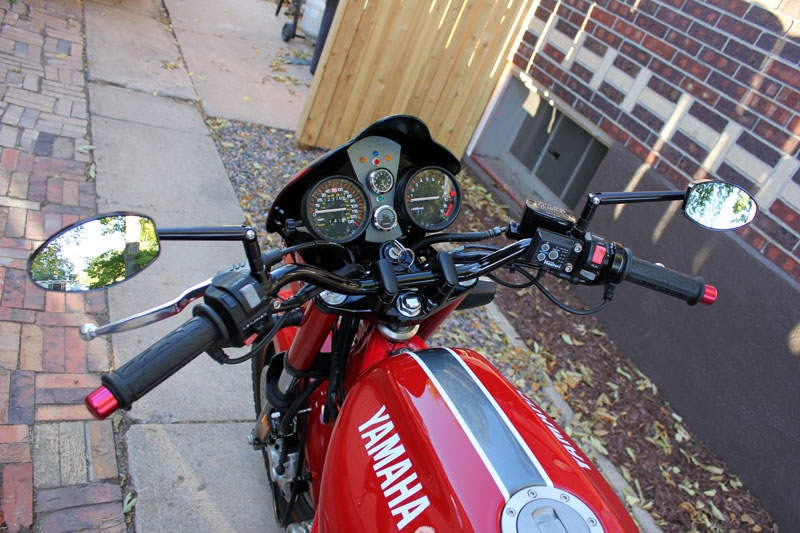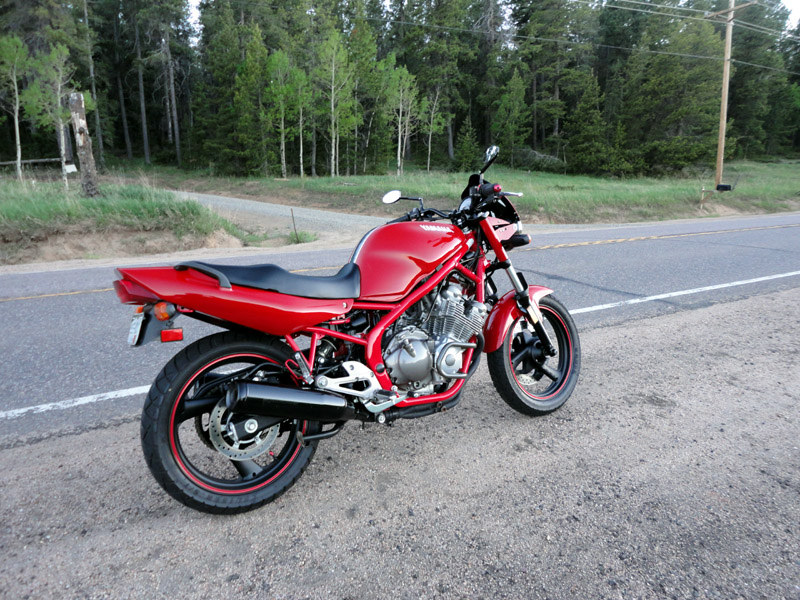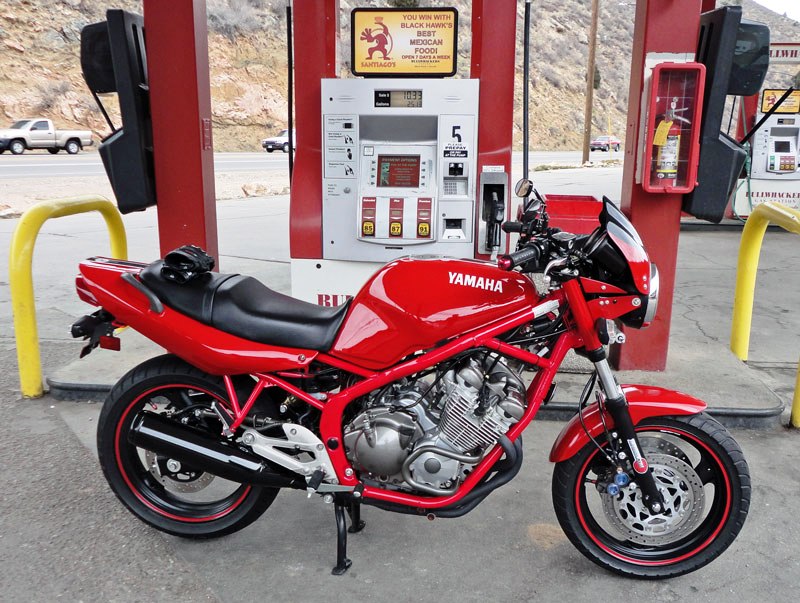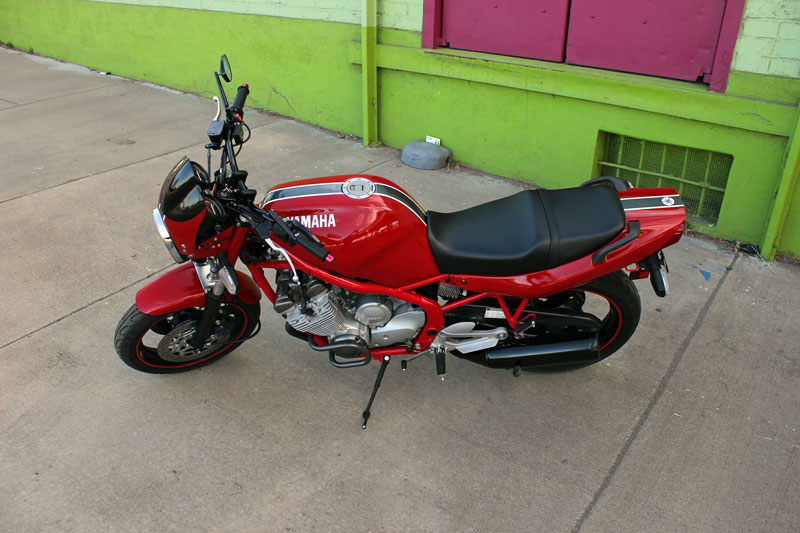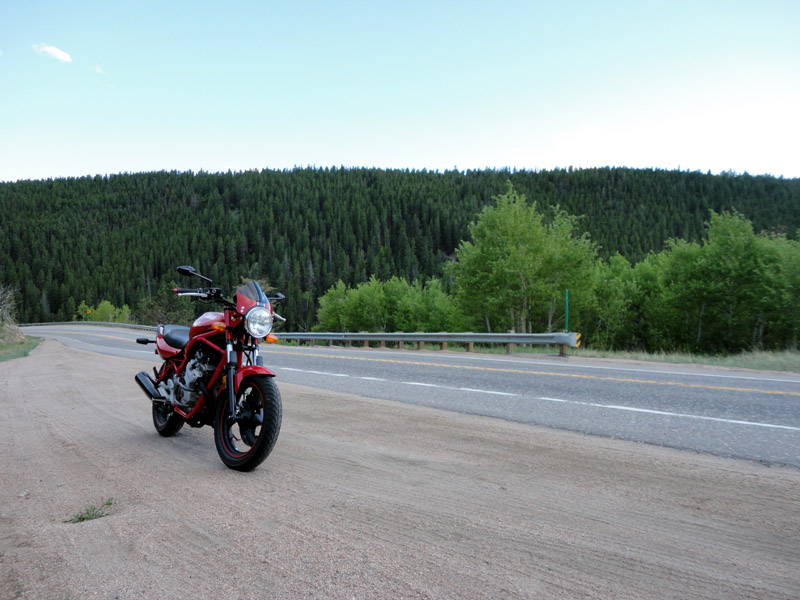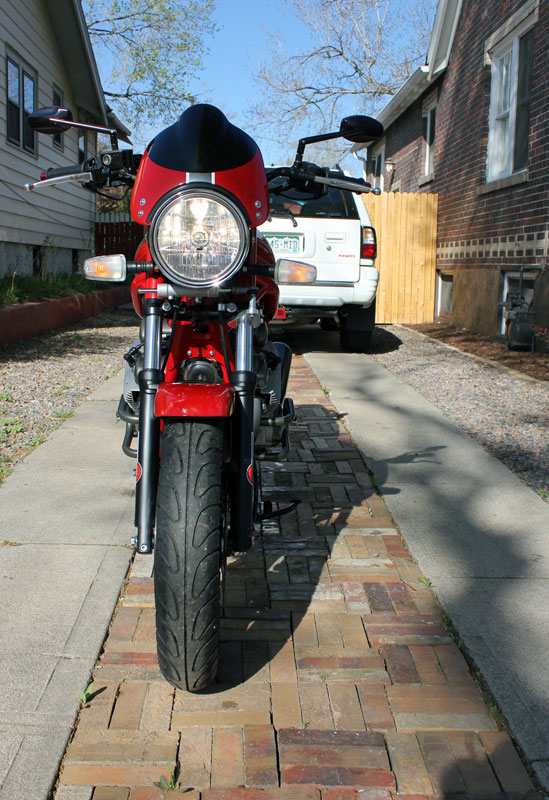 Here are some higher-resolution photos, for the hell of it!