Oh how I have missed being part of a motorcycle community...
In 2006, I bought my first bike; a 1982 Yamaha XS400 Maxim. It was a fantastic bike, reworked motor to give it more power (which I only added to be regearing the sprockets), and I spend the next several years riding, working on it, and customizing it until I had the custom cafe racer-like machine that I loved so much. Then sadly, Thanksgiving of 2014, disaster stuck...
A 17 year old girl, driving Daddy's Explorer, "looked away from the road for just a second to changer the radio", and crashed into my beloved at (estimated) 60mph (on a 40pmh road) and sent it from where it was parked, bouncing the width of my yard until it hit my neighbor's fence.
So that's the back story... 8 years of riding, being part of online XS communities, and suddenly I was without a motorcycle. Fast forward 'til a couple months ago and you find me missing riding, but with no real big plans to shell out a bunch of money on a bike (other goals in mind) but still keeping my eyes open...just in case...never know.... Then I found it, a good looking motorcycle, a project bike that doesnt need a ton of work (needed more than I thought at first) for $400. SOLD! And now I was the owner of a 1993 Yamaha XJ600S.
I spend a bit of time working on her, fixing what needed to be fixed and repainting. I will do a build thread later. Im almost done, just working out some of the kinks after not running for the last 2 years, but I'm back in the game, and overjoyed about it.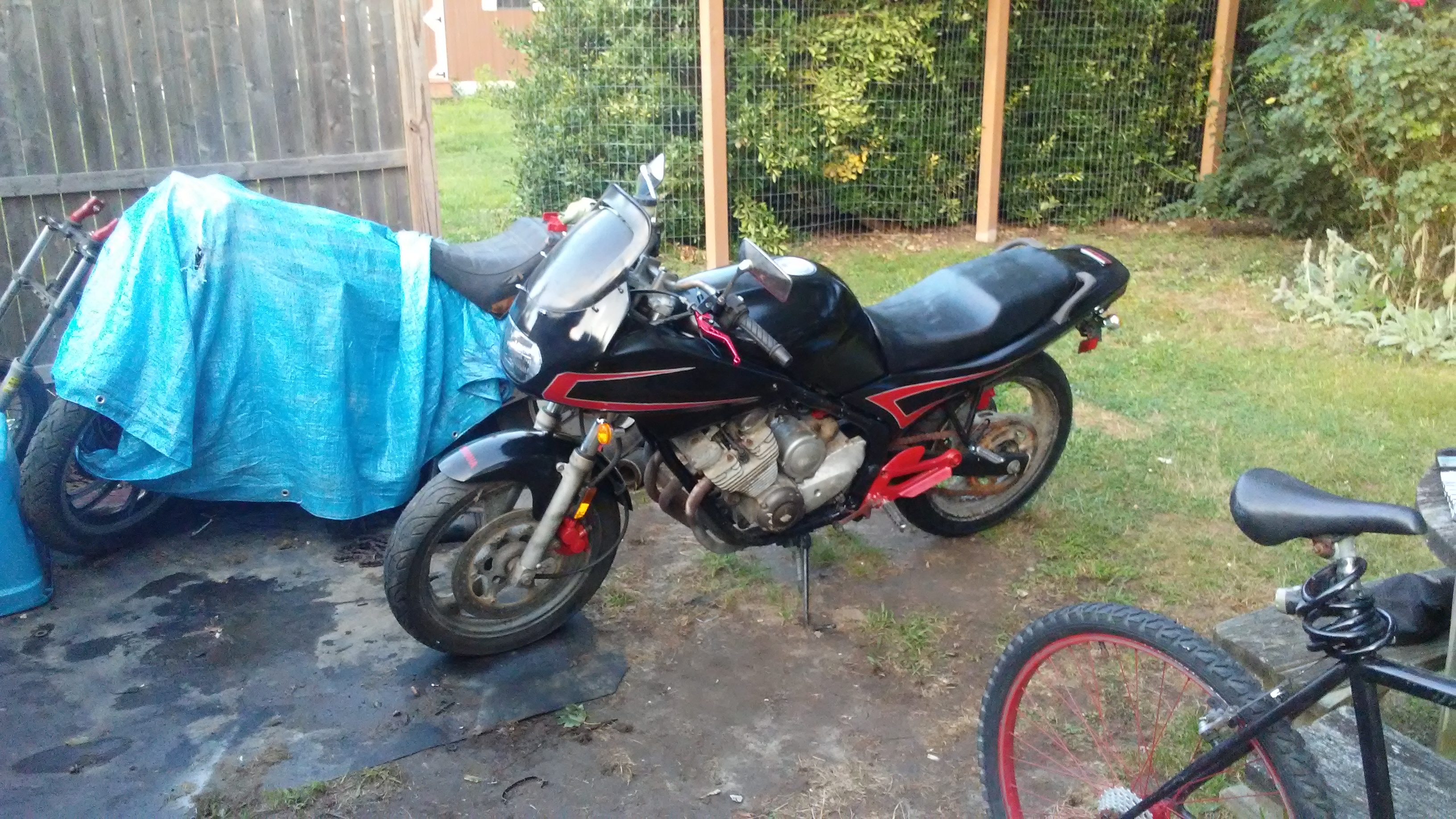 So hello all, Im very happy to here as now part of the XJ community. I hail from Cape May, NJ so if anyone else is around and sees me, feel free to say hi