Well, after spending way too much time on this forum, much to my wifes dismay, I have finally decided to start my own project thread for my conversion on my '92. I'm calling the project,
PROJECT SONAR
, as a tip of the hat to Radare and the very impressive work he has done, both with the site and with his bikes. Sonar is somewhat similar to Radar and my bike is going to be somewhat similar to his '92 when I'm done (hopefully). Well at least that is the plan, the way I see it in my mind. The similarities between are bikes numerous. I have a red '92, so does Radare. I'm doing a naked conversion, so did Radare. I've got a honda 599 headlight, buell M2 cyclone windscreen, FZ600 Gauges, so does/did Radare at one point in time or another. I'm gonna be trying to do a few things different as I don't want an exact copy of anyone's bike, even if it a gourgous Red '92 from Colorado!!! So Lets start off with some pictures and bring you up to speed at where I'm at currently.
This is the bike the day it was dropped off at my apartment in Oregon. At the time I didn't have a motorcycle license but was scheduled to take my course in a few weeks.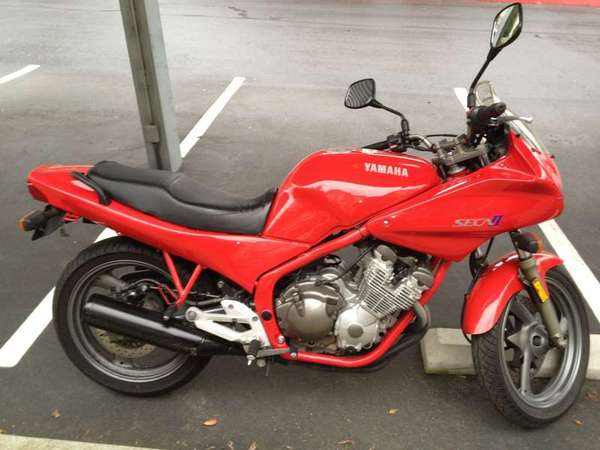 It had relative low miles for being an almost 20 year old bike, so how bad could it be?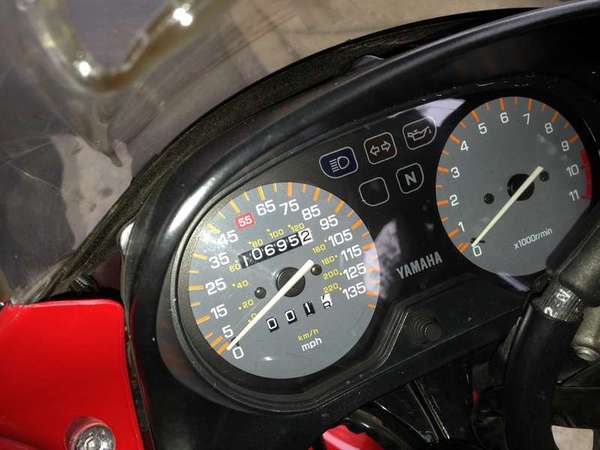 It had her fair share of things needing attention, some i've gotten too other are still on the list.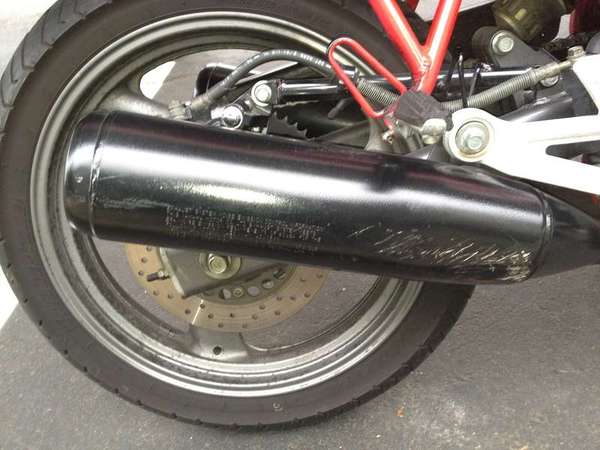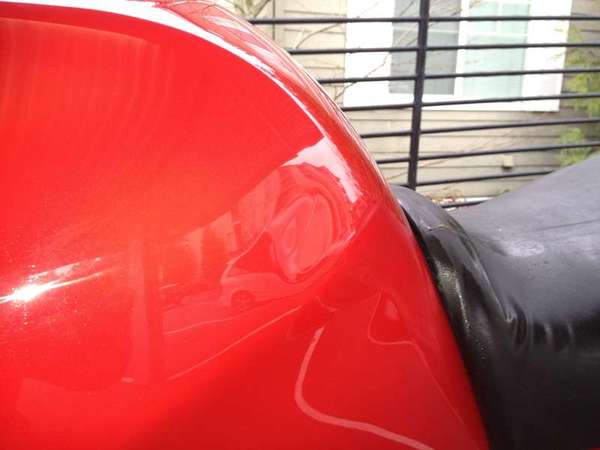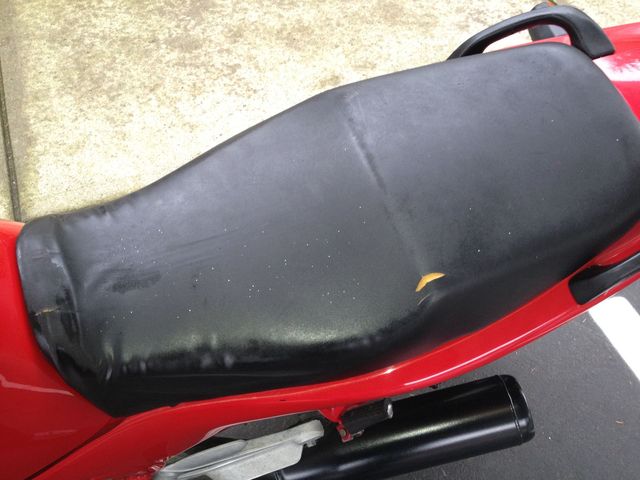 Tires didn't look too bad!!!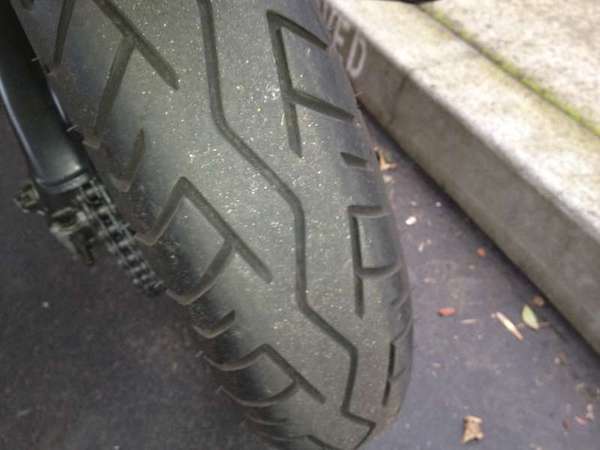 According to the previous owner the bike was recently serviced at Doc Browns in Downtown Portland OR. There were receipts for Carb sync and tune as well as new chain and sprockets installed in october of 2011.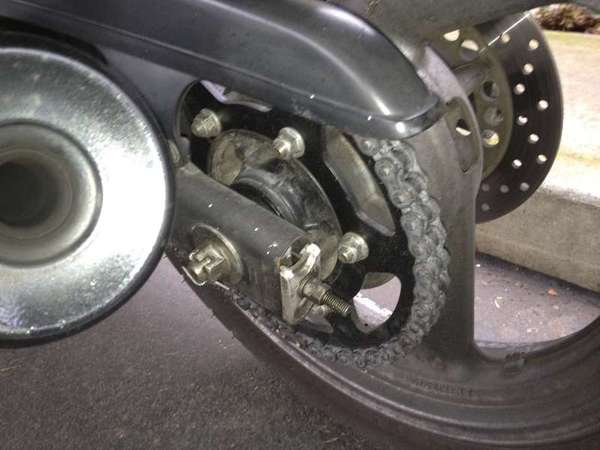 I succesfully completed the motorcycle training course with flying colors. I was able to take one last ride down to Silver falls State park on a beautiful 65 degree day just before the movers came and packed everything up for the move.
Here she is parked over looking one of the many water falls in the area.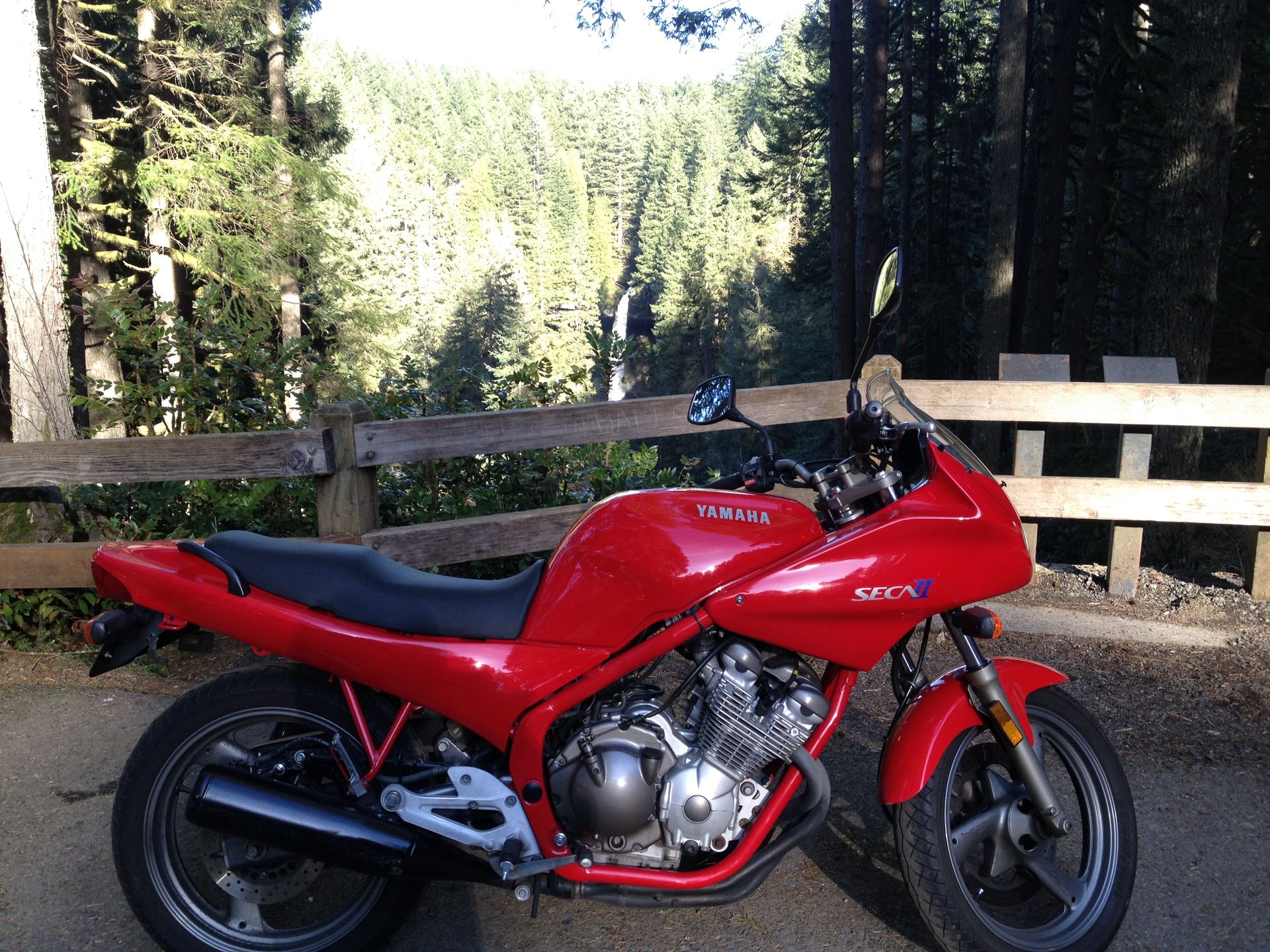 Oh yeah, before all this I used several of the included "special coupons" from various shops around portland to get properly outfitted for riding. A new helmet, the Scorpion EXO-500 in matte black, very cool helmet!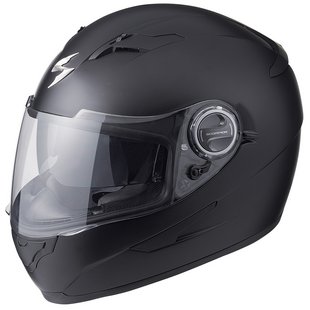 I also got some Fox Carbon backed gloves and a Scorpion Hat-trick jacket for the changing climates of riding in Wisconsin.
Decided since the bike was going to be sitting outside for a short while I should recover the seat. I got some matte Black marine grade vinyl from Jo-Anns Fabrics and got to work.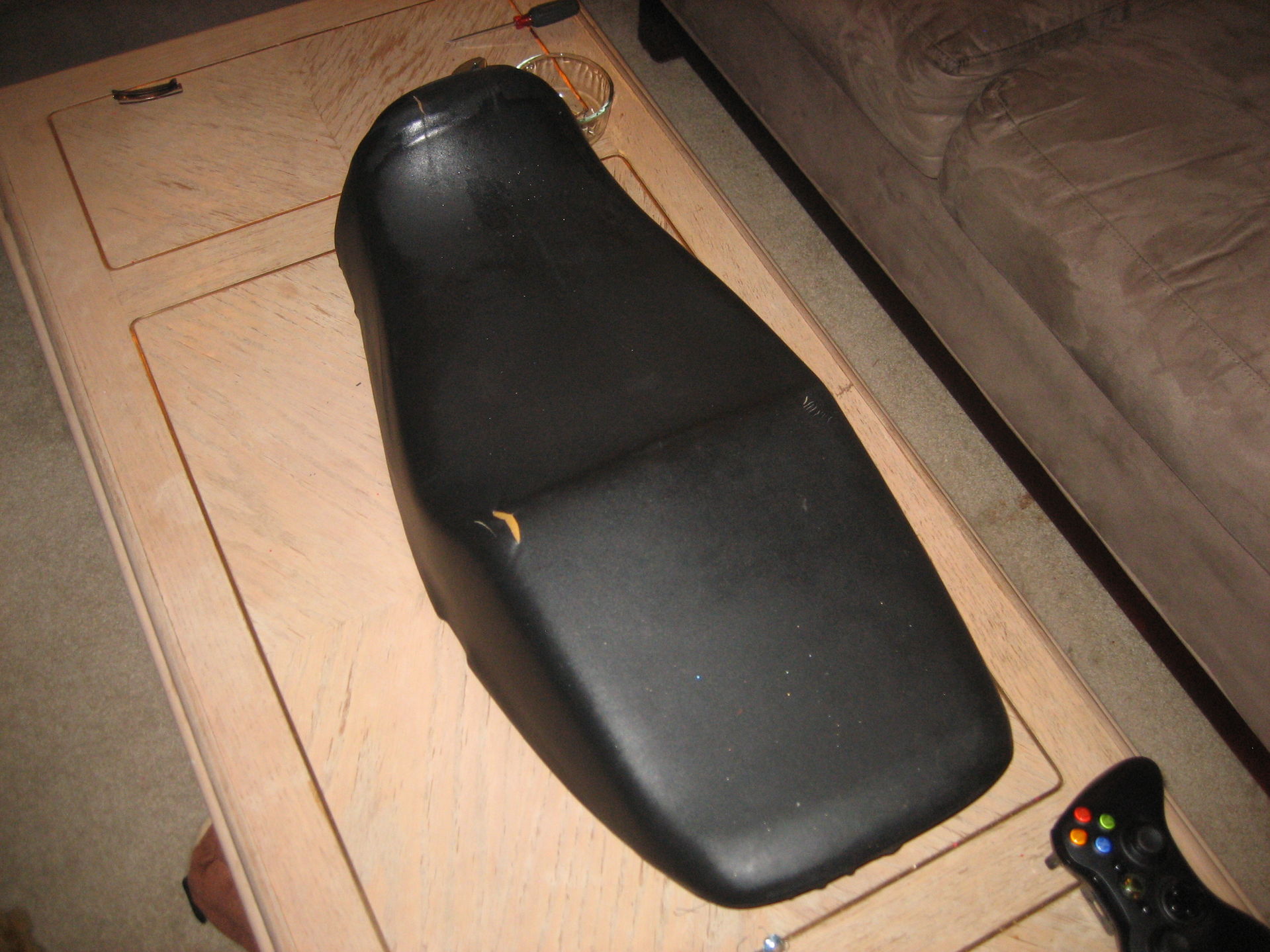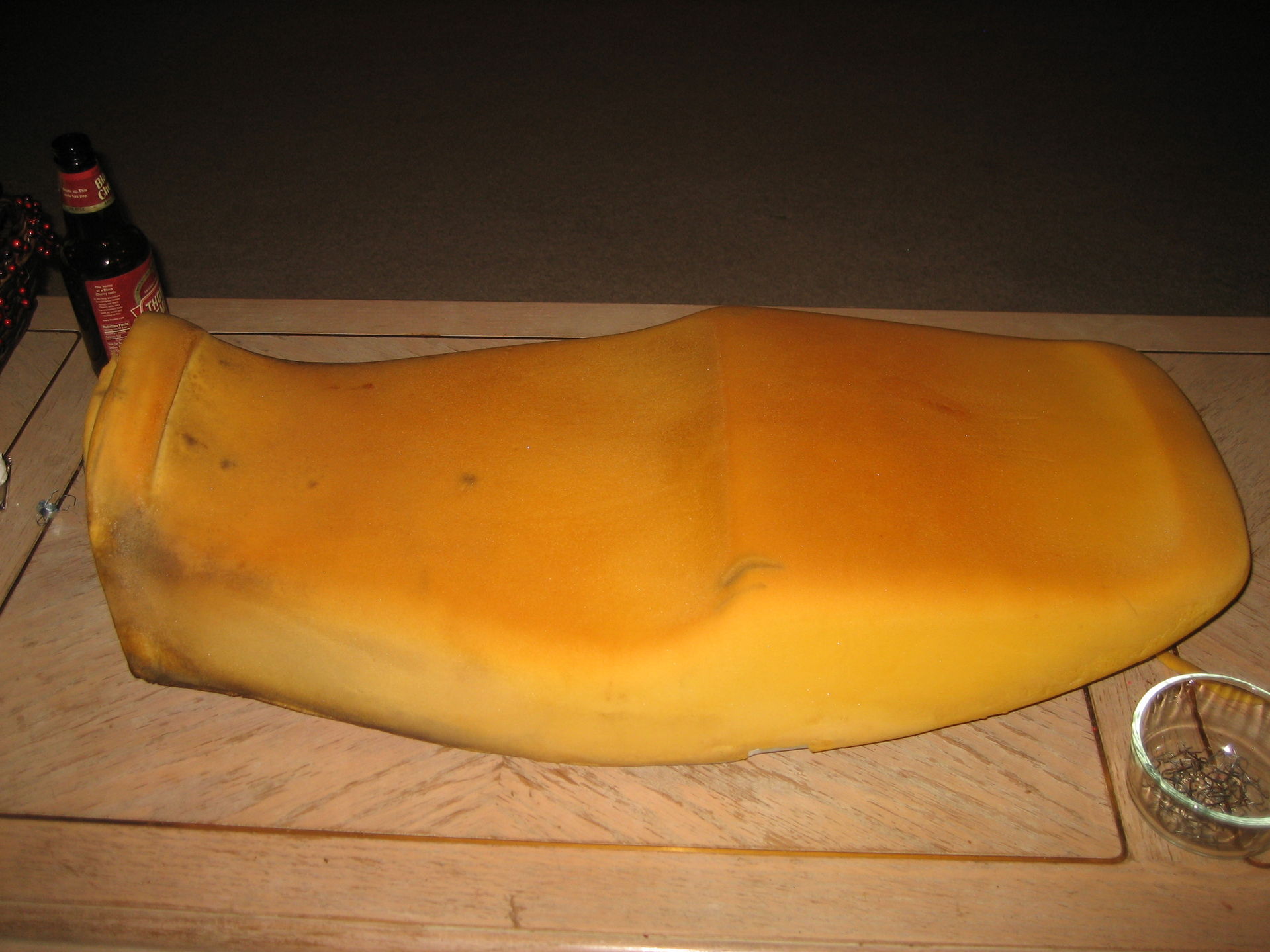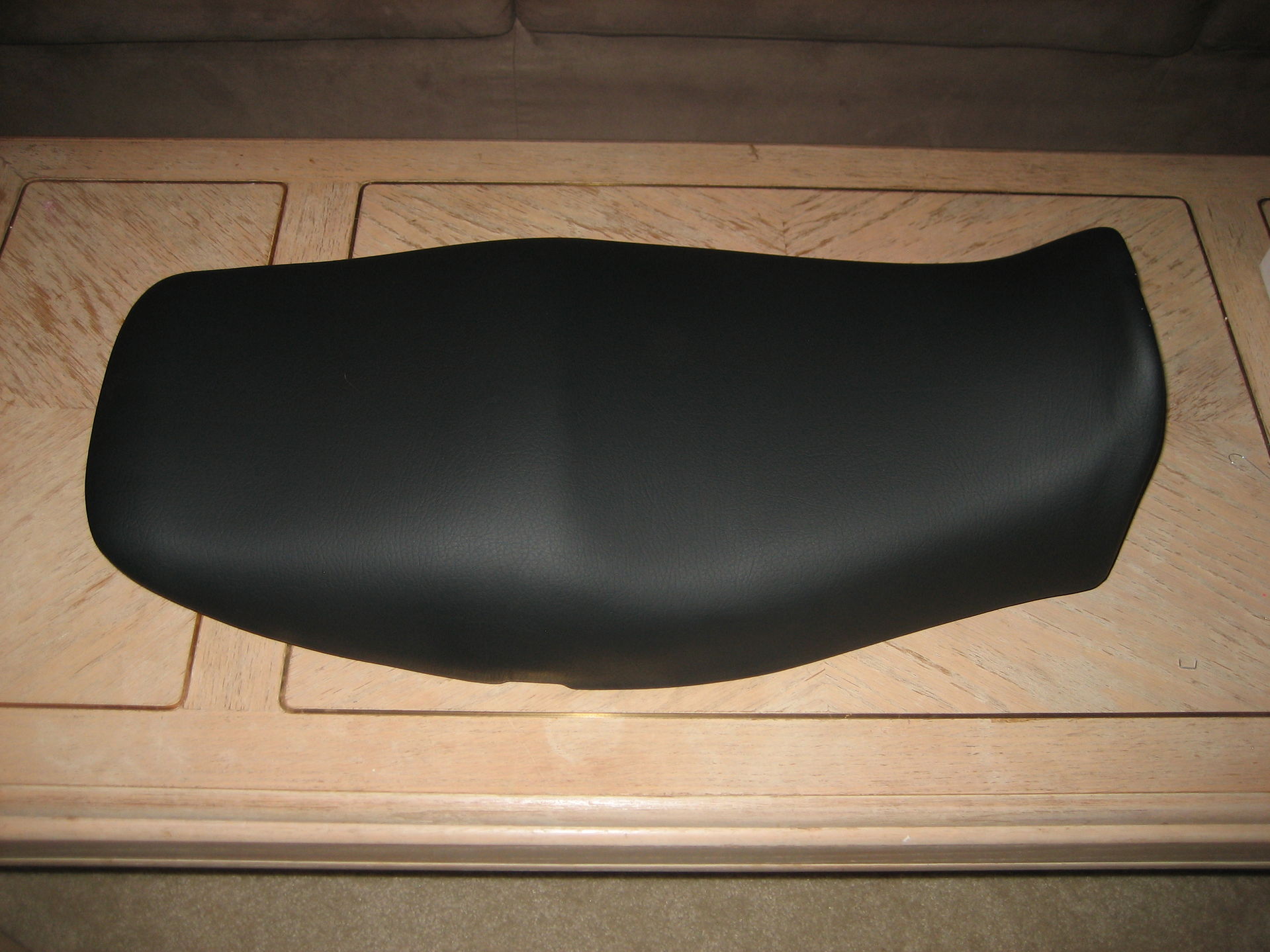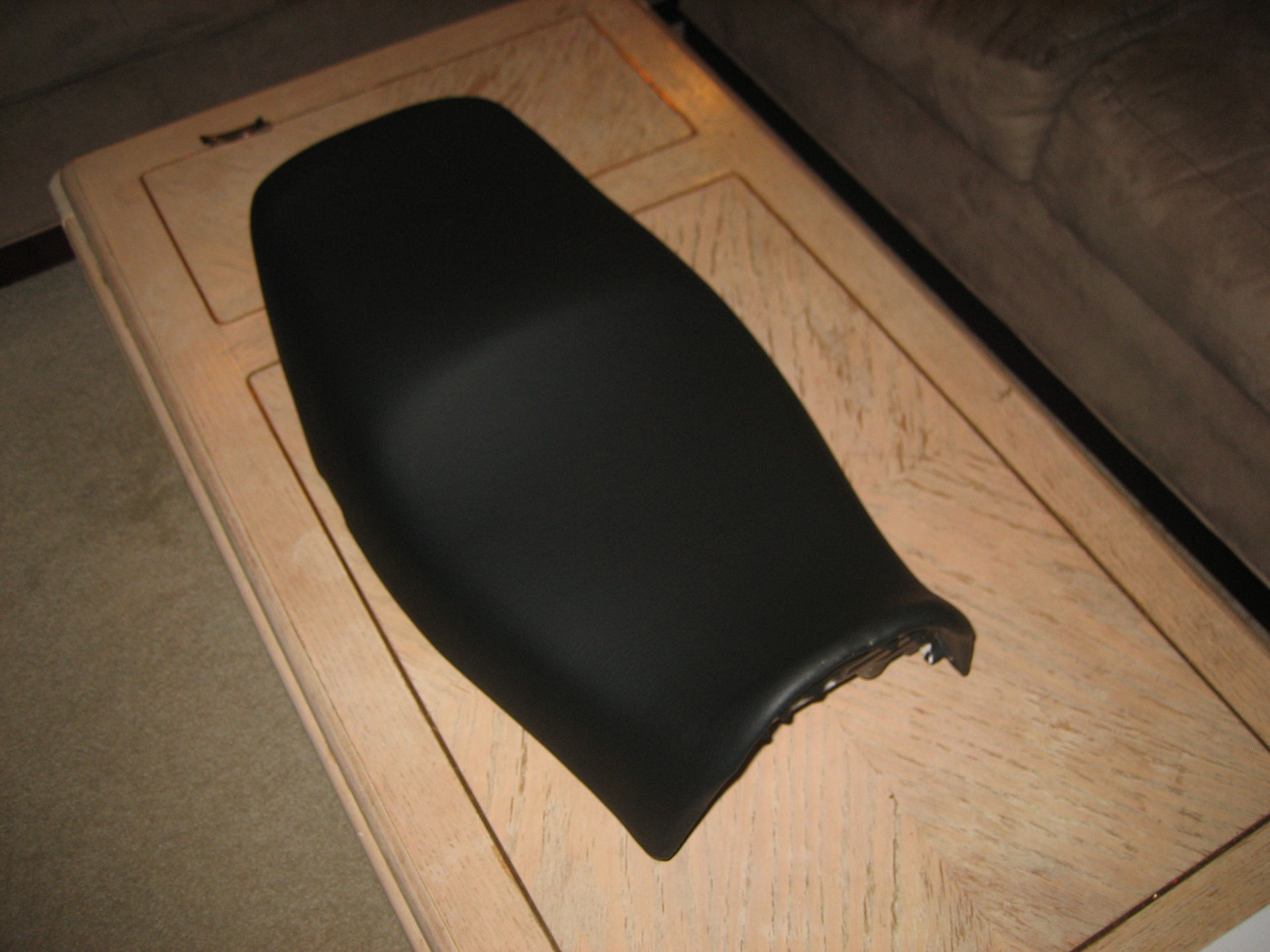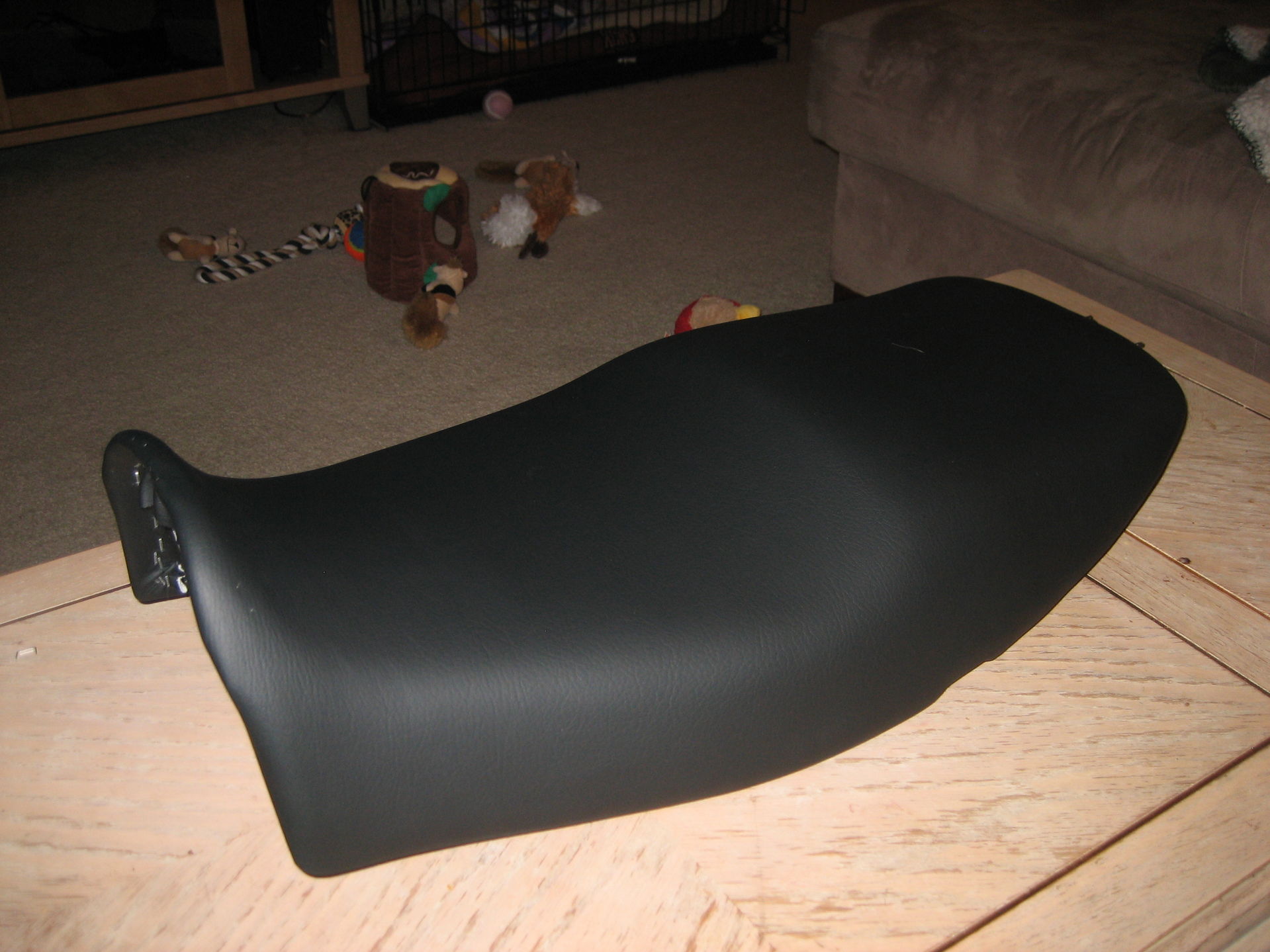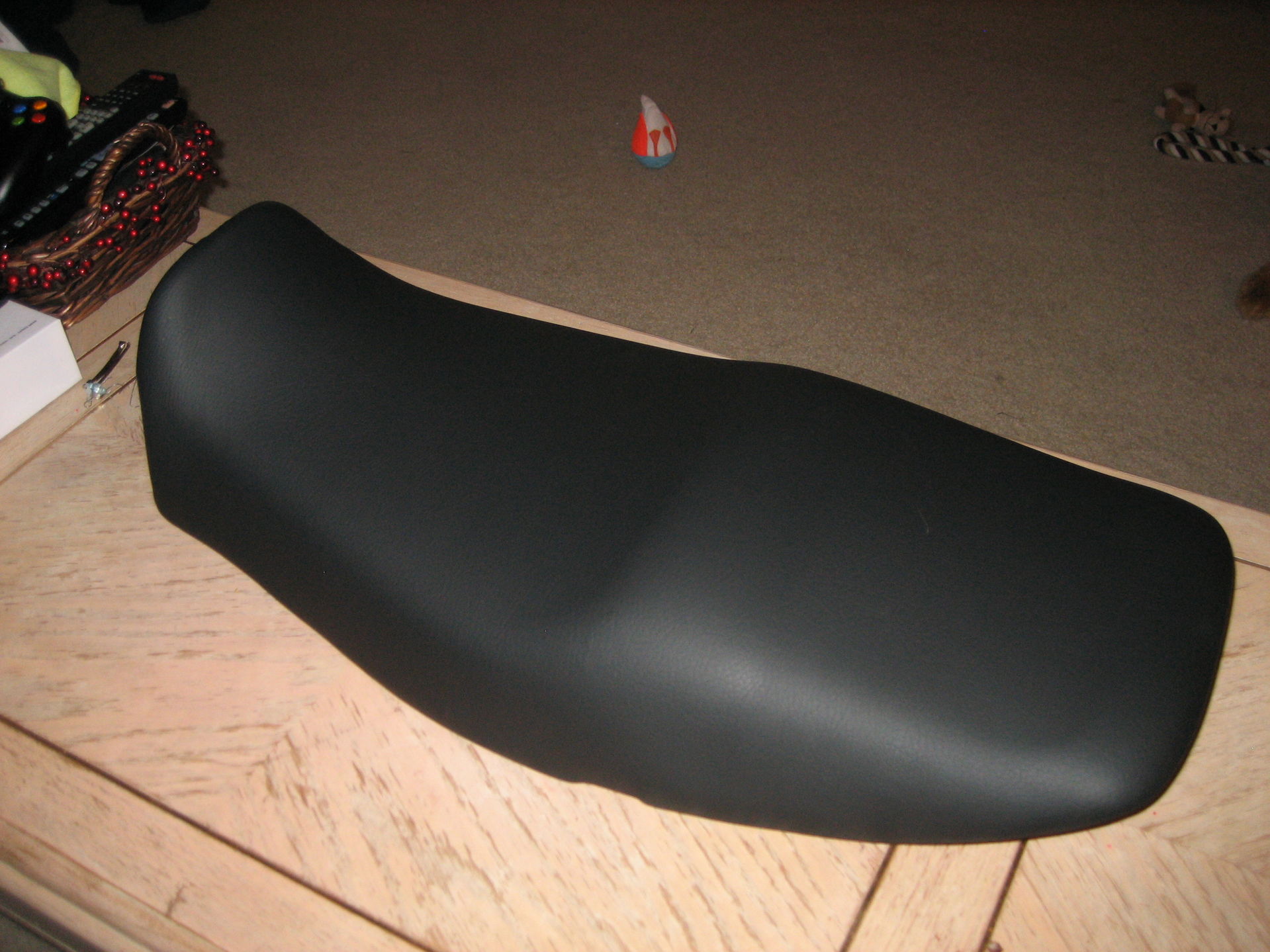 Sweet, It looks and feels awesome!!! Lots of staples but one happy but, maybe I'll get a corbin sometime in the future...
I had a small leak in one of the fork legs so I figured it was time to replace the seals and paint the lowers black. Ordered the seals from pyramid parts. Part# 009 and 027 if i remember correctly. It took about two months for them to actually get me the correct seals. The oil seals they sent were correct but the dust seals were the wrong size, they had the wrong ID. The second set they sent was for 41mm forks and the third set worked!!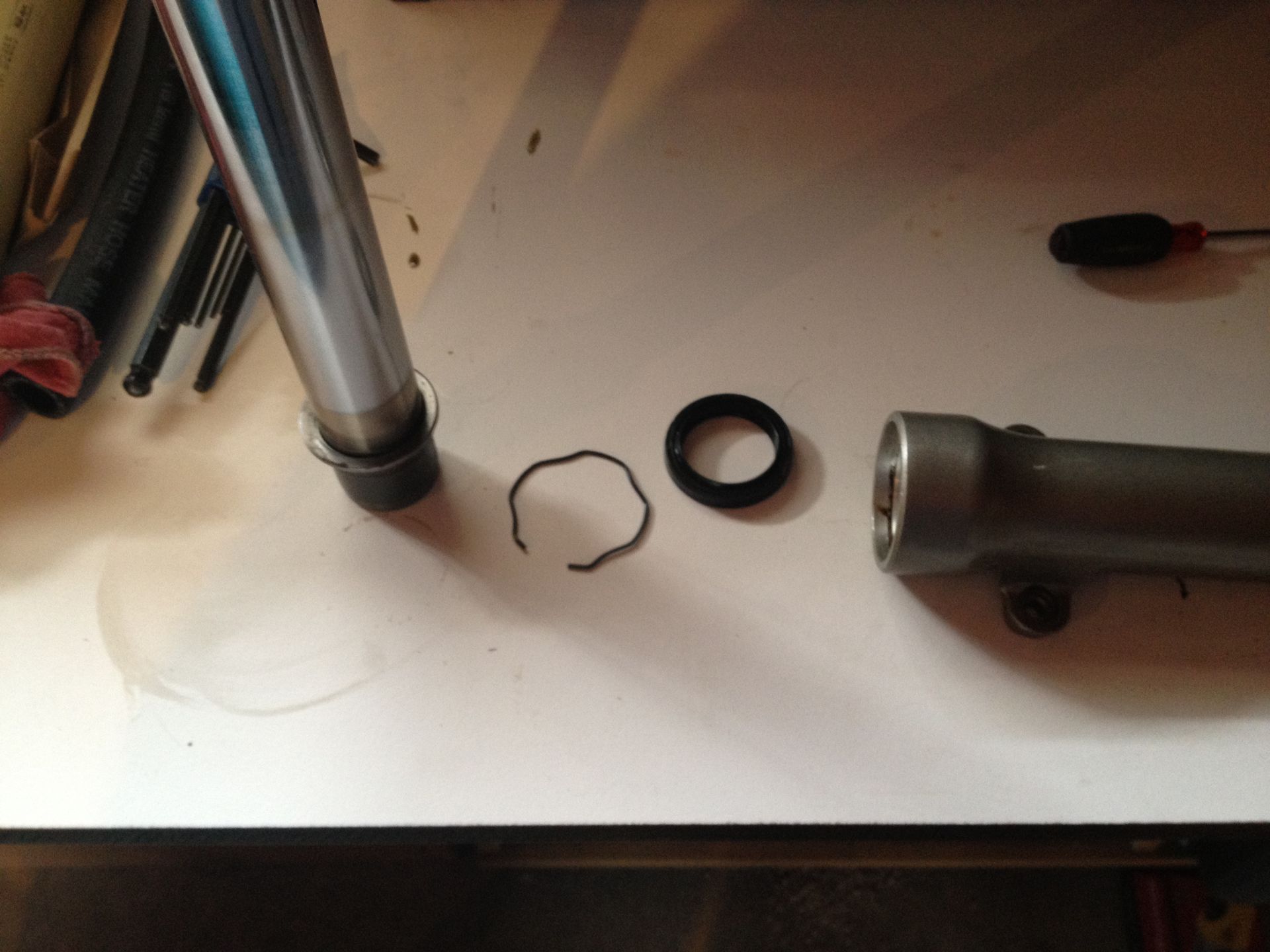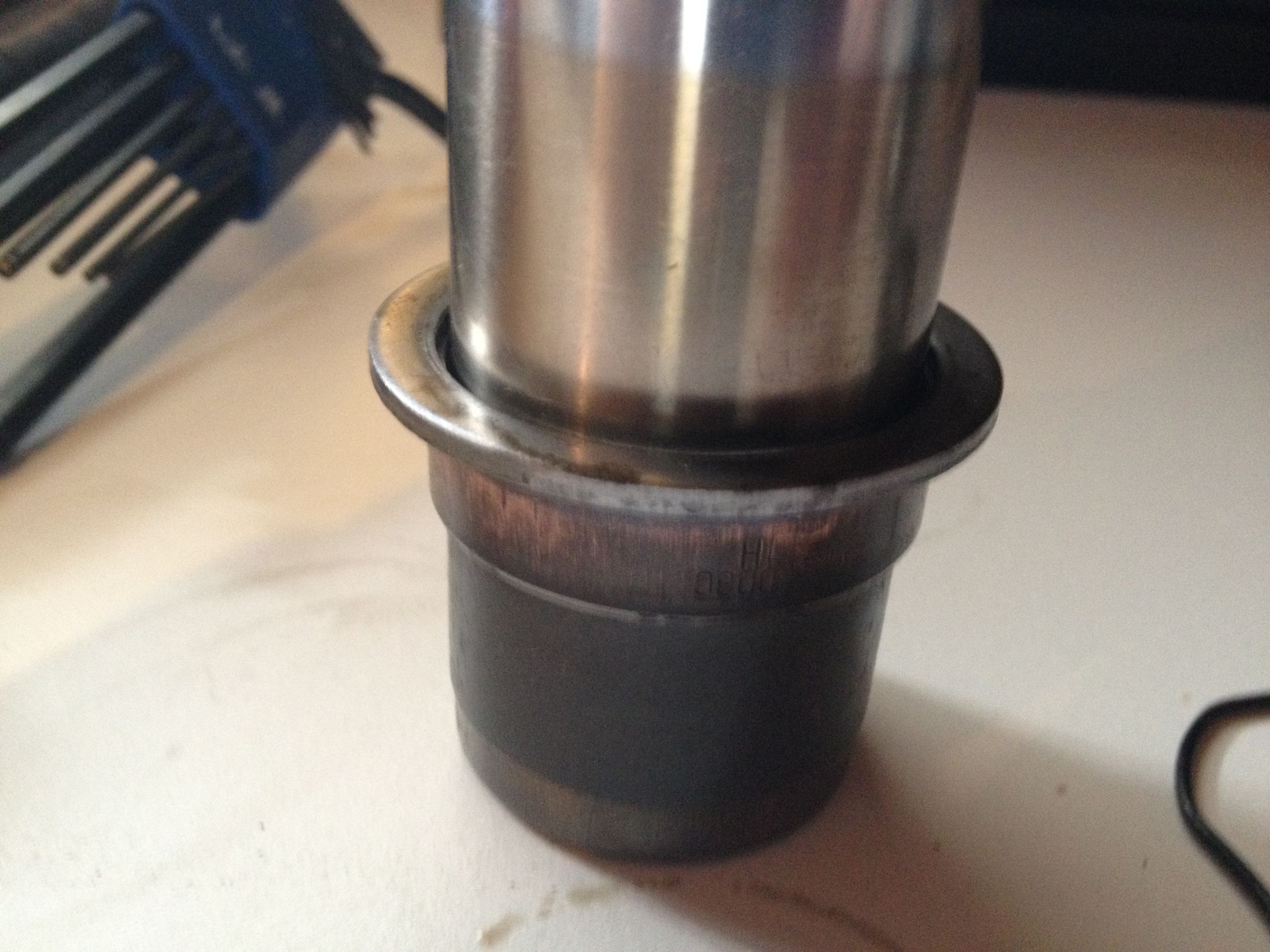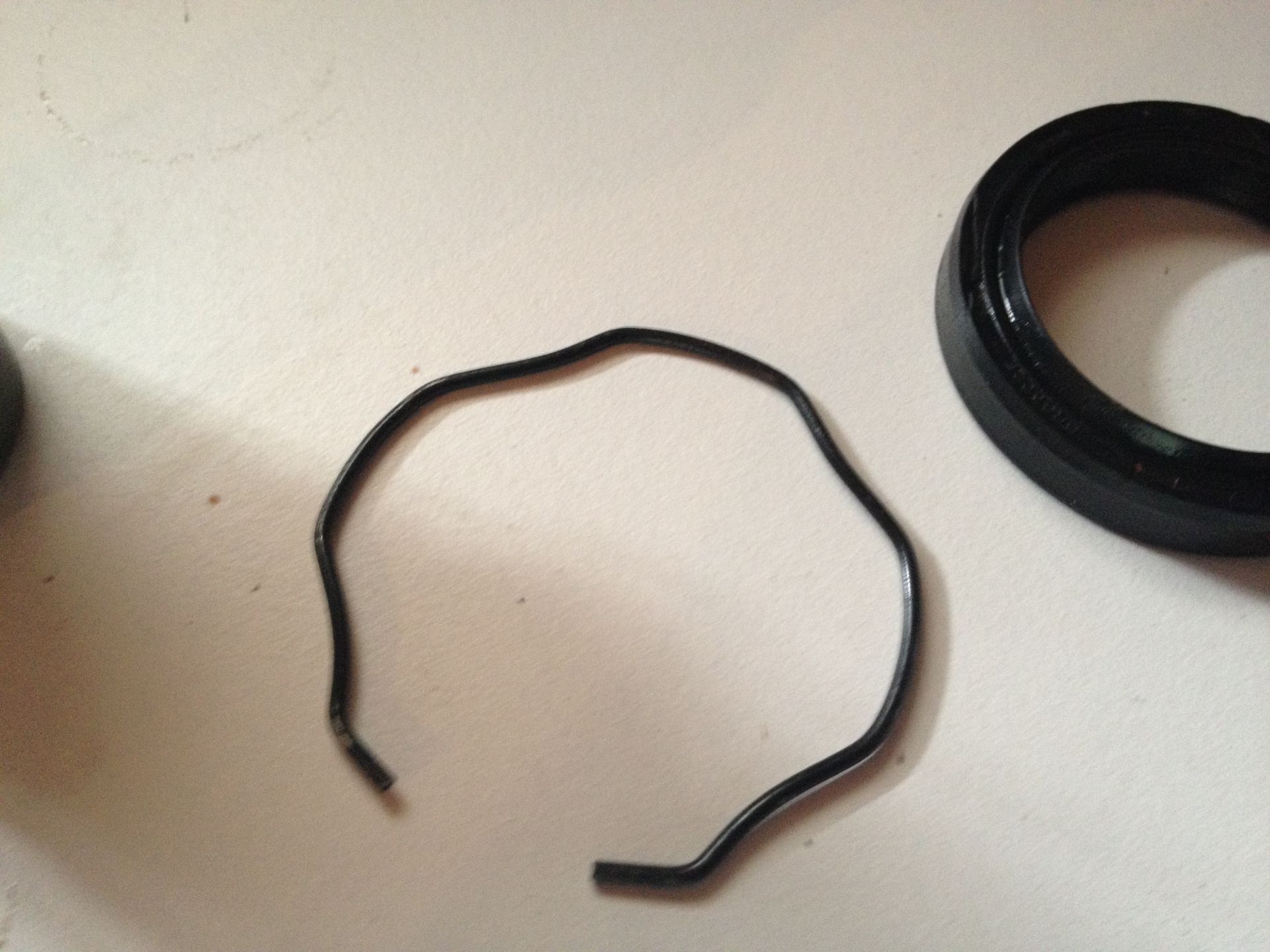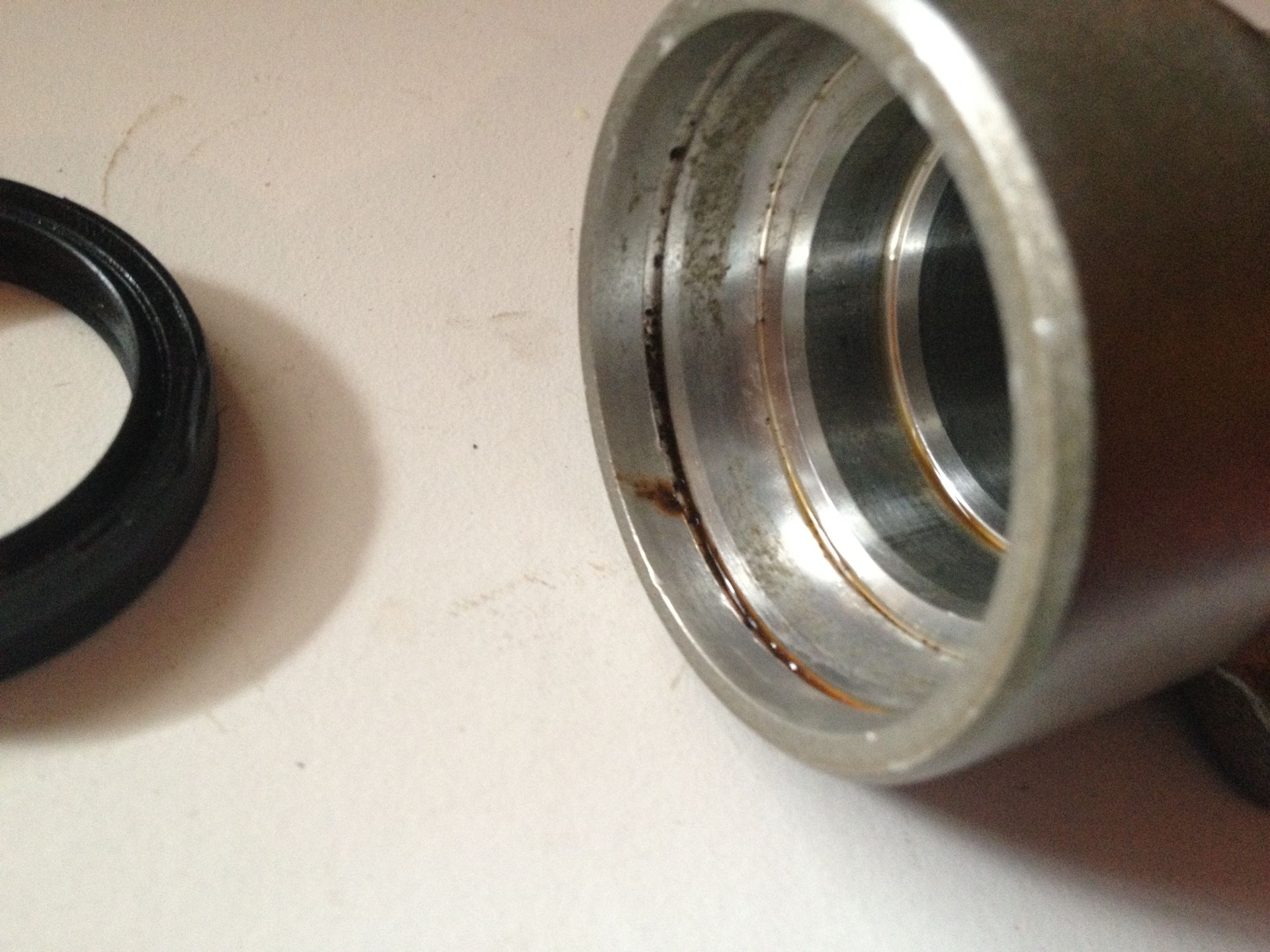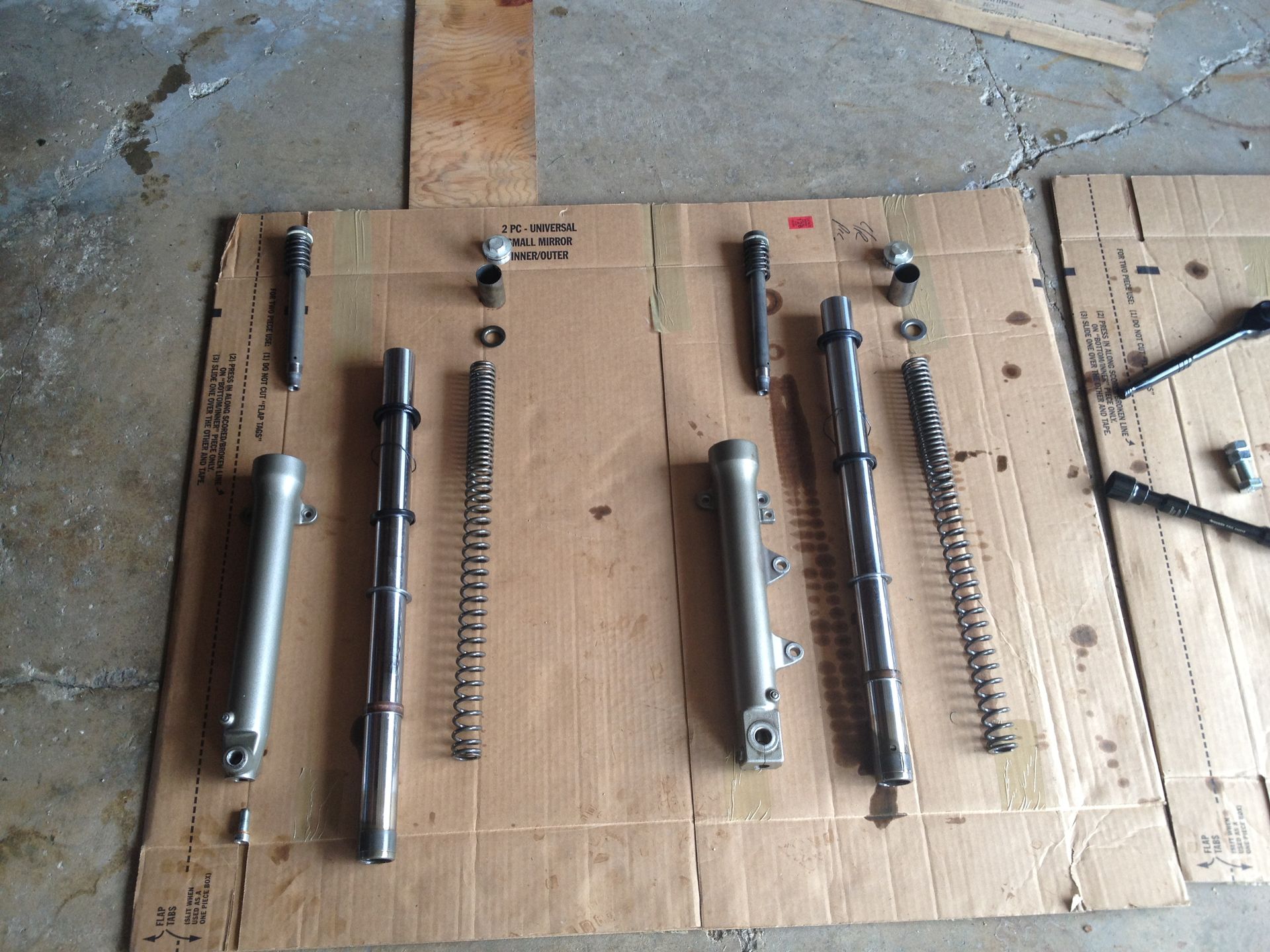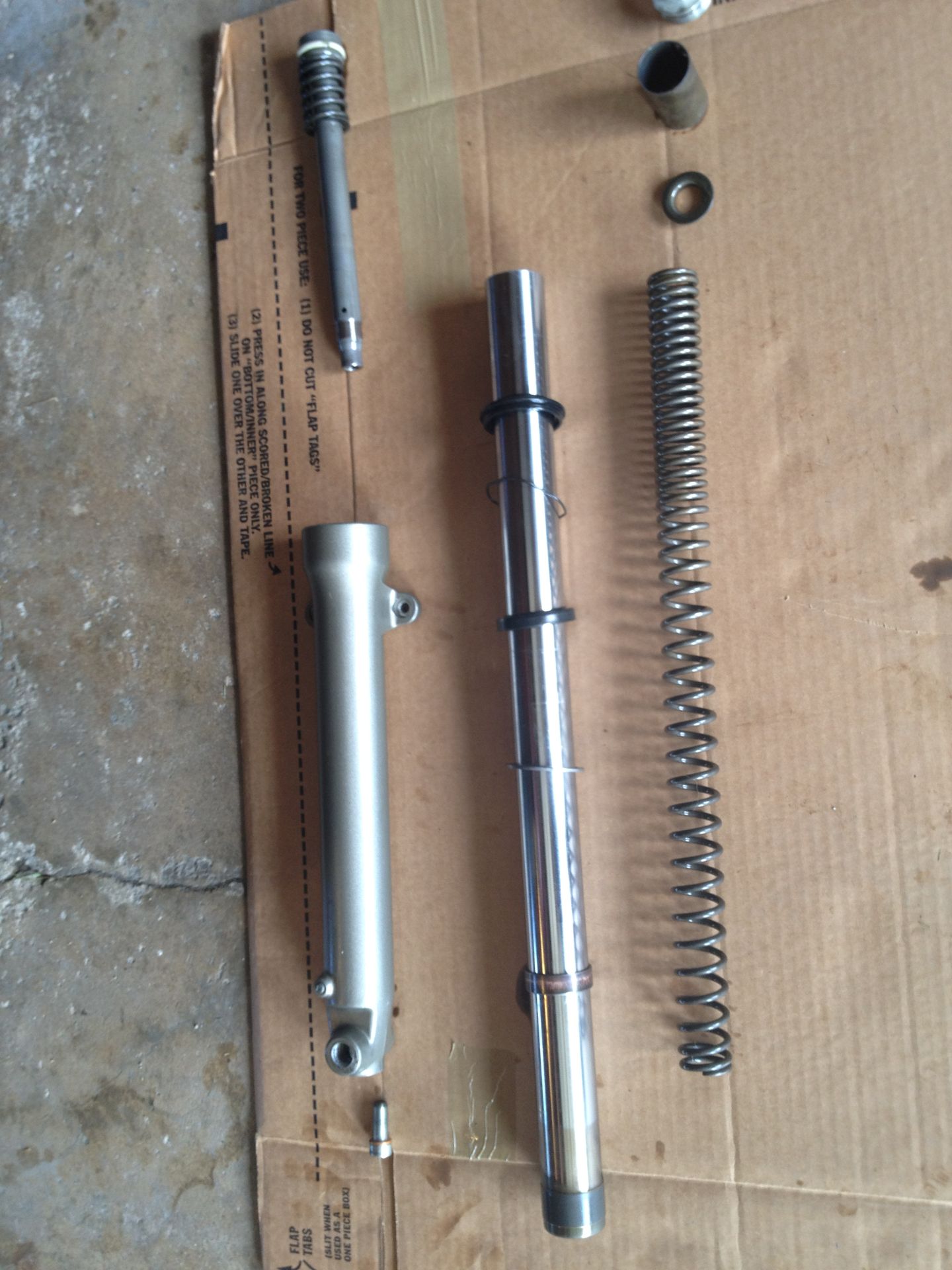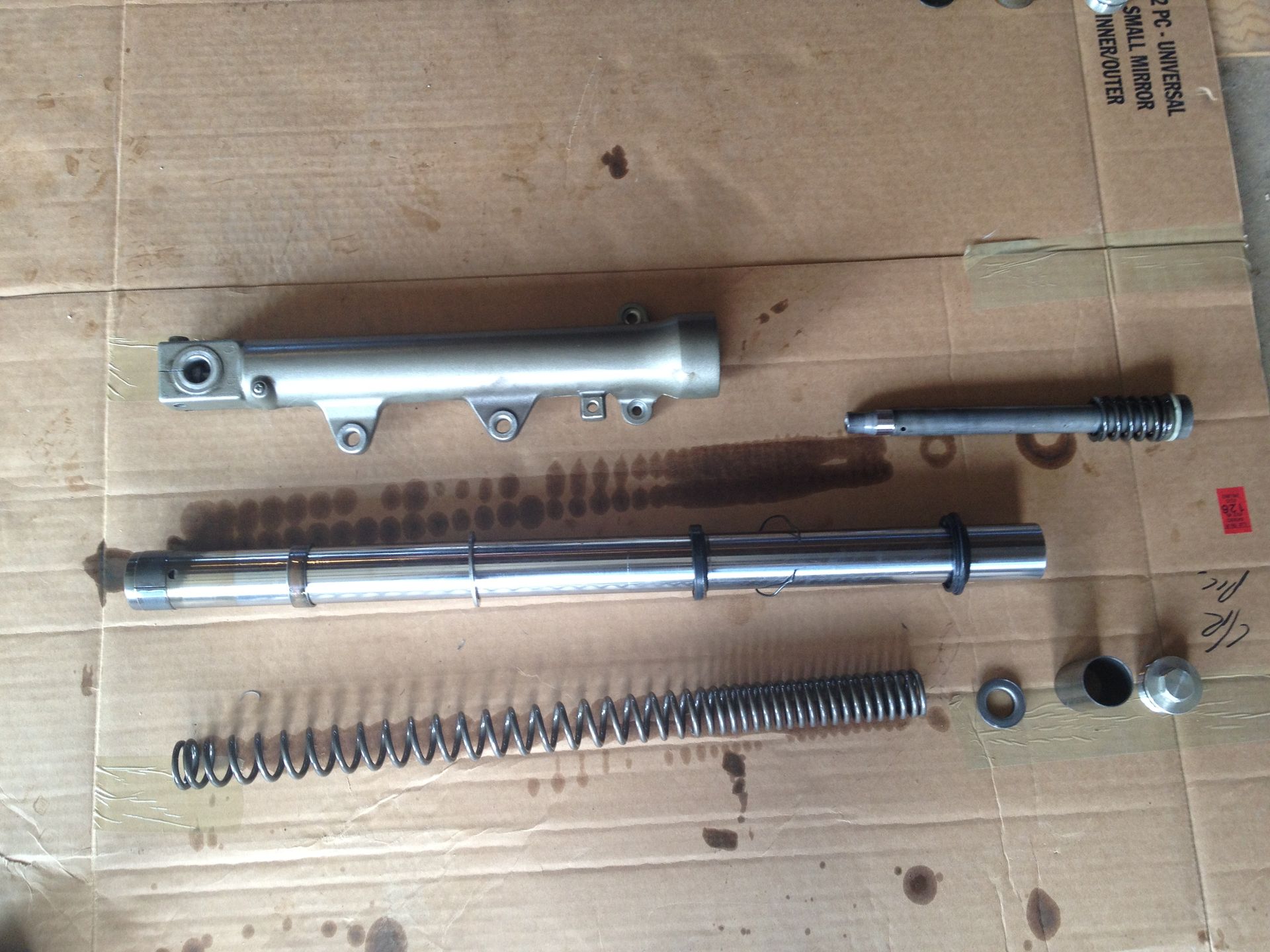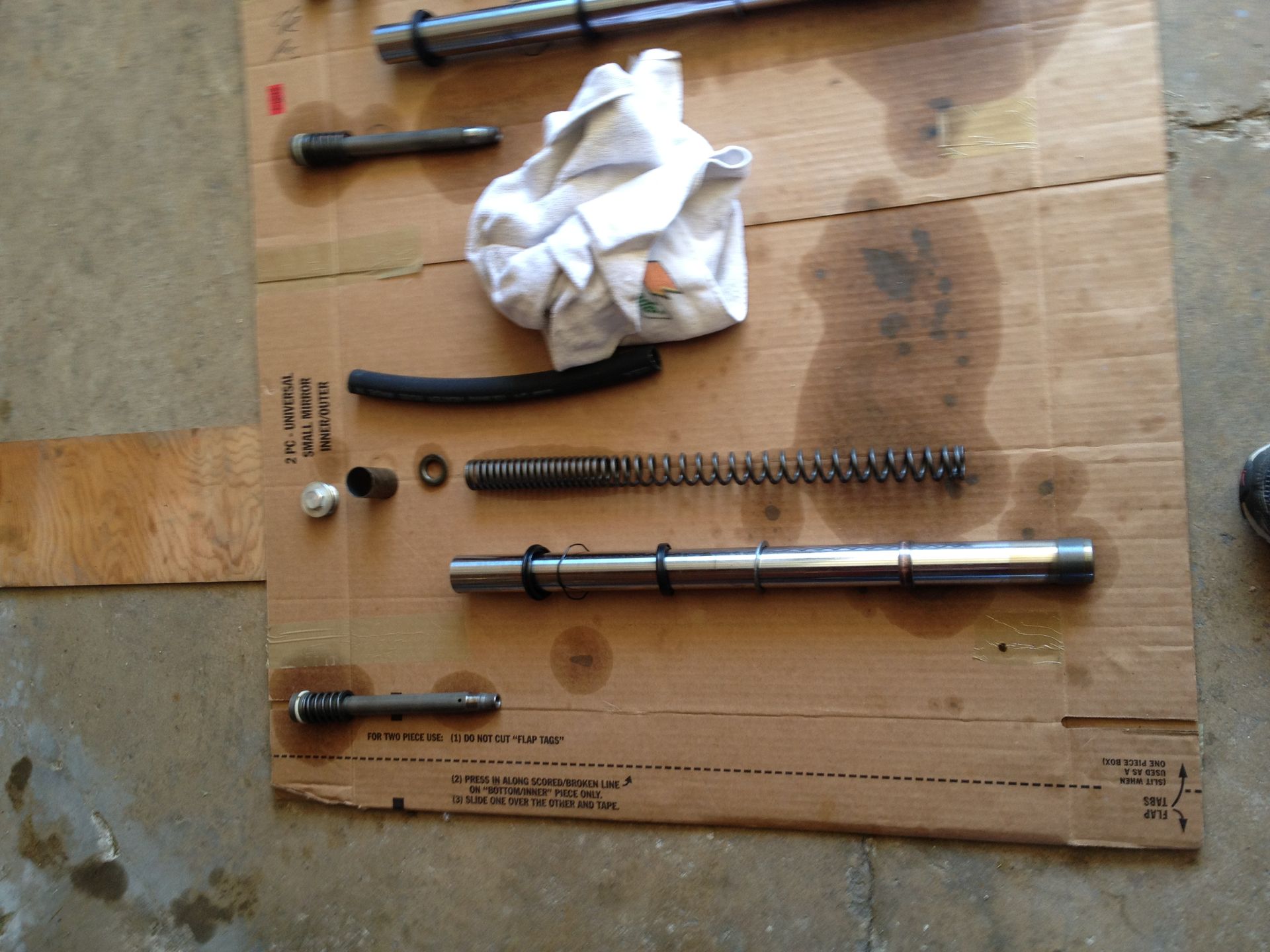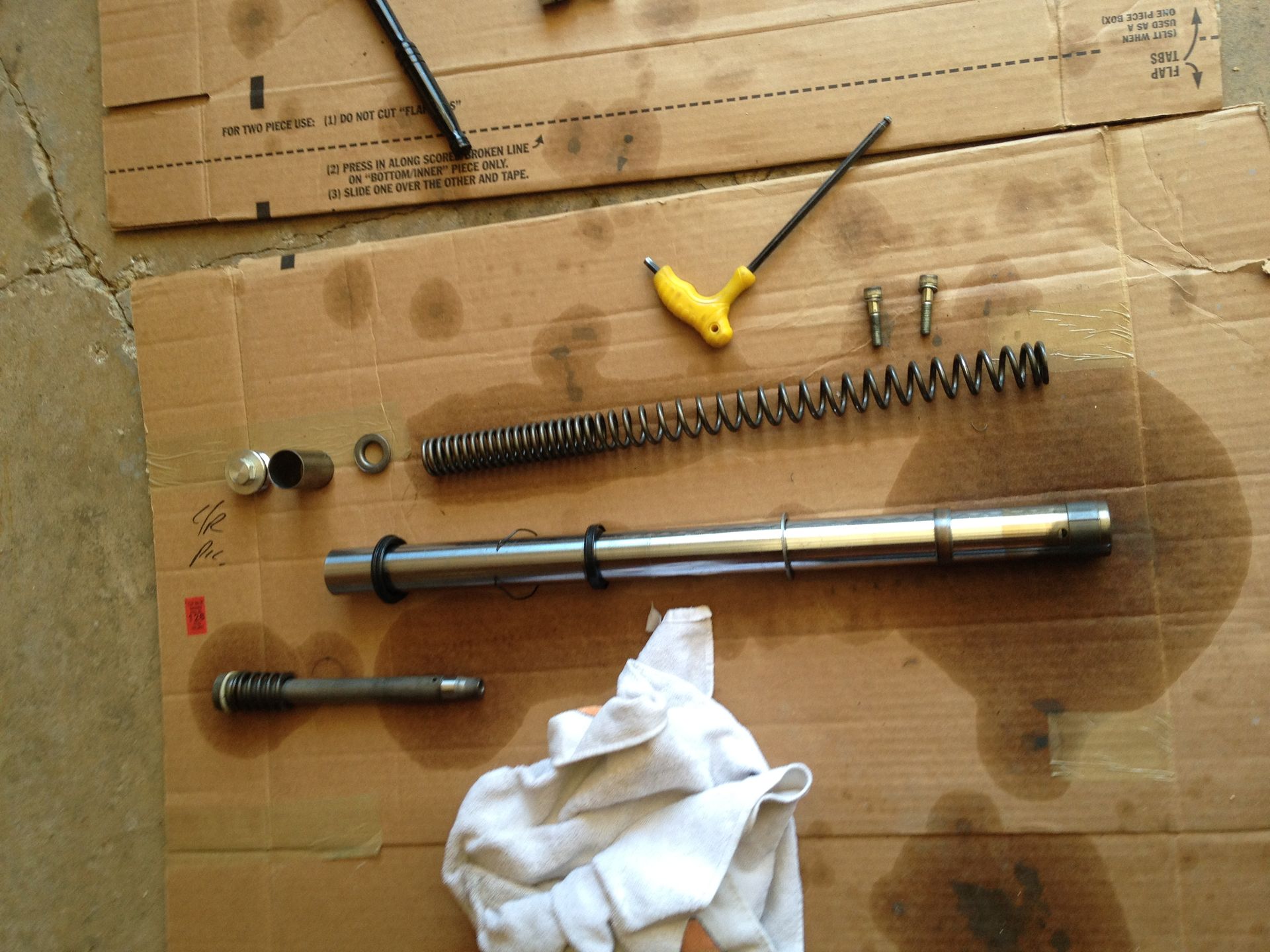 I actually don't have pictures of the painting of the lowers, or I don't know where they are in my messy photos folders they are at the moment. I used duplicolor Flat black engine enamal and bake them in the oven to set the paint. They turned out great! Black lowers and no more leaks!!
Things were going good until one day returning from some minor errands the bike stalled on me. Great now what's going on? I checked the tank and had plenty of gas but added some just incase, still wouldn't stay running. I don't have pics for the next little bit. I took the tank off and the air box, found the filter to be in good shape but there was a bit of sticky brown gunk in the bottom of the air box. I little degreaser and a scrubby pad and it was clean as could be. I also found some dried out and rotten fuel lines leading to the carbs, with no fuel filter what so ever. That just isn't right! So off to the autoparts store for am inline filter and some new line. I got that hooked up and the bike still wouldn't stay running unless I held it at WOT and then it would only get to about 2000rpm. Back at it again, this time I found the fuel pump to be spewing gas out of one of the little holes in the back. On to the forum and found that the polaris pump is a cheaper alternative and same as stock. So I ran to a local polaris dealer and they had one in stock for about $50, great!!!
Pics of that to follow, I've got to find them. Stay tuned I'm only just getting started!!!