Running List of Mods So Far:

1992 Yamaha XJ 600 Diversion
Bodywork:
eBay Grips
Bandit 600 Fuel Tap (Rebuilt)
R6 Undertray (Narrowed and shortened)
Integrated Mirrors
Carbon Wrapped tail infill panels
99 XJ 600 N Tail
Smaller Plate
Replica Digital Koso Speedo
Quick Release Fuel Cap
CBR 1000 Black pegs
Custom made side fairings with integrated turn L.E.D's
Spiked billet bar ends
Candy Red Paint
Custom Airbrushing
FJR 1300 Frame Sliders
Custom Bellypan modified from Z1000 Bellypan
Lighting:
Licence Plate Bolt Lights
Lexmoto ZSX
HID Upgrade Kit
R6 integrated L.E.D tailight
Electrics:
Alarmed
Wired Headlight Permanently on
YBR 125 Left Switchgear
Hazard Lights Switch
eBay loud Horn
Racing Lanyard Kill switch
Ignition relocated into side fairings.
Engine:
Lextek bigbore stubby exhaust with custom linkpipe.
Motad Nexus Headers
Vortex 51 Tooth Rear Sprocket
Custom designed Hydraulic Clutch
Quick Release Fuel Lines.
Suspension and Handling:
CBR 600 F4I adjustable Rear Shock
41mm FZR front forks
FZR 600 3HE Front Wheel
FZR 600 3HE Rear Wheel
XJ 600 N Tripple Tree
QTech Fatbar Risers
Preload Adjusters
30w Oil in Forks
GSXR 750 K5 Damper
1 inch chrome fat bars
Renthal fat bars pad
Metzeler Roadtec Tyres
Brakeing:
900 Diversion Rear Caliper
Blue Dot Calipers on front.
-------------------------------------------------------------------------------------------------------------------------------------------
This isn't going to be a full on build thread like i would usually do to a bike, more just cleaning the bike up a bit.
Apologies to those that have already seen some of these pics.
Baught a XJ 600 the other day, not a bad buy £540.
Tax has a 5 month left Testing has 1 Month left.
Needs a bit of wiring which I didn't notice till after I got it home.
The guy had cut the idiot lights and sidelights (Aux lights) out for some reason, both things which are needed for MOT Test plus the front brake light lever switch doesn't work (it's buzzing for some reason, any suggestions would be appreciated) so need to sort that for MOT Test aswell.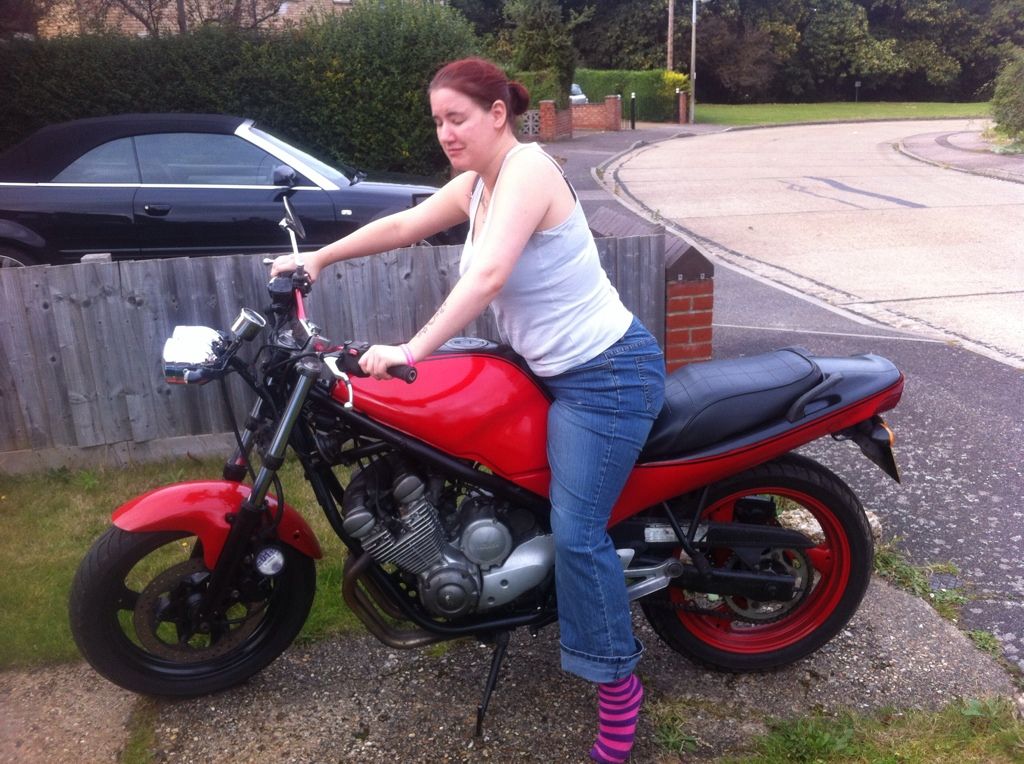 The paint is just rattle canned on but isn't a awful job so gonna wait till spring to get is resprayed
The headlights where the only visual thing really bothering be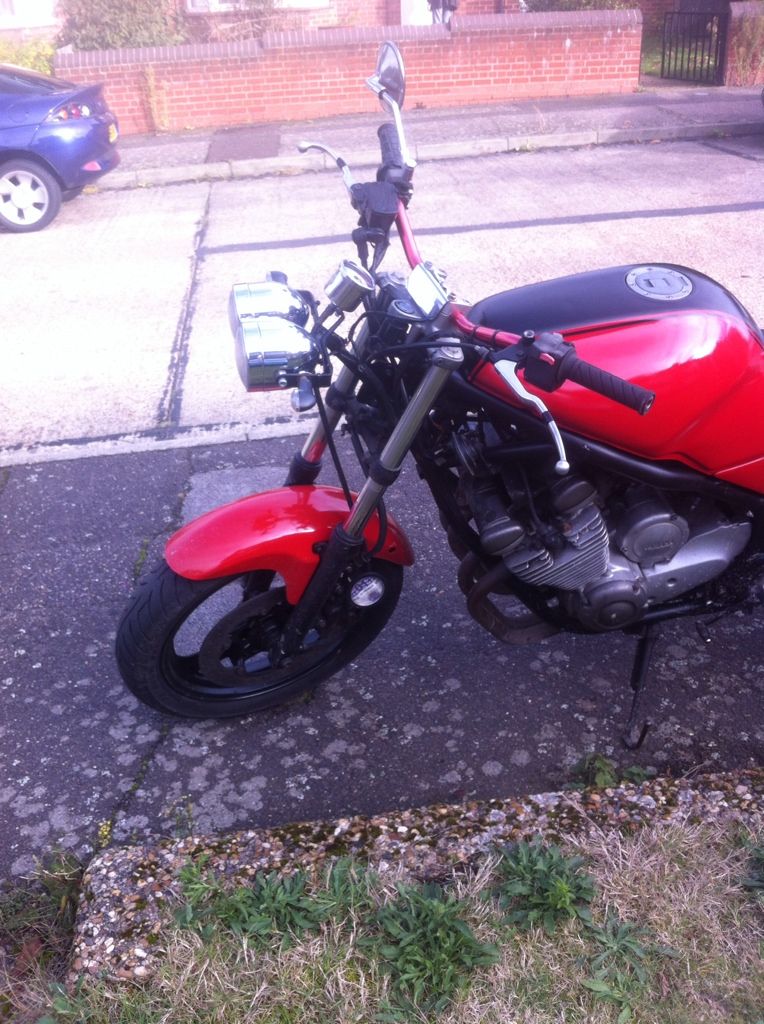 They where on some sort of subframe out in front of the bike and didn't turn with the forks
So just made up some temporary brackets for now.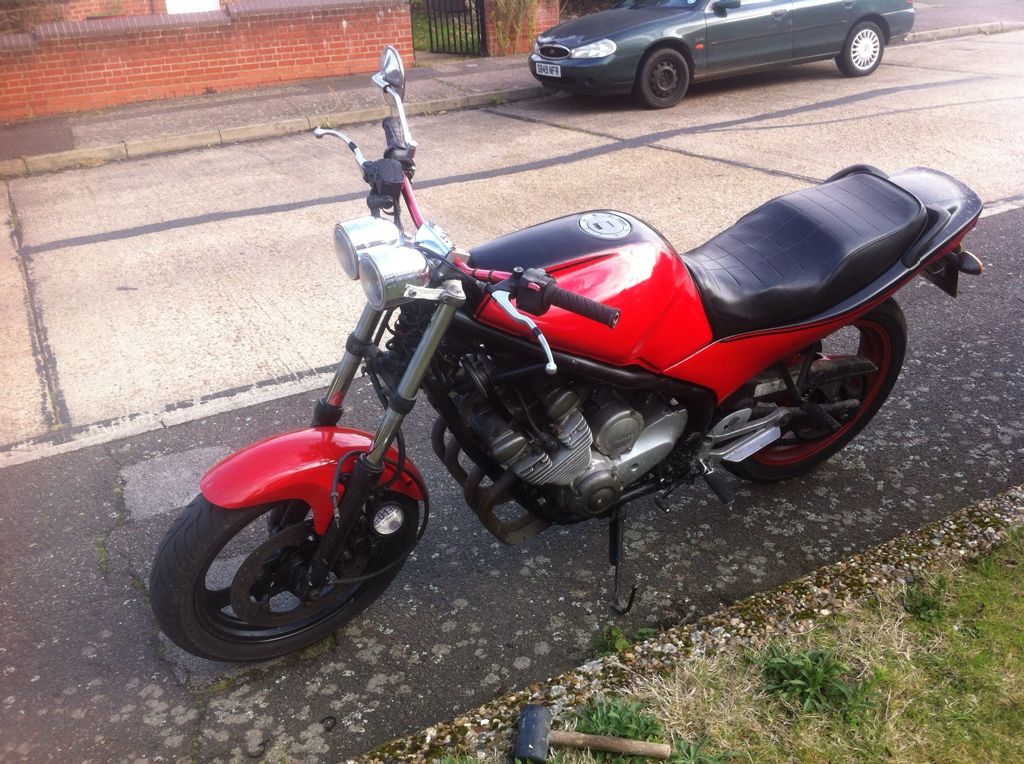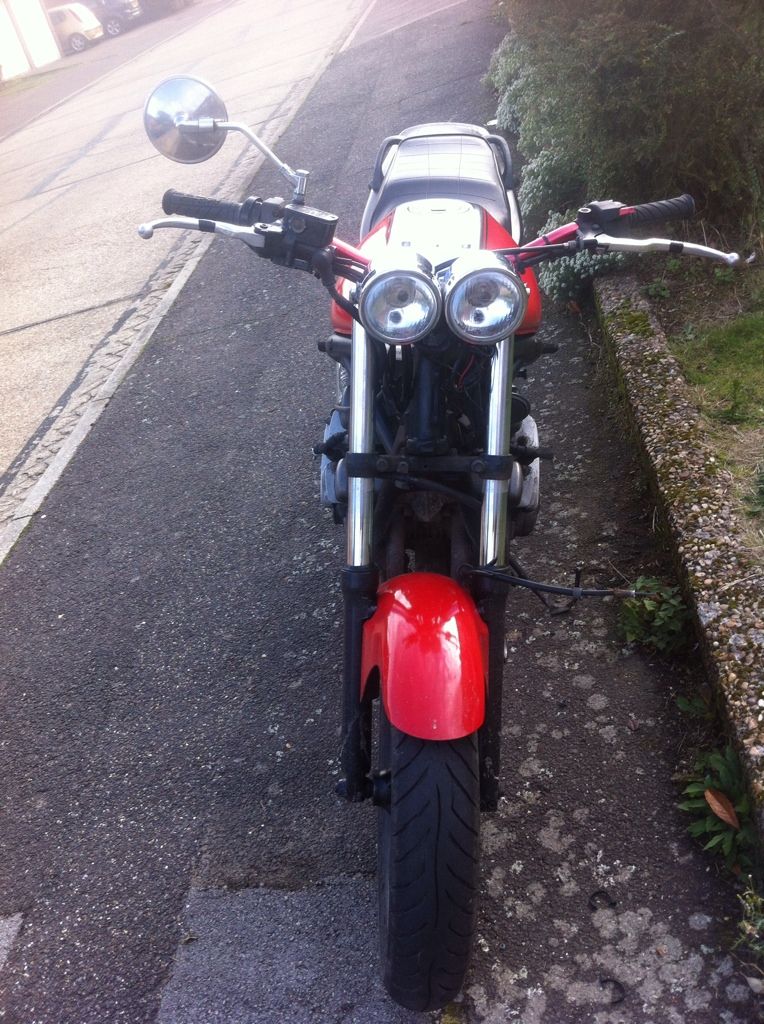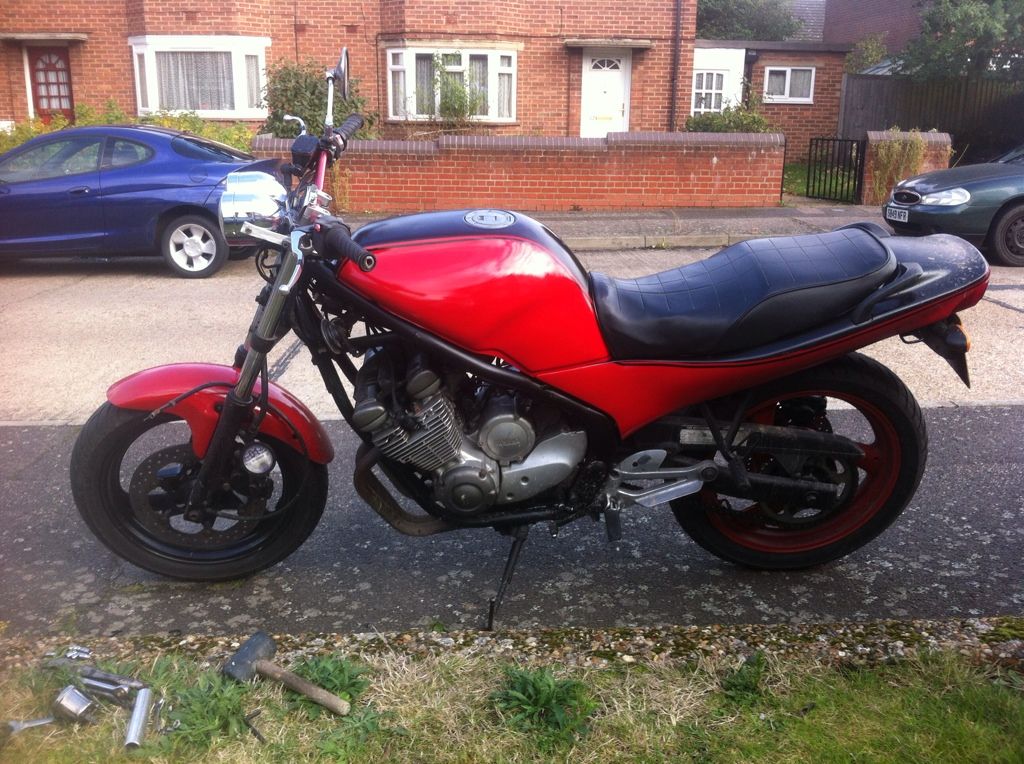 I know there sat high but obviously will sit lower once I get some fork mounts for them.
Didn't like the gaps in the frame that you can see the coils threw.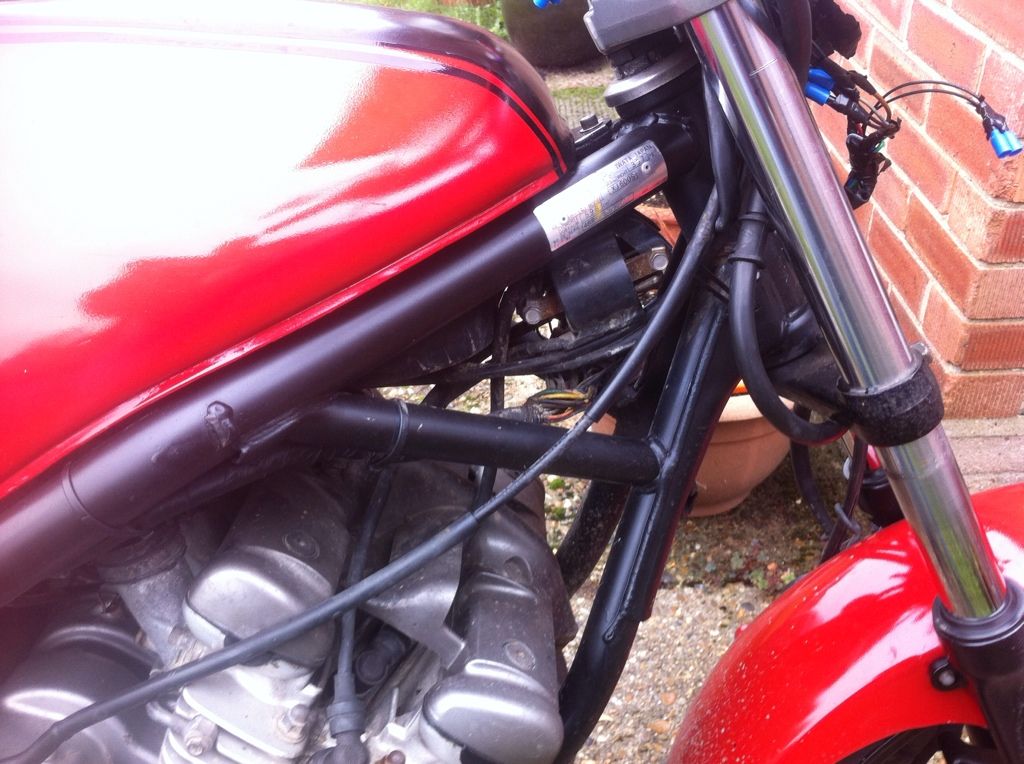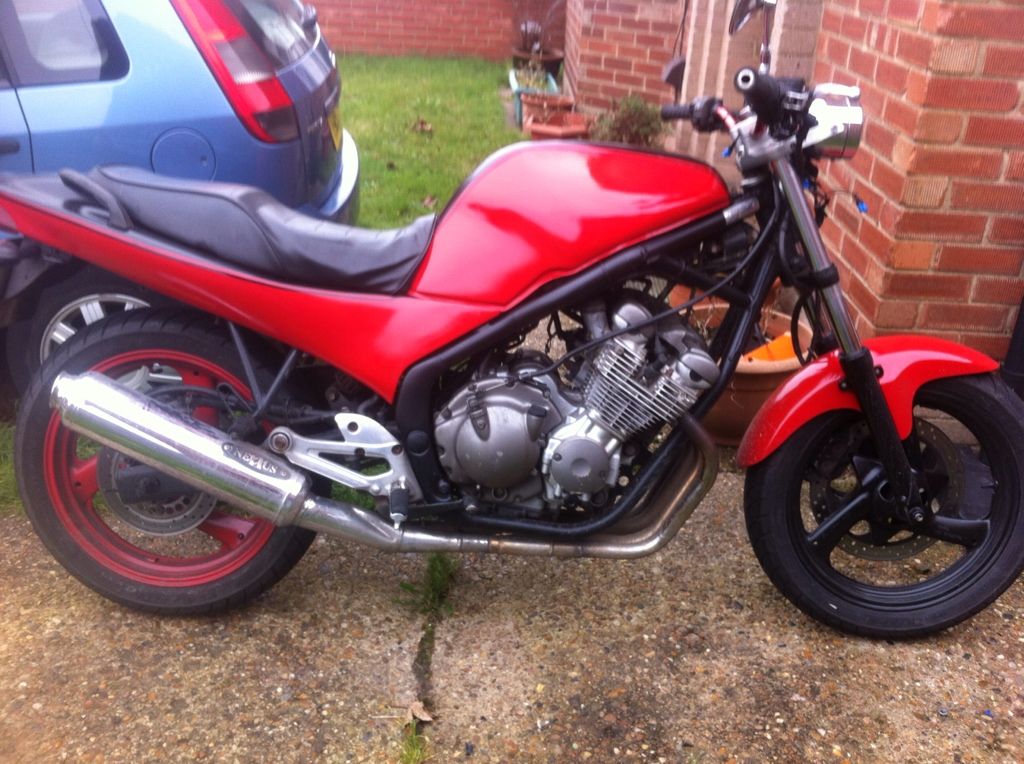 So made up some brackets and fitted some Suzuki Bandit frame infills.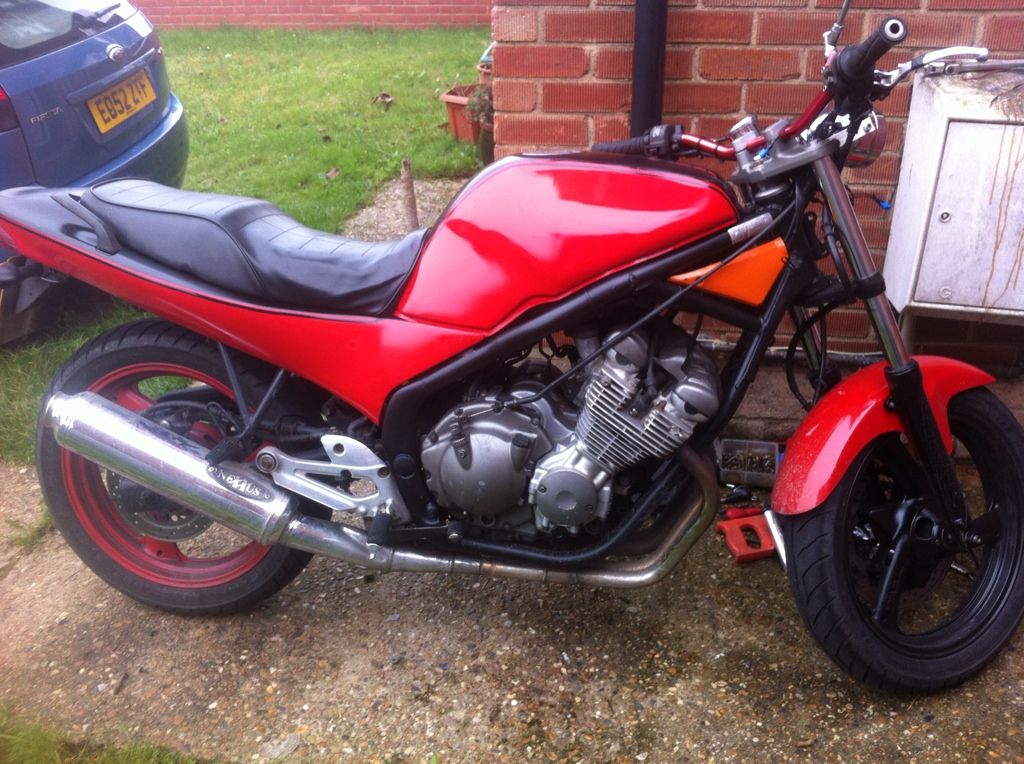 Got the bandit infills sprayed up and fitted and some Yamaha stickers.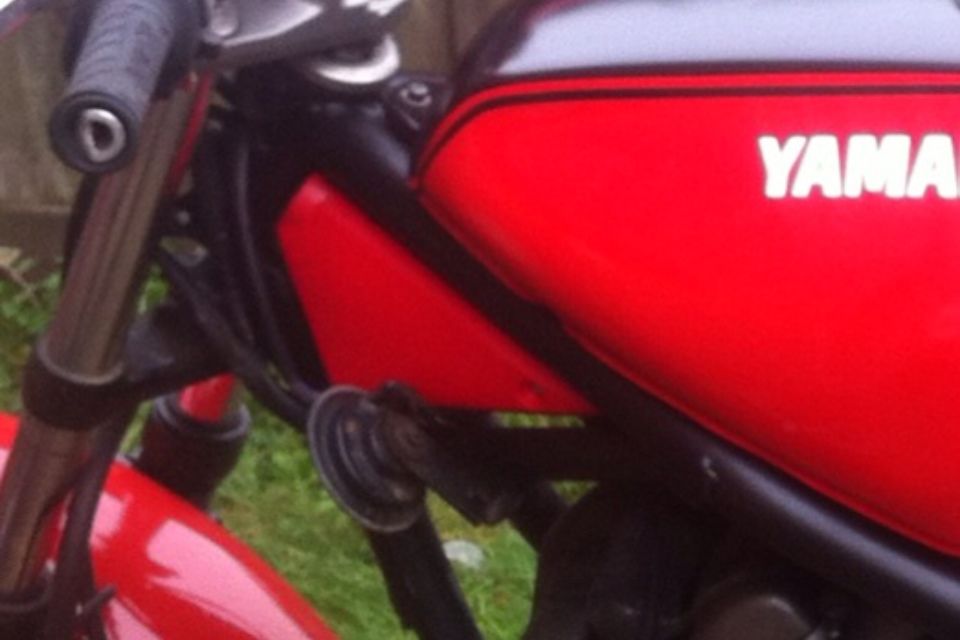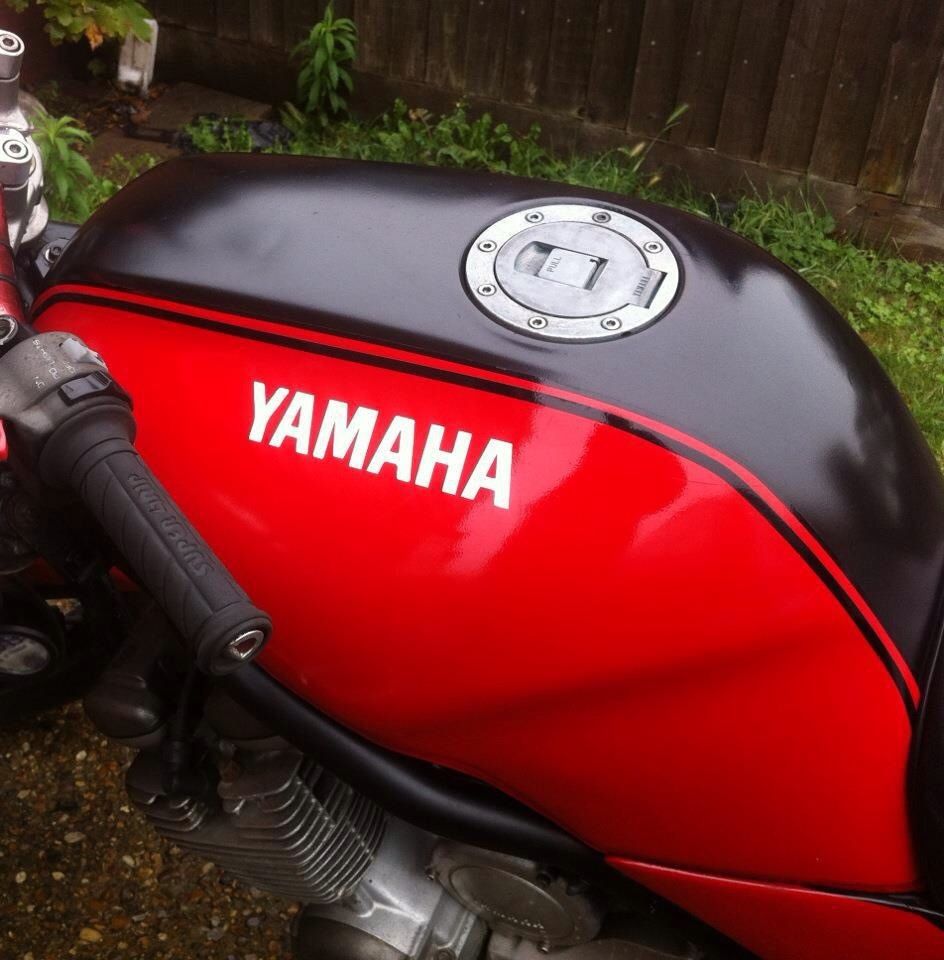 I have orderd some wingmirrors
And a alarm as 1 of my bikes has been nicked at work and 2 have been kicked over at work.
I have used a similar model before.
Ordered some colored bulbs for idiot lights and some wire, shrink wrap and connectors for the loom.
I have received everything to rebuild the part of the loom for headlight, idiot lights, switchgear etc that previous owner fucked up 50% of it and chopped the other 50% off.
Hopefully rewire that all tomorow one I receive the fork mounts for the headlight.
Got the screen today and started mounting it to the dominators.
Was only £11 brand new as was universal so didn't come with any mounting hardware and needed trimming to fit the lights.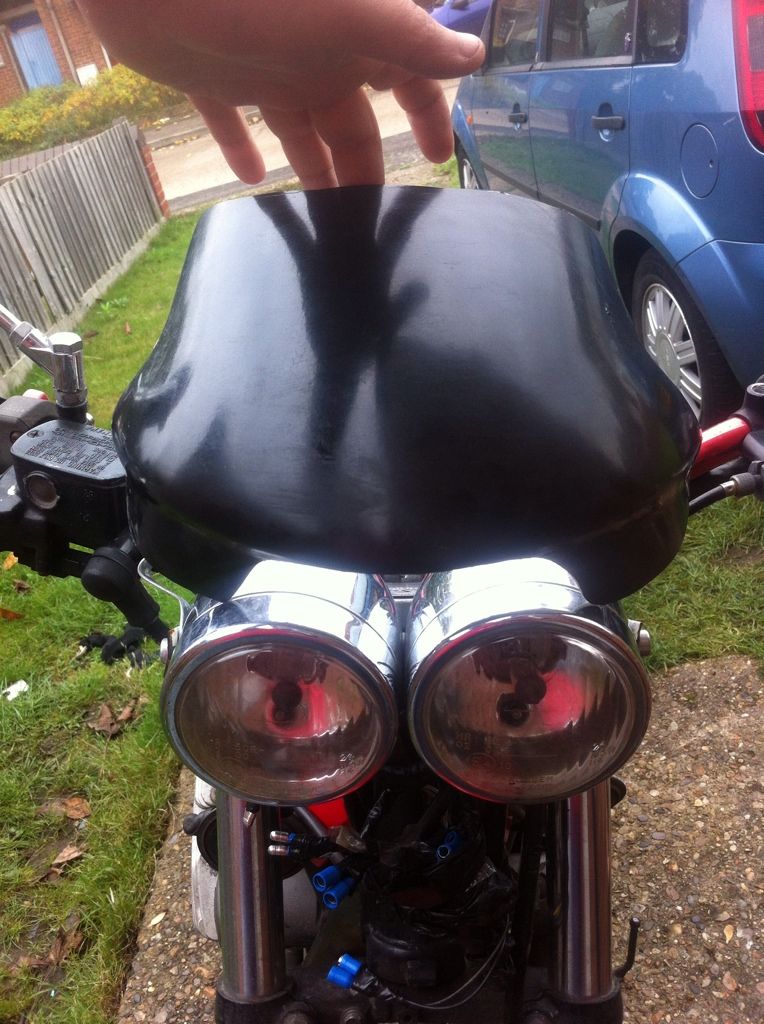 Trimmed to fit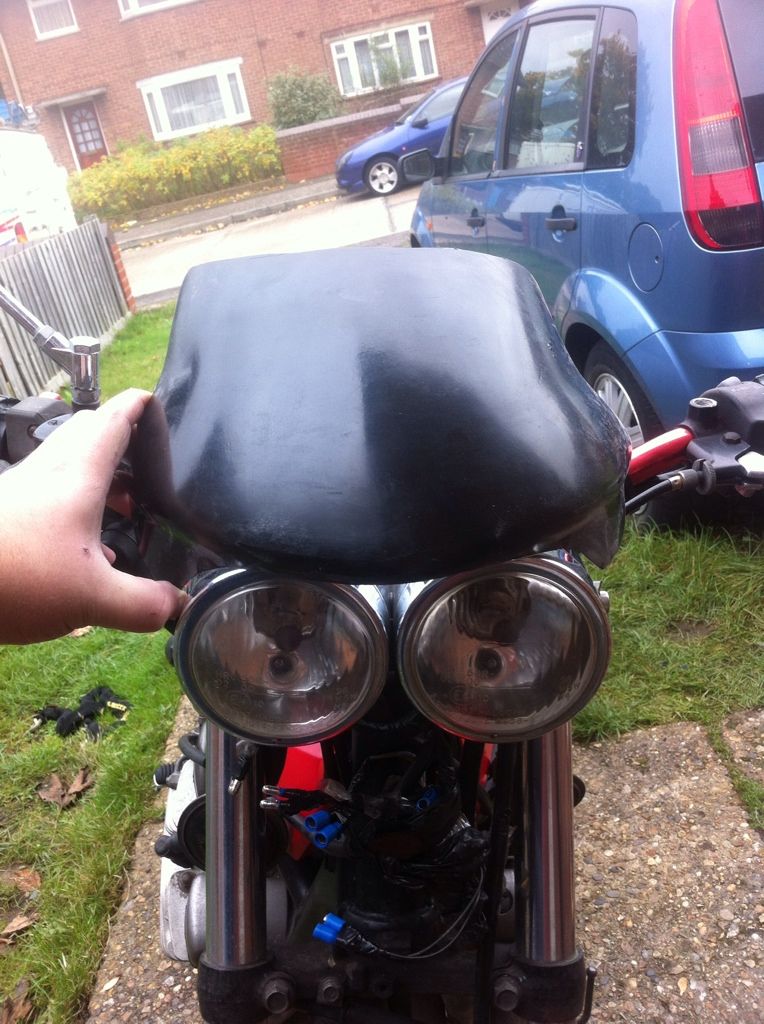 Got the brackets fibre glassed on then bolted up to the bike.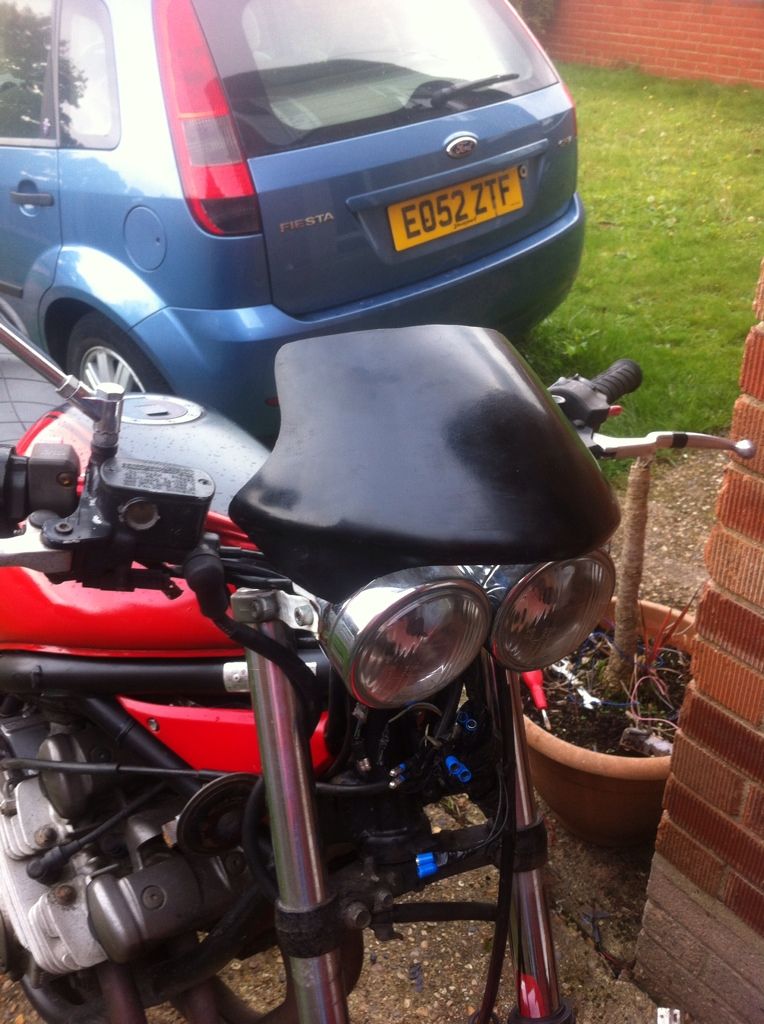 I had to trim just a tiny bit more off from around the lights area then sprayed the brackets black and the screen red : )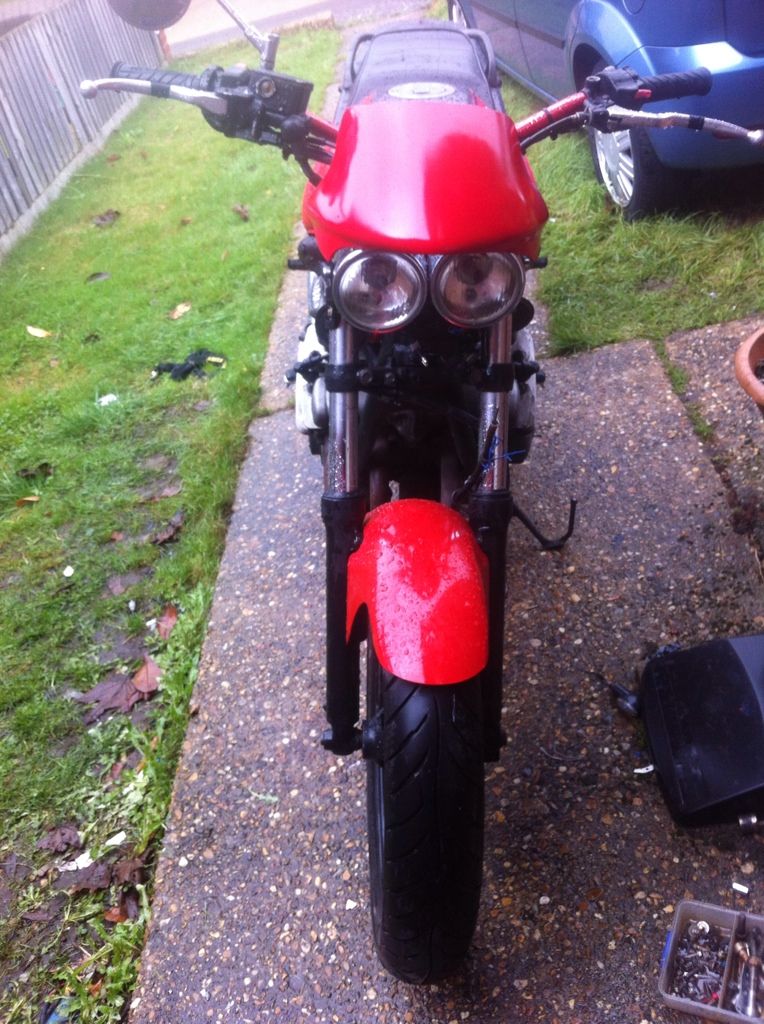 Also got the headlight brackets threw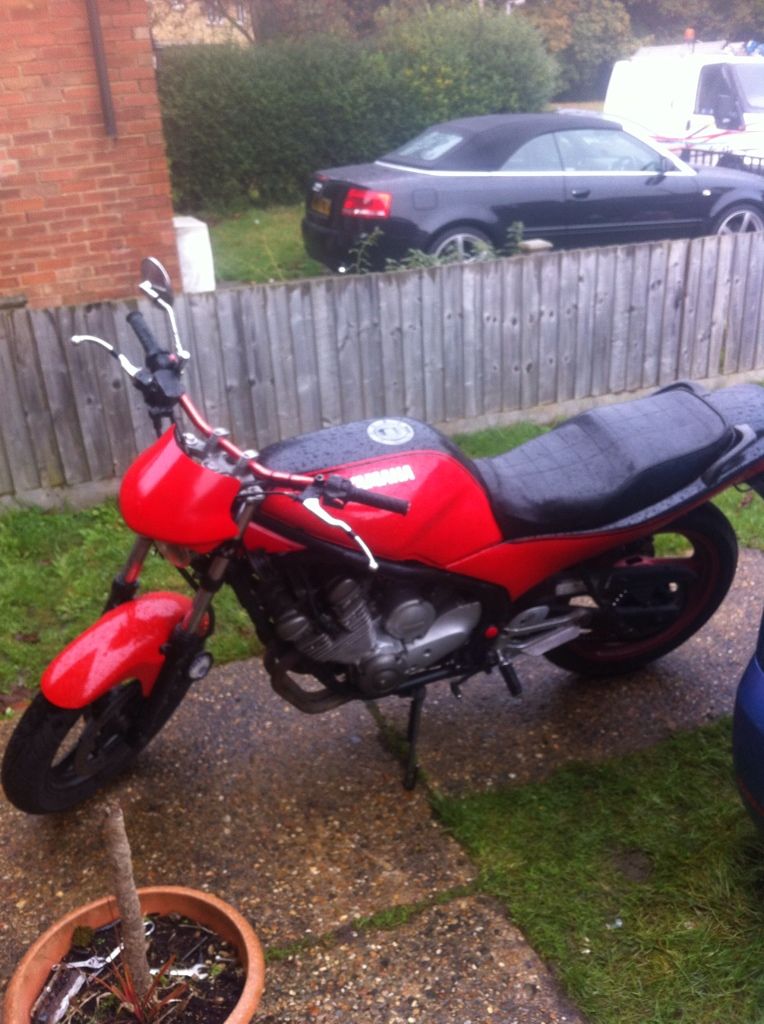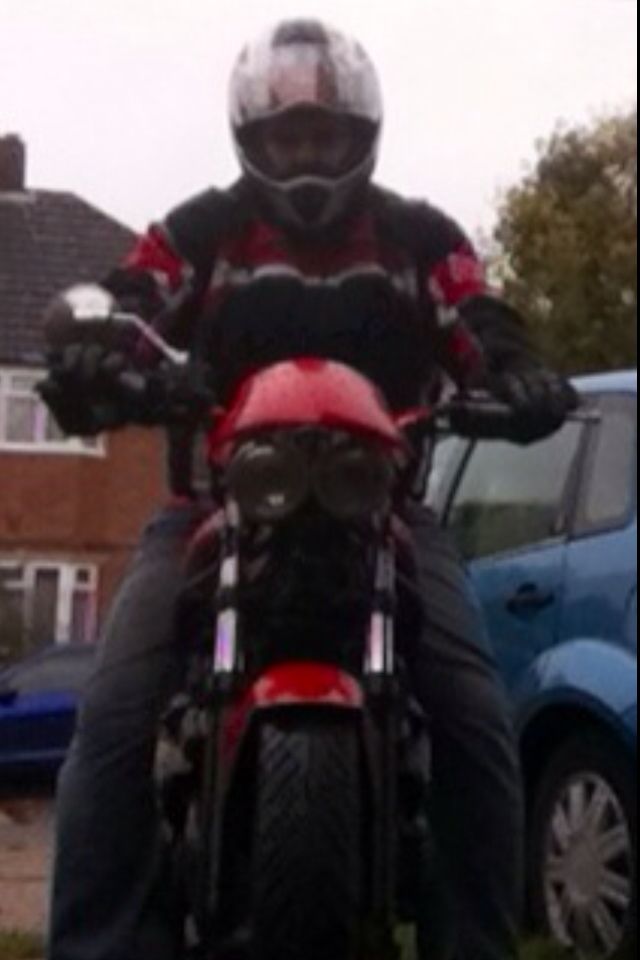 Still waiting for the damn wingmirrors!
My long Nexus can has become my short nexus can until i can afford a whole new system.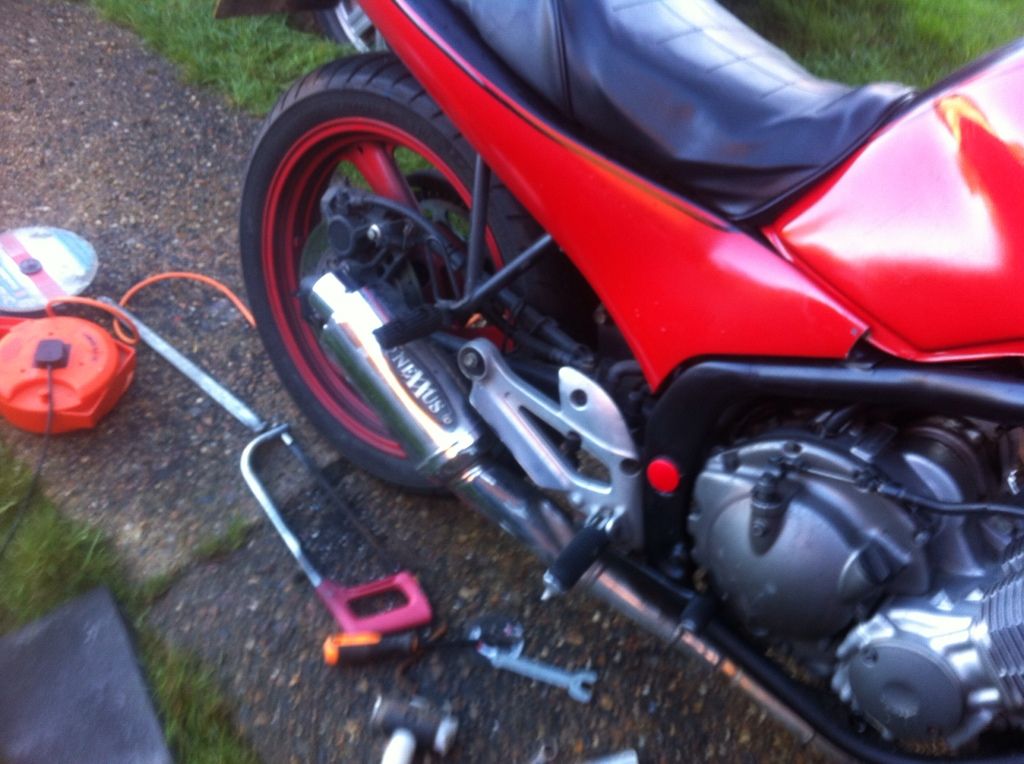 This is just temporary until I can afford the replace the shity nexus headers aswell!
Still need to clean the end of the sleeve up, drill the holes and rivet the end cap on.
http://www.youtube.com/watch?v=pkbdEXJpjKw