(This is my thread from the other forums)
Aug 22, 2011
While trying to diagnose a couple issues on my '92 after the GA to PA trip, I stumbled across this beaute.
1995 XJ600 Seca II, 2,300 original miles, all complete! It's been sitting since 1998 and needs quite a bit of work as you can imagine, but I've got a good head start. At this point it needs:
Fork seals
Clutch cable
Carbs rebuilt (in progress)
Tires
Chain
Oil + filter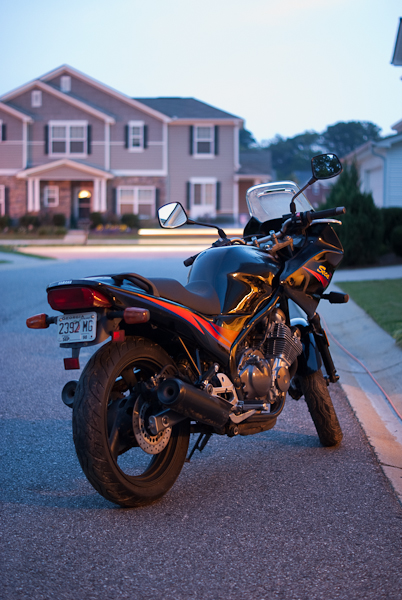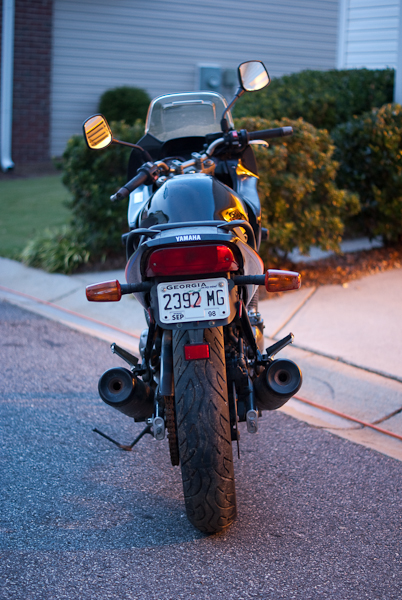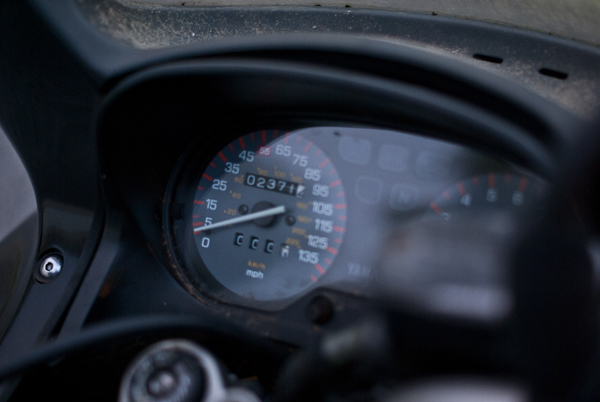 This fairing was a little more intensive to get off than the '92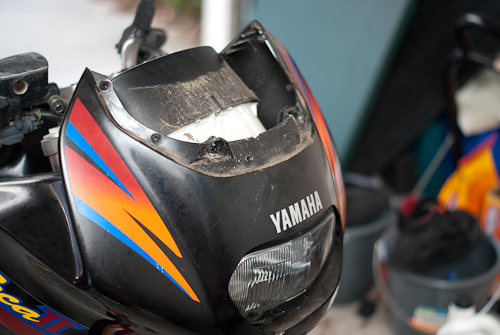 Little windscreens...hmm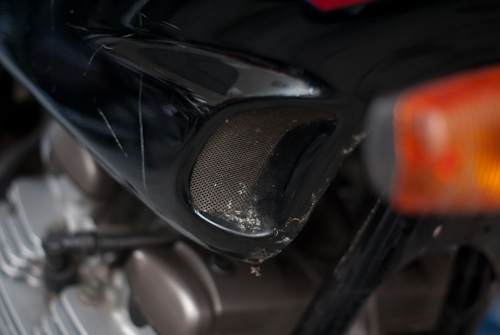 Front fairing has a clean break. Perfectly fixable.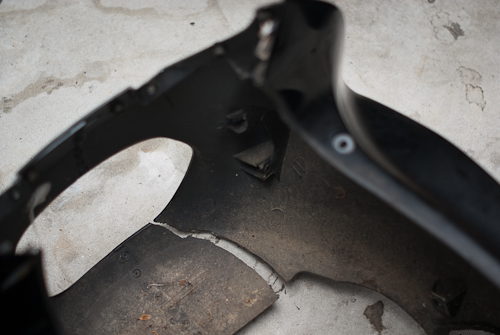 The ignition switch still had that factory peely film. Nice!
Nastiness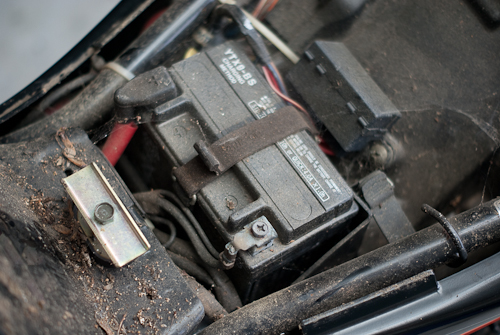 Yikes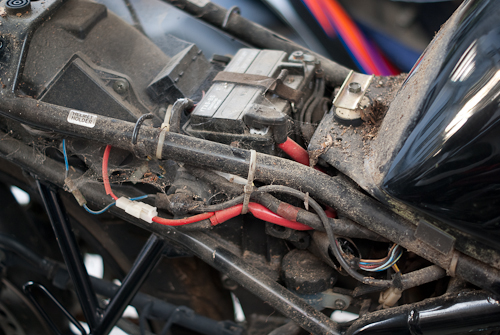 There's probably some foul beast in there waiting to attack my hand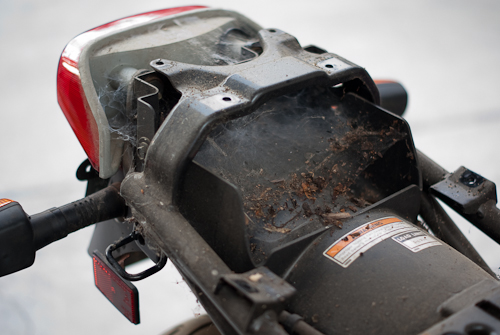 Gotta go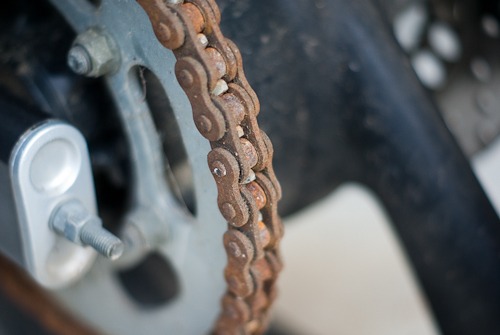 Dirrrrttyy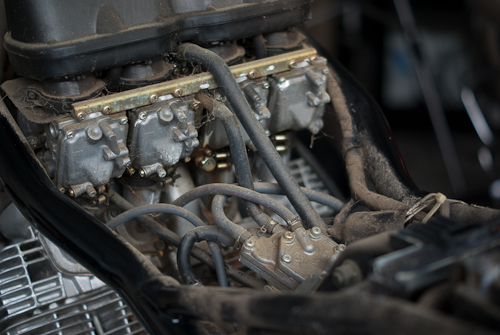 This one should be salvageable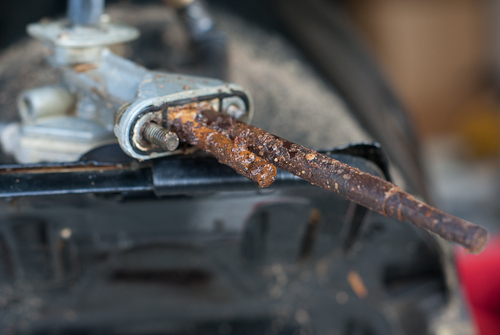 What came out of the tank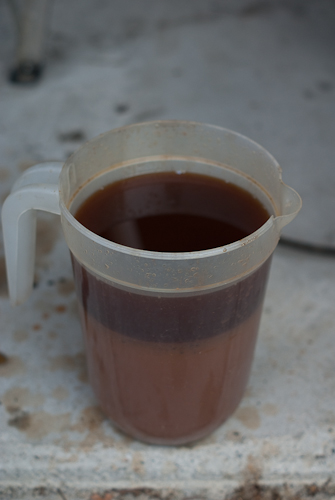 It's in decent condition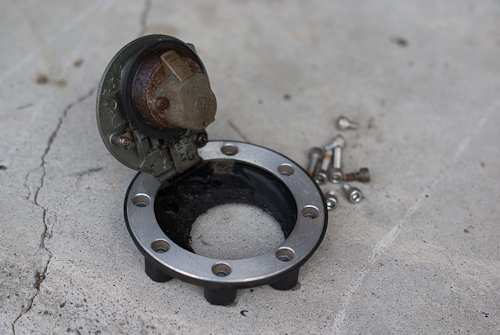 The whole inside looks like that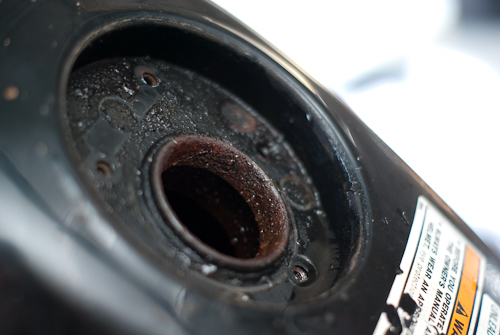 Had to grind off a link because I don't have the luxury of a chain breaker yet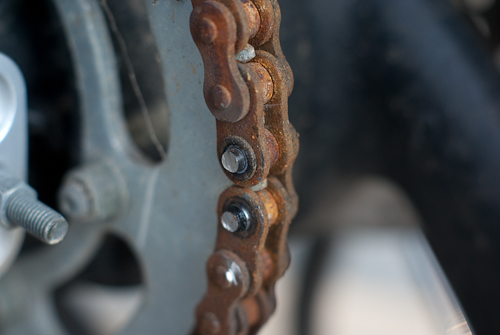 Before some washing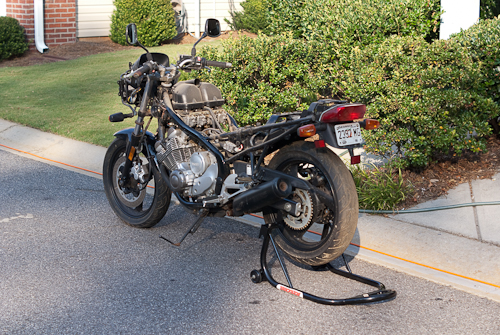 After some low-pressure washing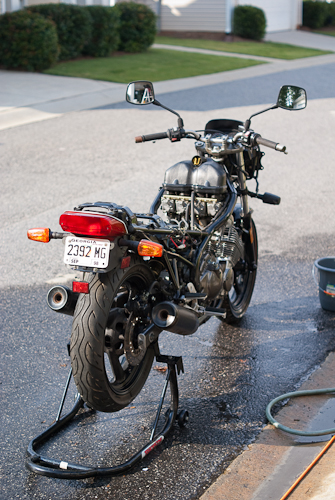 Better, better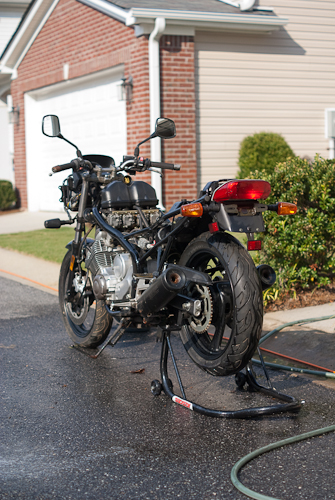 The foam on the bottom was crumbling, but the actual filter looked brand new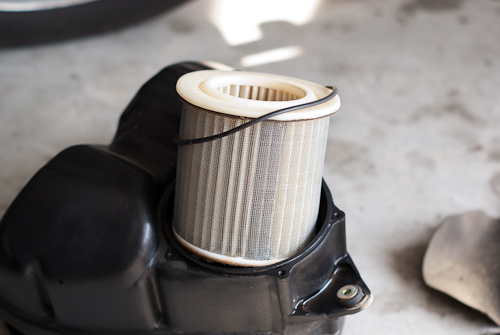 Now for the carbs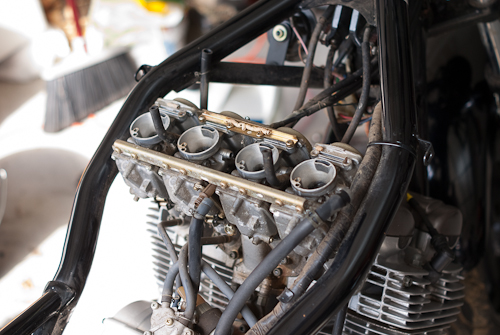 Back, foul beast!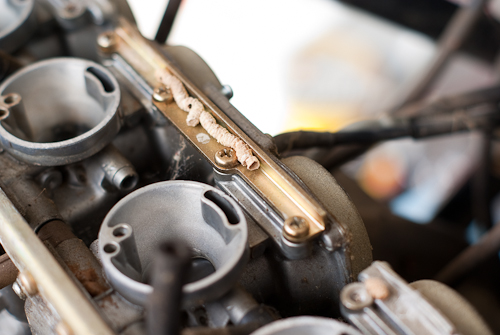 The throttle cables moved, so it was the carbs that were pretty gummed up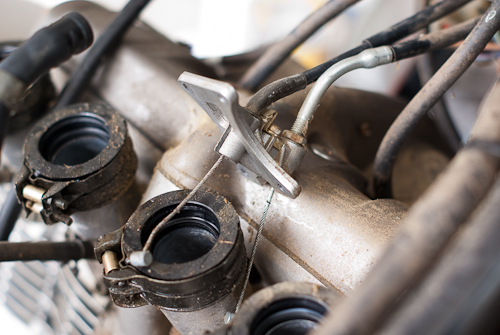 The clutch moved, but the cable was stuck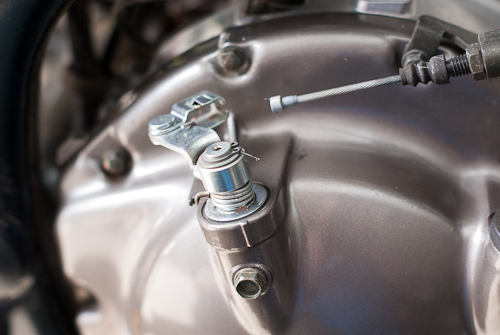 Gonna needs new booties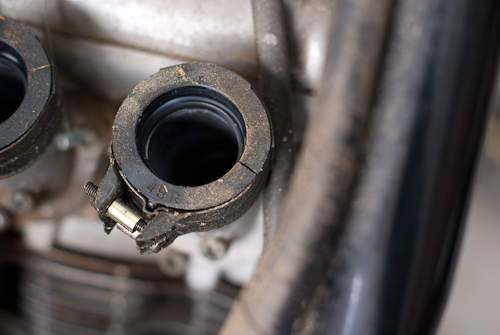 Since the clutch cable was frozen, I had to remove the handle to get the cable out of there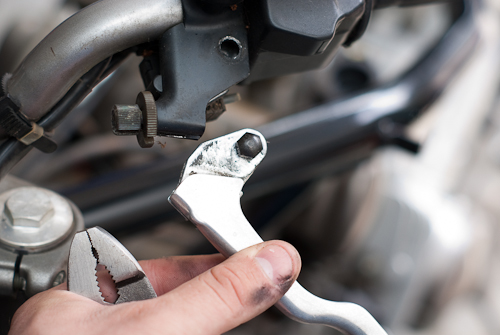 Ok, carb time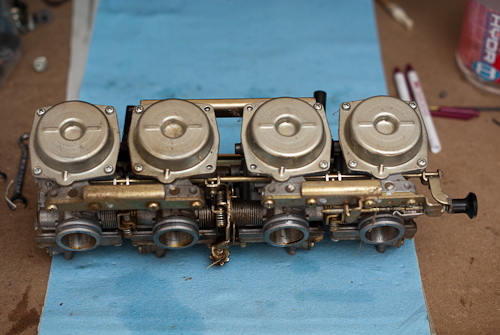 Not bad, not bad!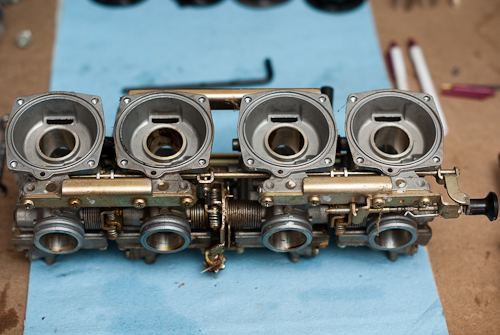 Pretty nasty, but workable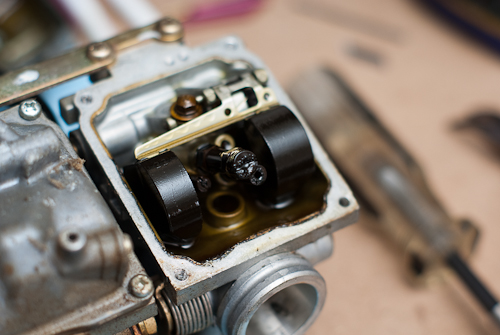 And as you may have predicted, I broke a float tower. Clean break though so it should be repairable.