Here*s my bike, back again, earlier topic has left builing some point.
Here is what bike looked some point, same colour. Not pictures bike. Bike has arrived in Finland 2006 Tax-free, Germany or some other popular place where bikes and cars come in to Finland, cheaper & low mileages for example reasons.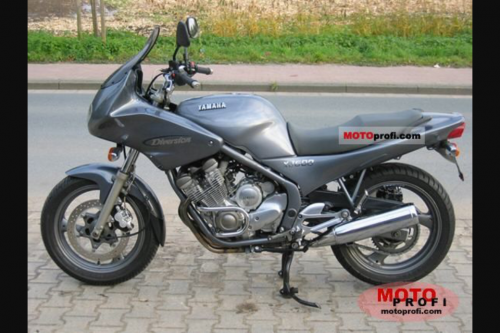 Last December i got the bike and someone has started to build it, some changes. I Taked apart bike and sanded paint away etc.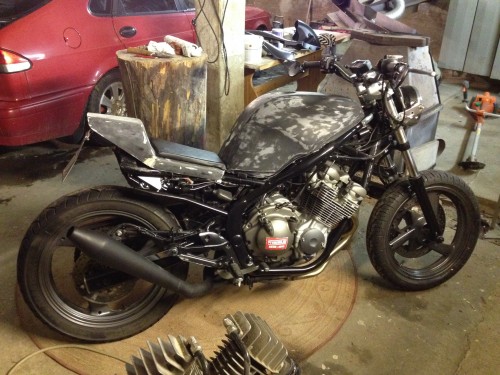 Parts fixed, tail piece reinforced and lifted up 35mm and other things, painted and back in place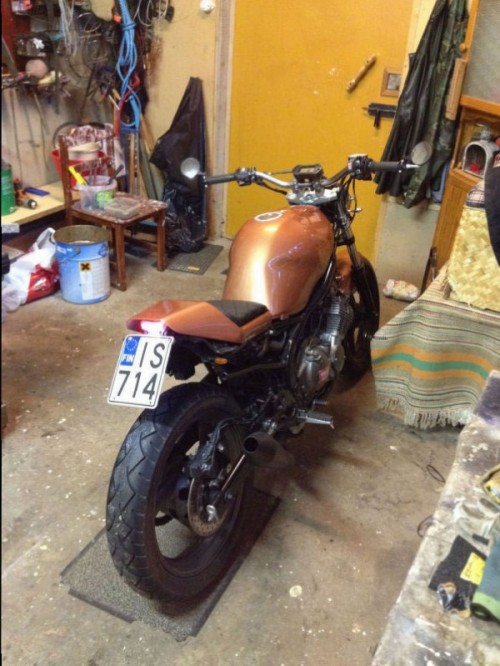 Under the tail section was horrible looking, frame pipe cutted and all original stuff was there.. so.. something needed to do.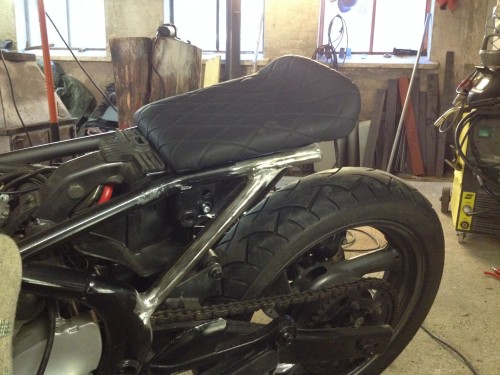 Rust protection paint and after that sanding colour.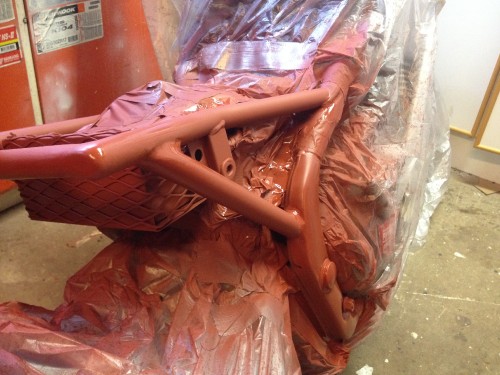 Original side pieces cutted and molded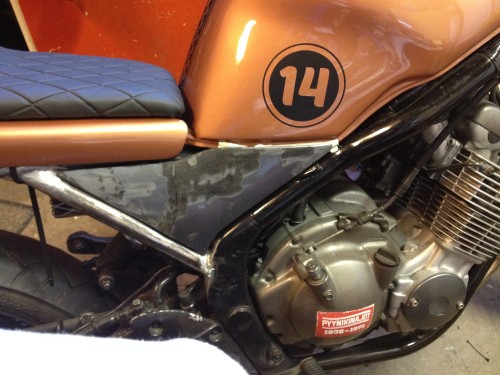 Reinforced with glassfiber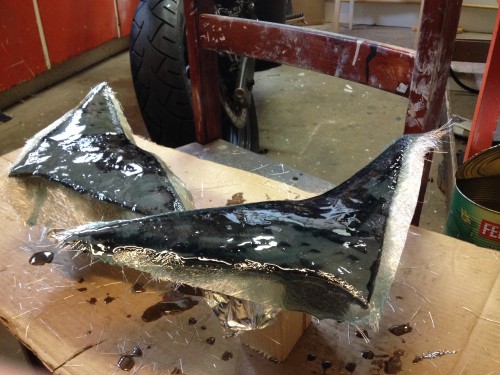 And parts look like this when ready now.. paint brushed smoked edges, Few layers of laquer, hydrophobic film and paint under. Bolted in original places in frame.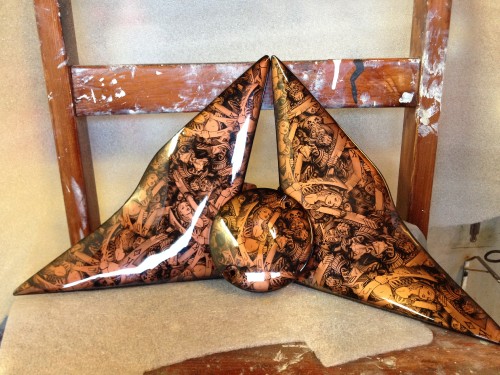 And almoust ready, after these pics i changed the rear blinkers what match better in rear light.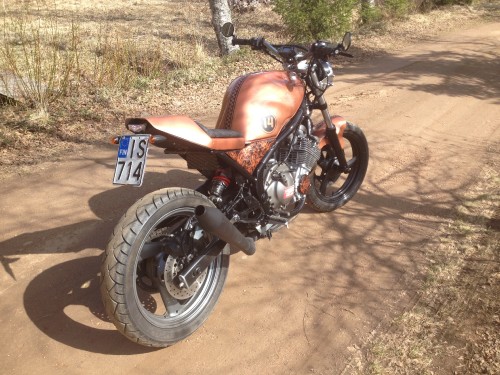 Other info and mods
- 55000km
- Kawasaki Ninja 650 -13 amoust new rear shock
- Grips & levers
- Timeless Bar & Risers
- New fuel cap & ignition switch
- Mirrors
- Koso gauge
- 4-2-1 exhaust
- DIY seat
- DIY side panels
- All blinkers & relay & rear light
- Stickers
- Frame modded and painted (next winter if i own the bike, powder coating), modded electrics and battery box.
At this point, i`m very satisfied the look of the bike, made myself and no one else :lolno:
https://www.youtube.com/watch?v=o9dnHOa ... e=youtu.be