I've designed a few headlamp brackets to aid in naked headlamp conversions: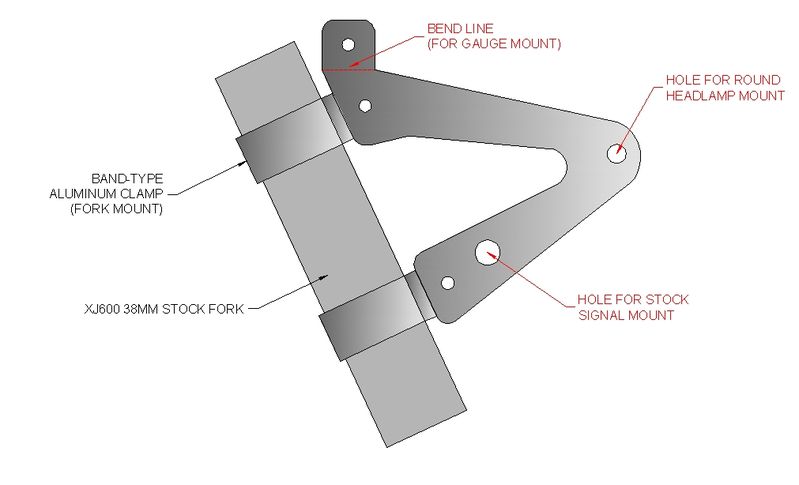 This bracket would be cut from 1/8" 6061 aluminum and would attach to the fork uppers using a pair of fabricated clamps. The gauge-mount tab would be bent downward to provide a point for attaching gauges.
The key benefit to the bracket is that it would provide a place for attaching gauges, would support a side-mount headlamp and would also hold the stock turn signals.
Question is, if you were in the market for a headlamp bracket for a naked conversion, would you consider buying this one?