I thought I'd post up all this stuff from my old thread on the seca2forums.
This upgrade was made because my stock undertail had a huge hole in it from the PO having a tire that was too big on the back on top of the fact that he was riding 2 up with the rear shock on the lowest setting.
The undertail came from a 2001 Yamaha R6.
Preparing for '01 R6 undertail mod. Didn't have a dremel tool so I used a tiny pair of garden shears to cut out my undertail.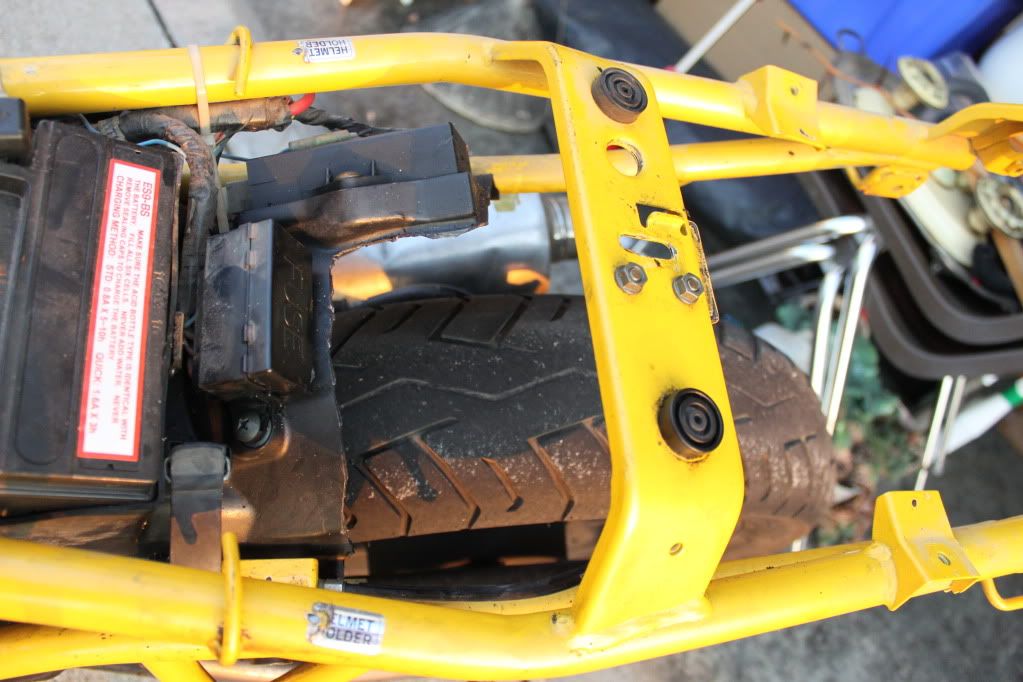 I actually ended up cutting a bit more than this, but didn't take another pic before installing. I'll be removing it again for painting and will post a new pic.
Ziptied on using the screw holes already on the R6 tail.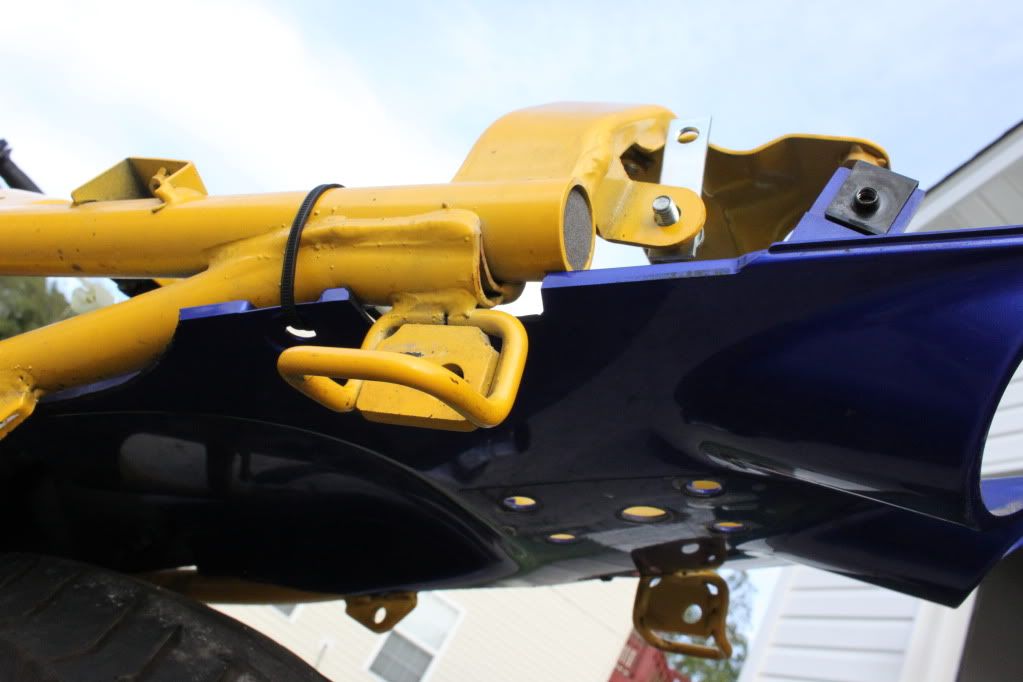 Right side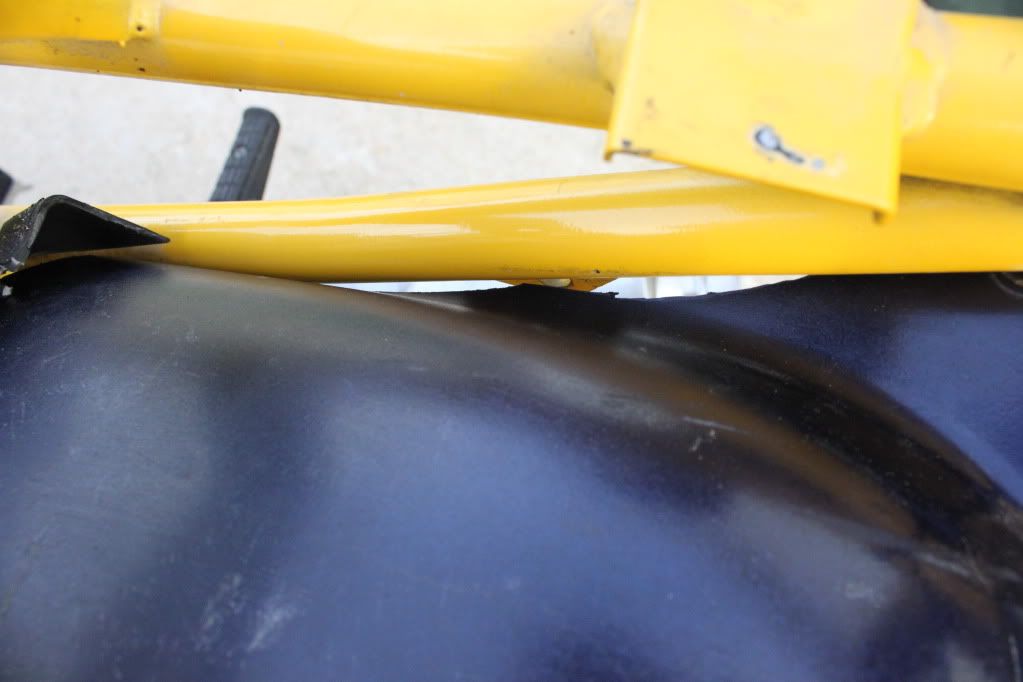 Left side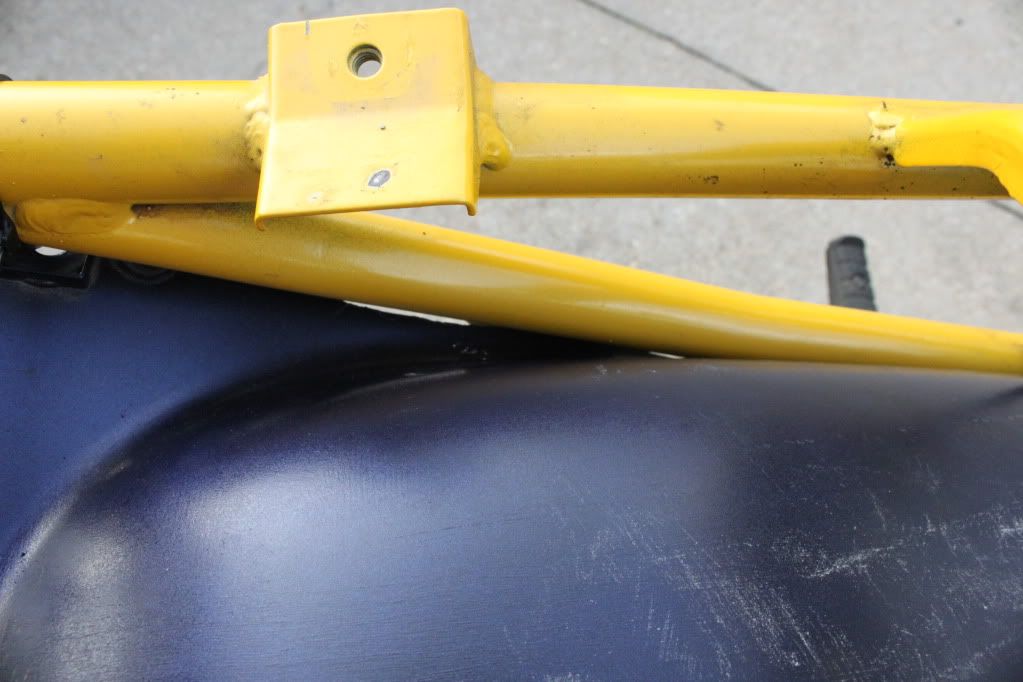 Straight underneath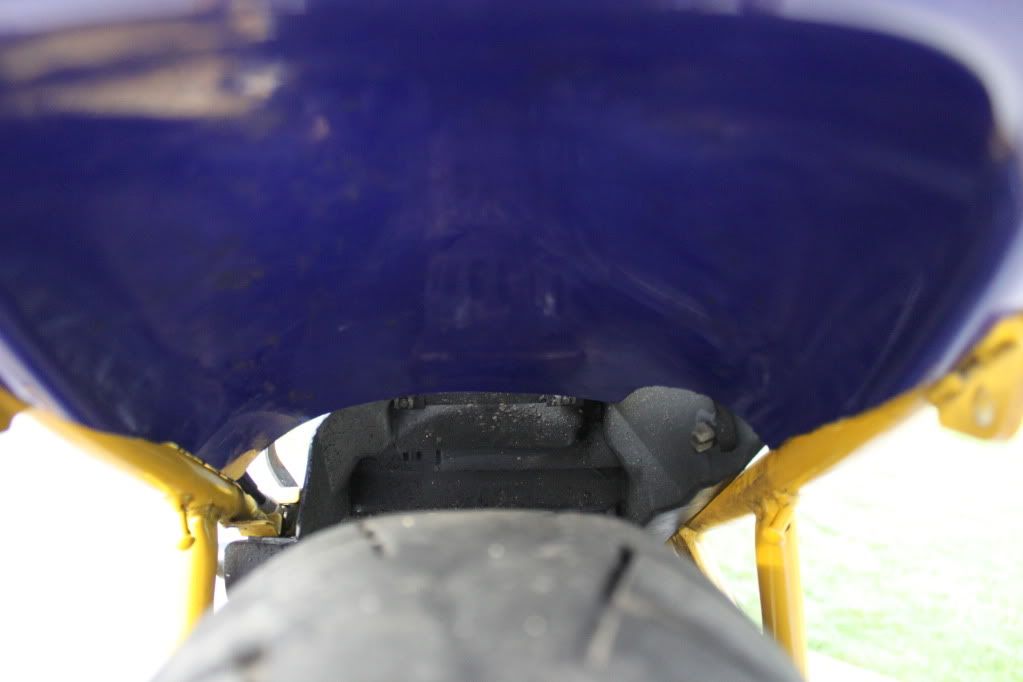 Back by the battery box. Thinking of putting holes in the undertail and batt. box and zip tying them together as well. It will lift the under tail up a bit more to insure clearance of the wheel.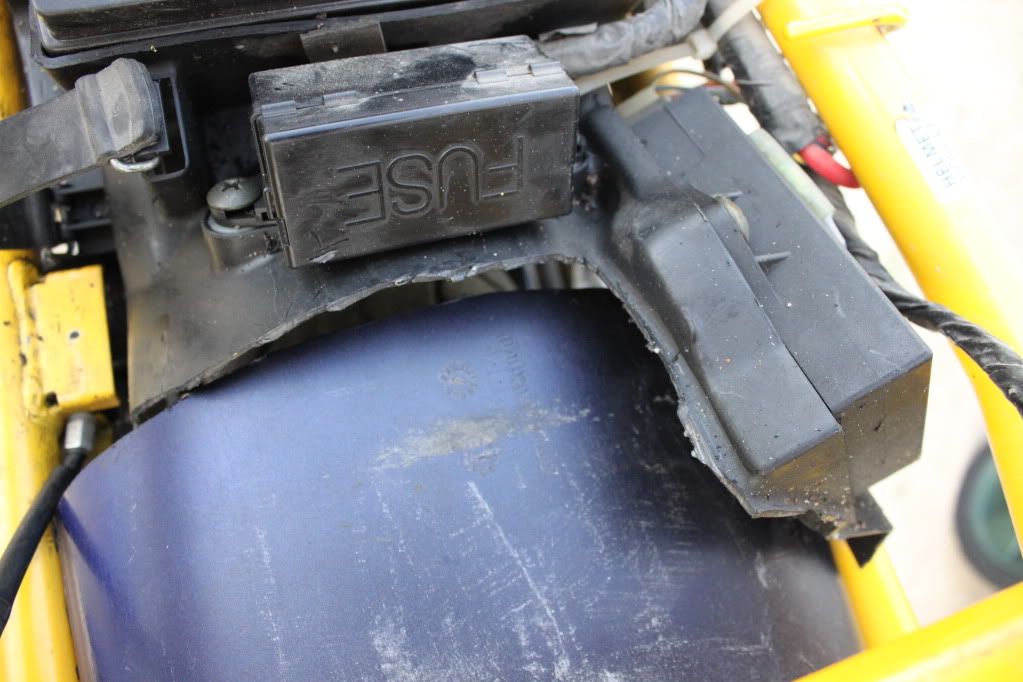 From under neath with the side fairings on. Right side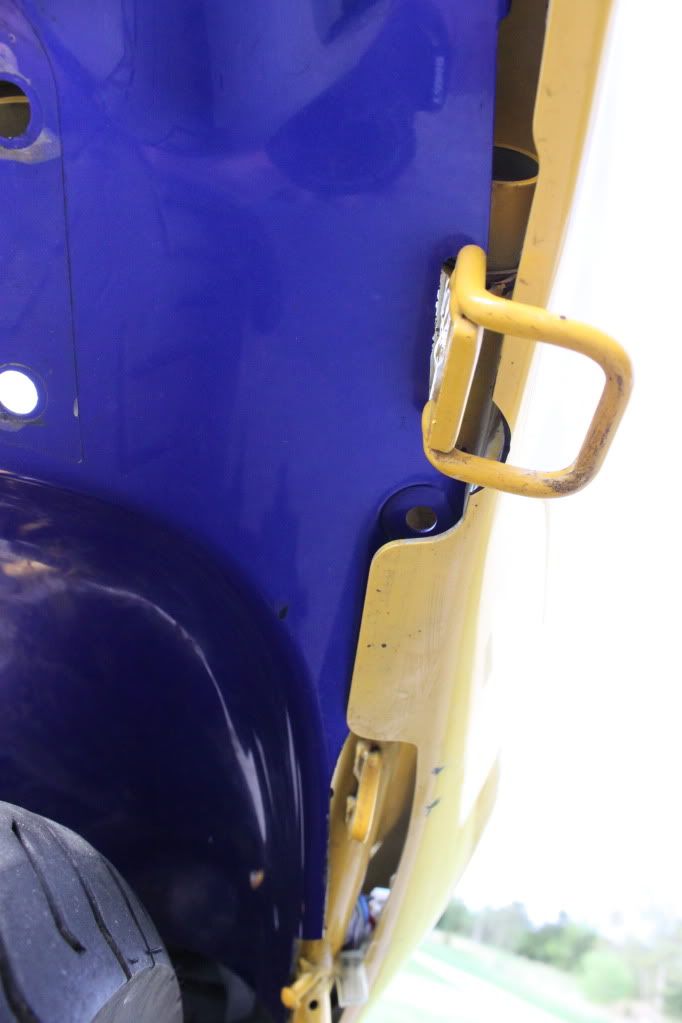 And left side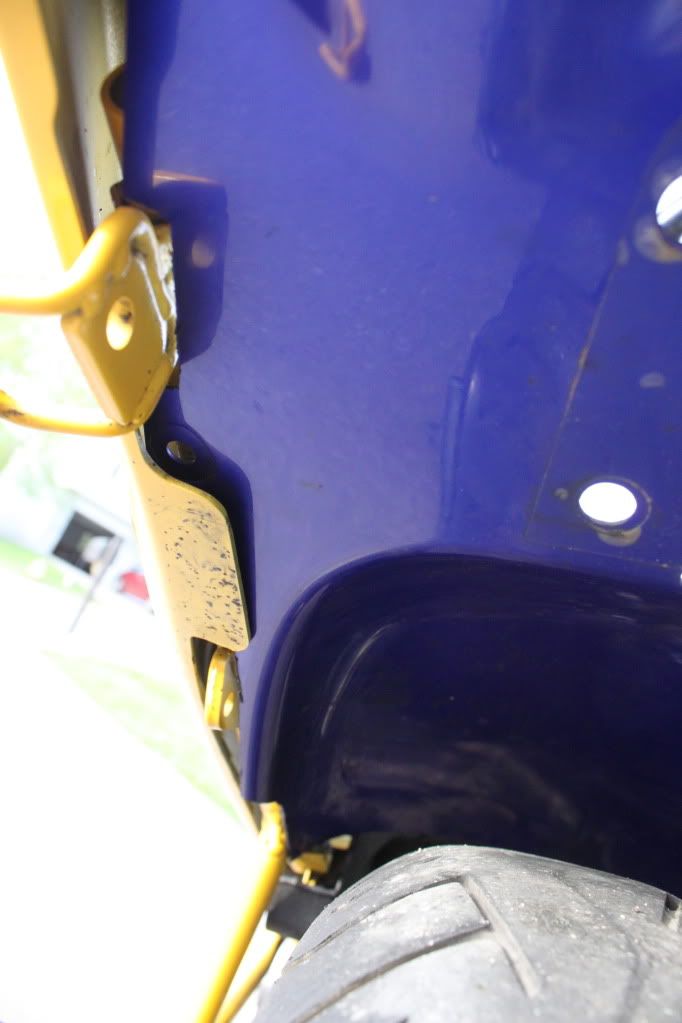 The way I have it setup there is a bit of a gap, but it was easily removed after bolting the undertail up to the original undertail bolts....and some more zipties which I'll show more of later, but here is the gap.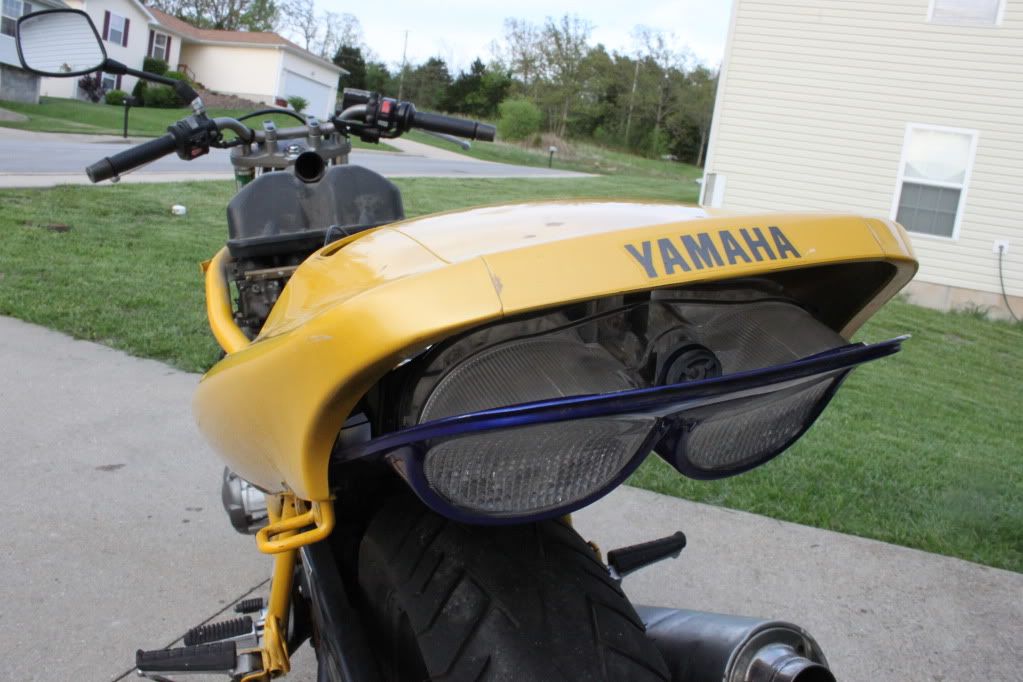 And here I'm just helping remove the gap with my hand showing the placement once properly mounted.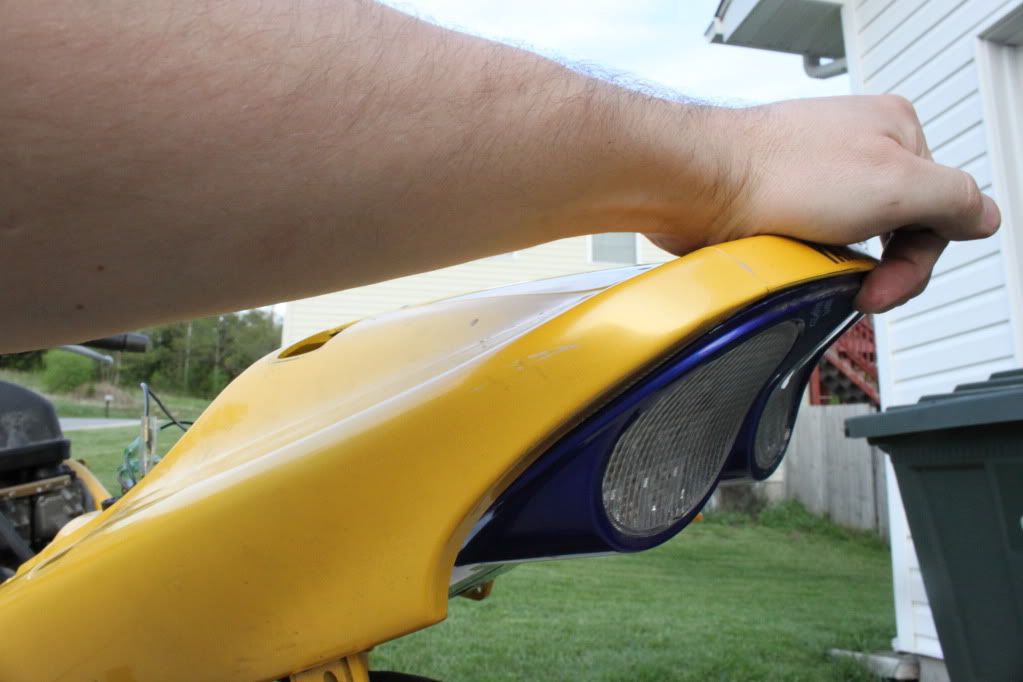 And here was a mock up before I made some changes that threw everything off and gave me the gap.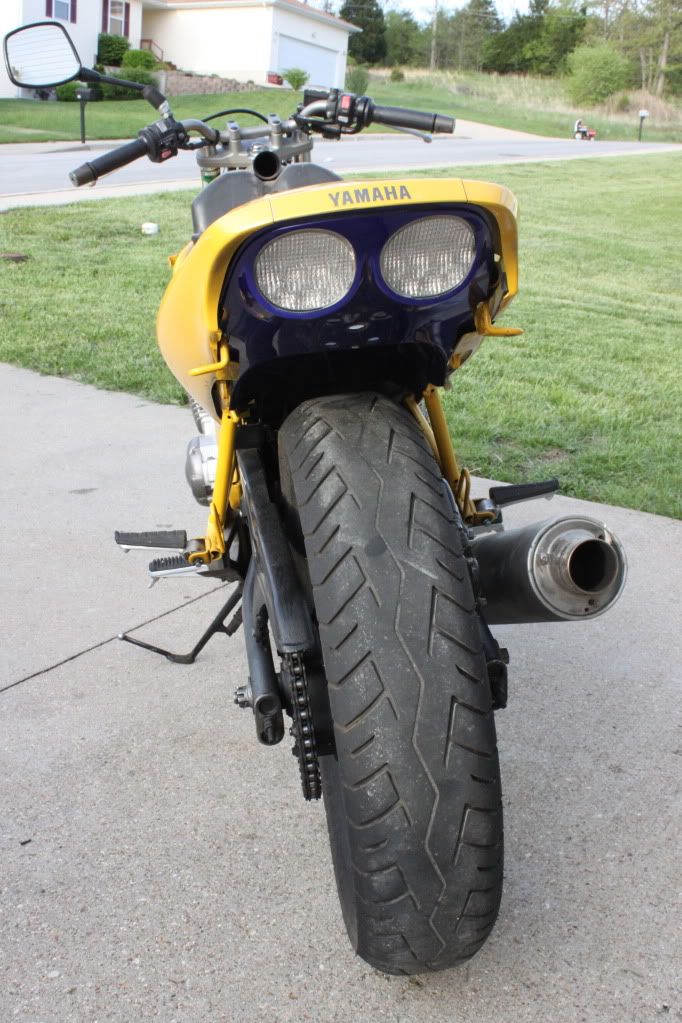 So here was my finished mock up.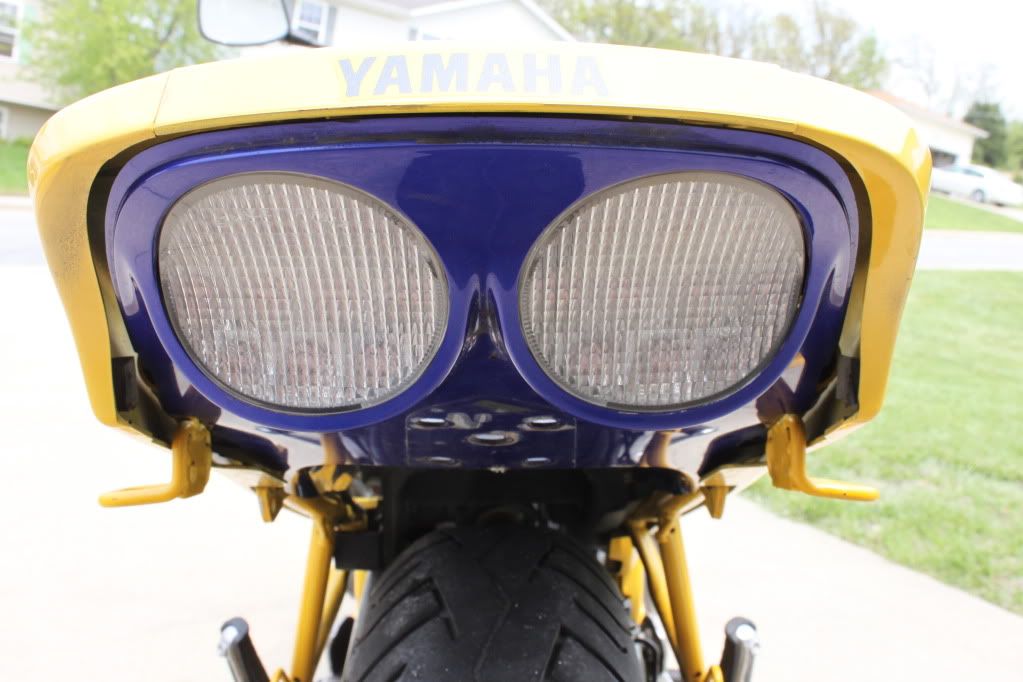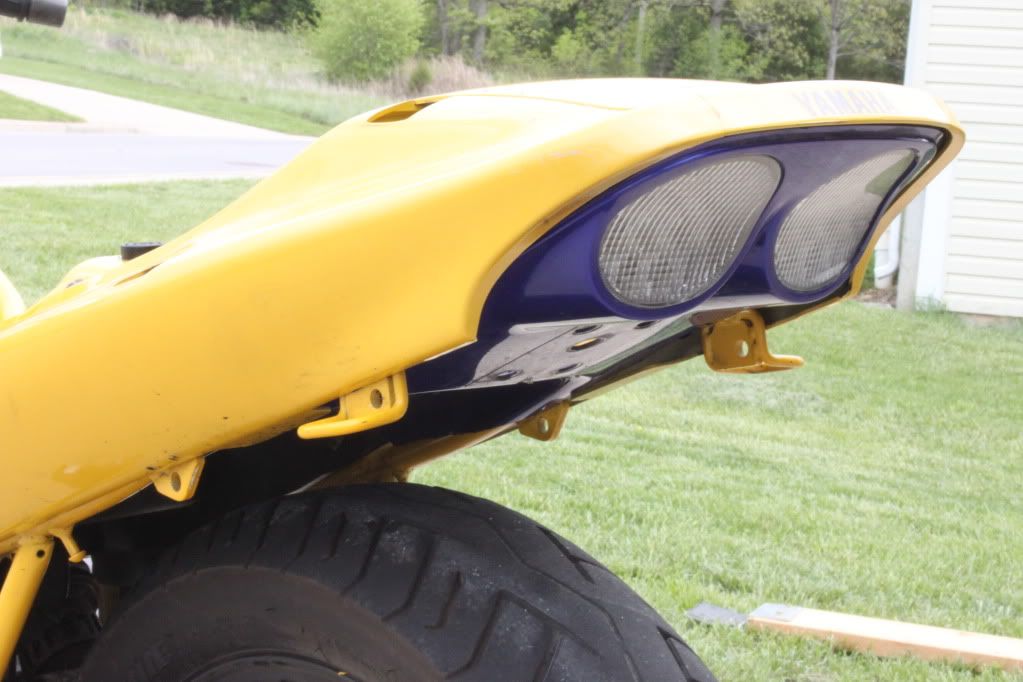 Here are my cut up license plate brackets!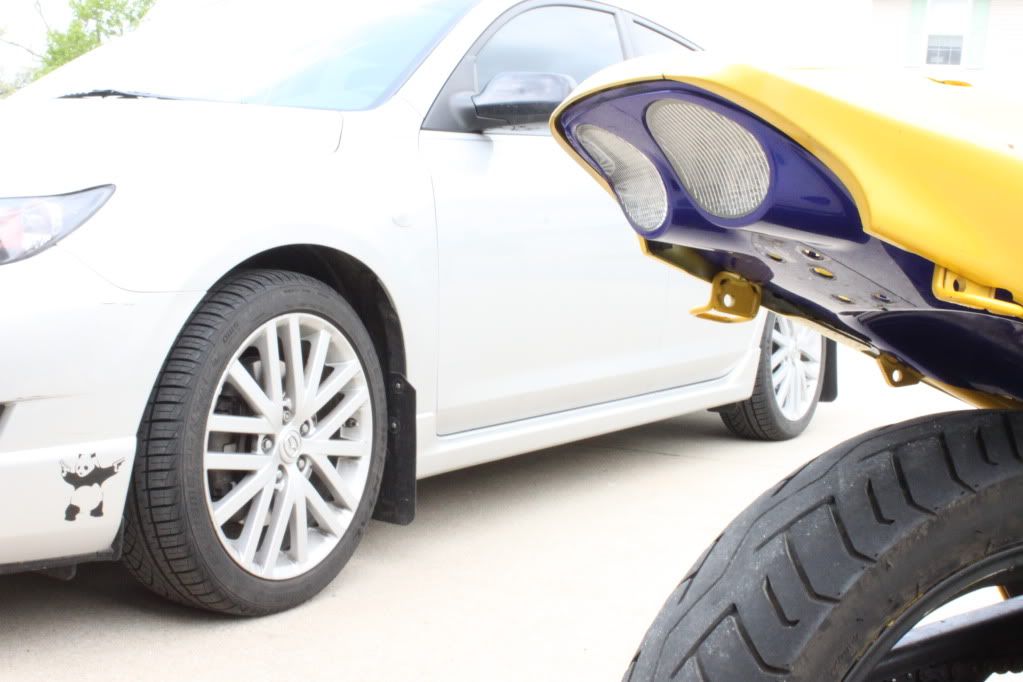 I love zipties!!! Small one looped around the back of the taillight and then two big ones connected looped around the small one and the subframe.
More zipties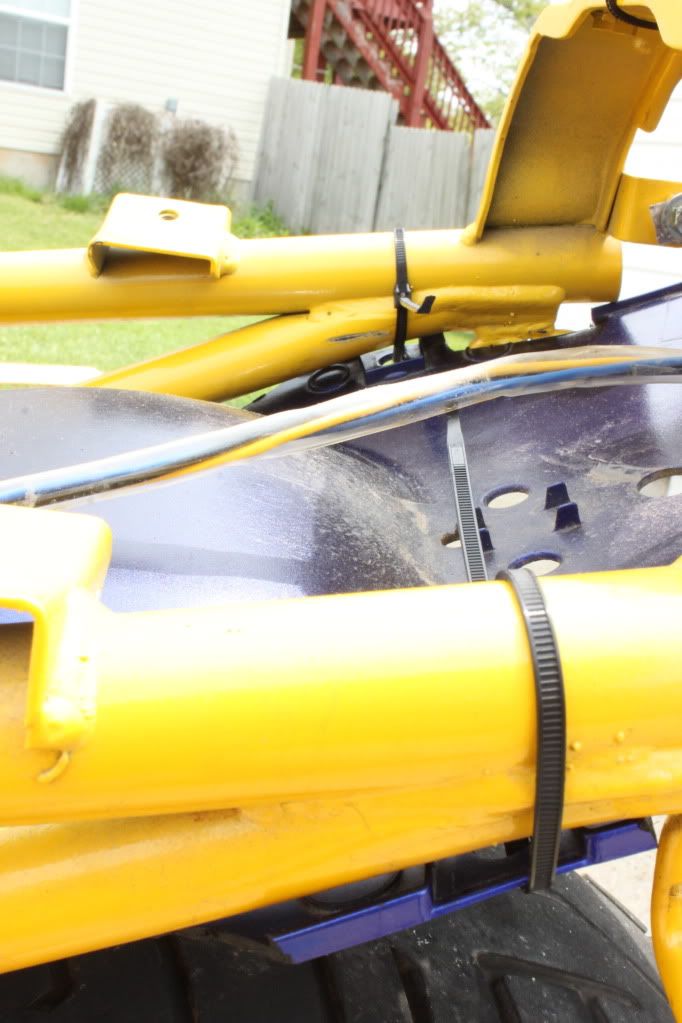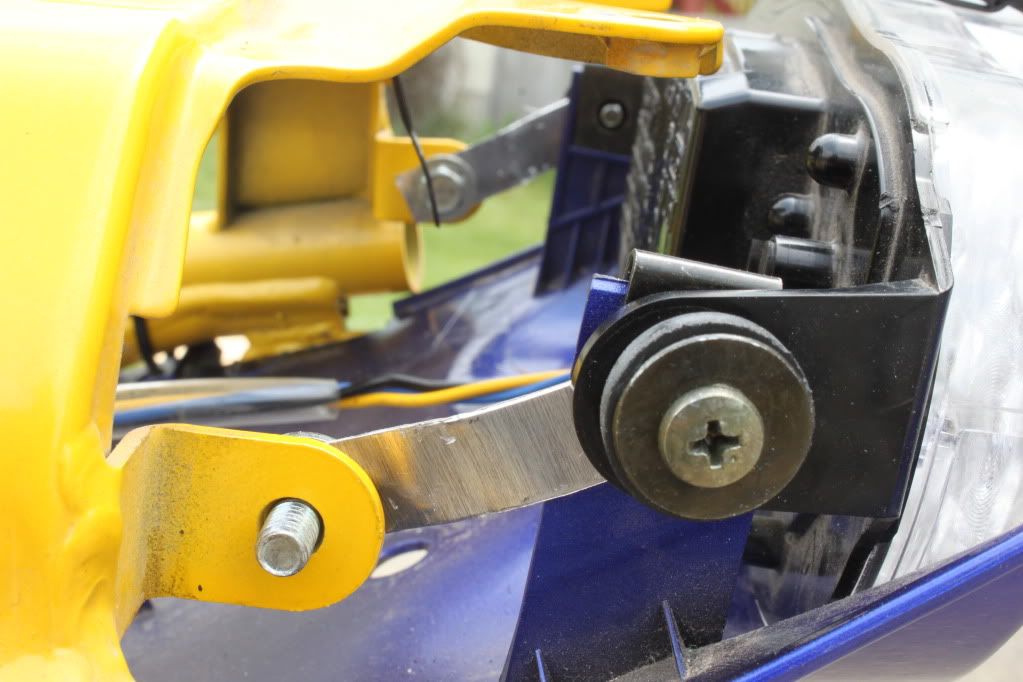 Here are some more detailed photos of what the R6 Undertail looks like now that it's all cut to size.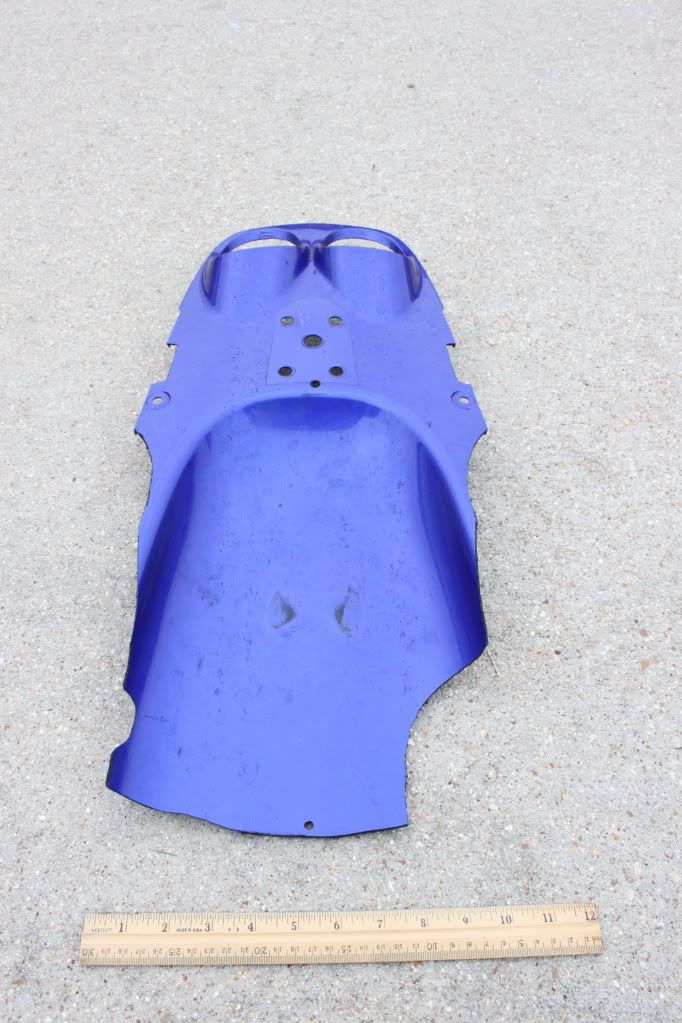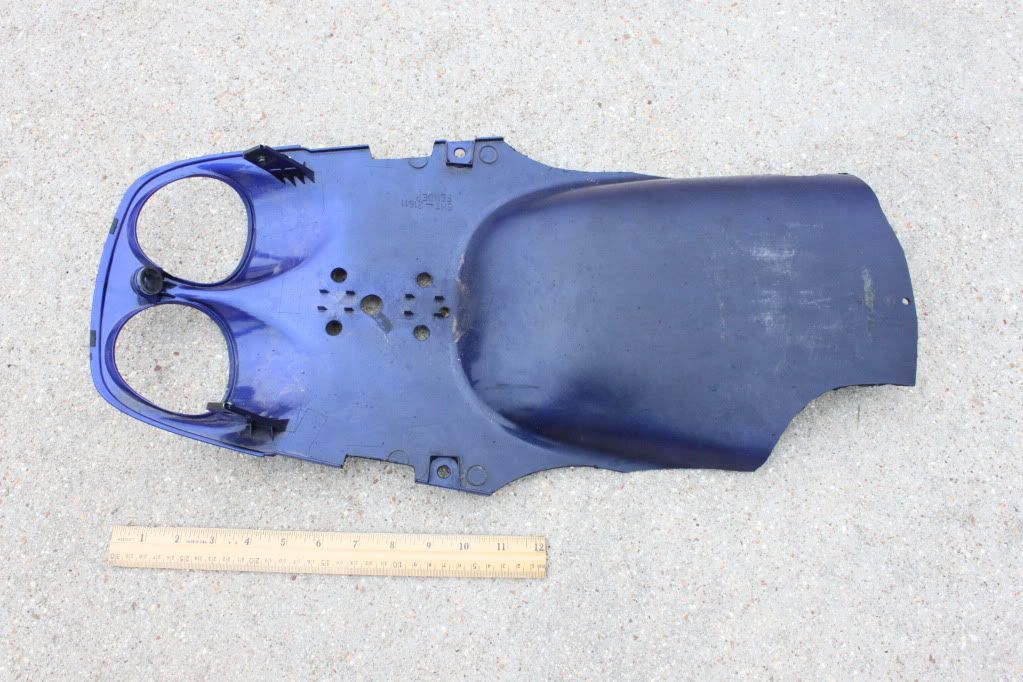 Used an old license plate to make a bracket for my license plate!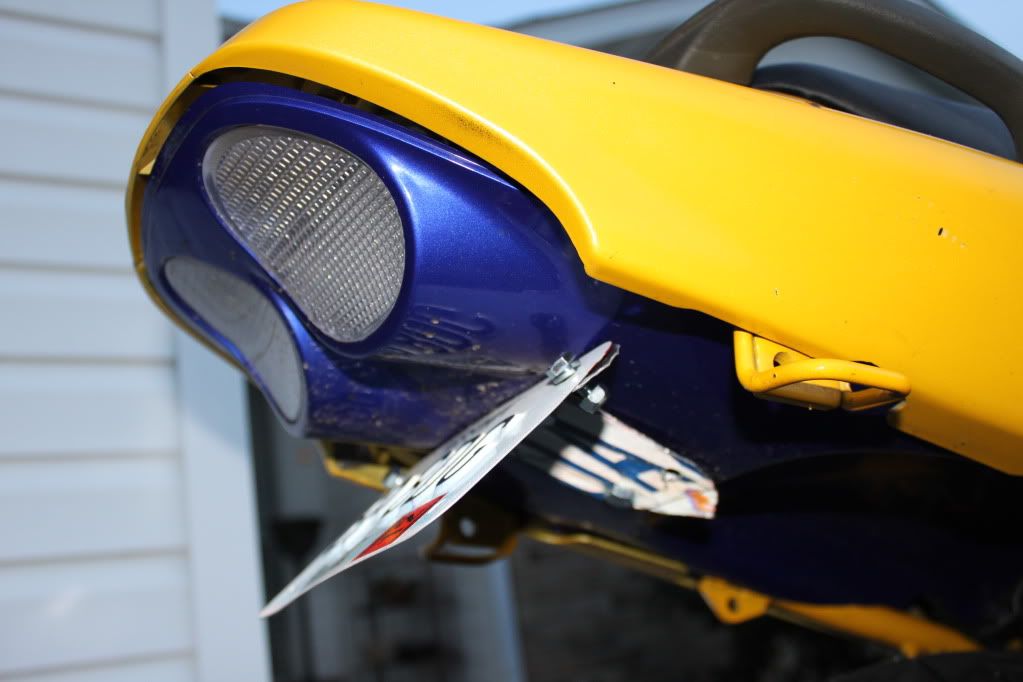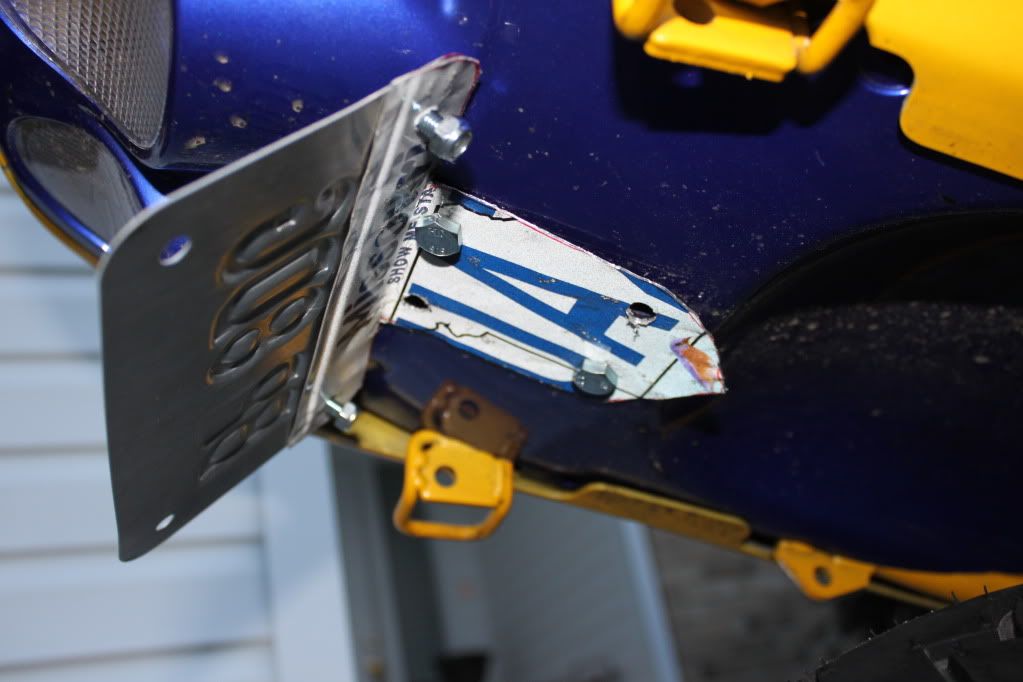 I also replaced the R6 tail light with an aftermarket integrated tail light from Amazon so I didn't have to install my old turn signals.
Here are a couple more full bike shots.